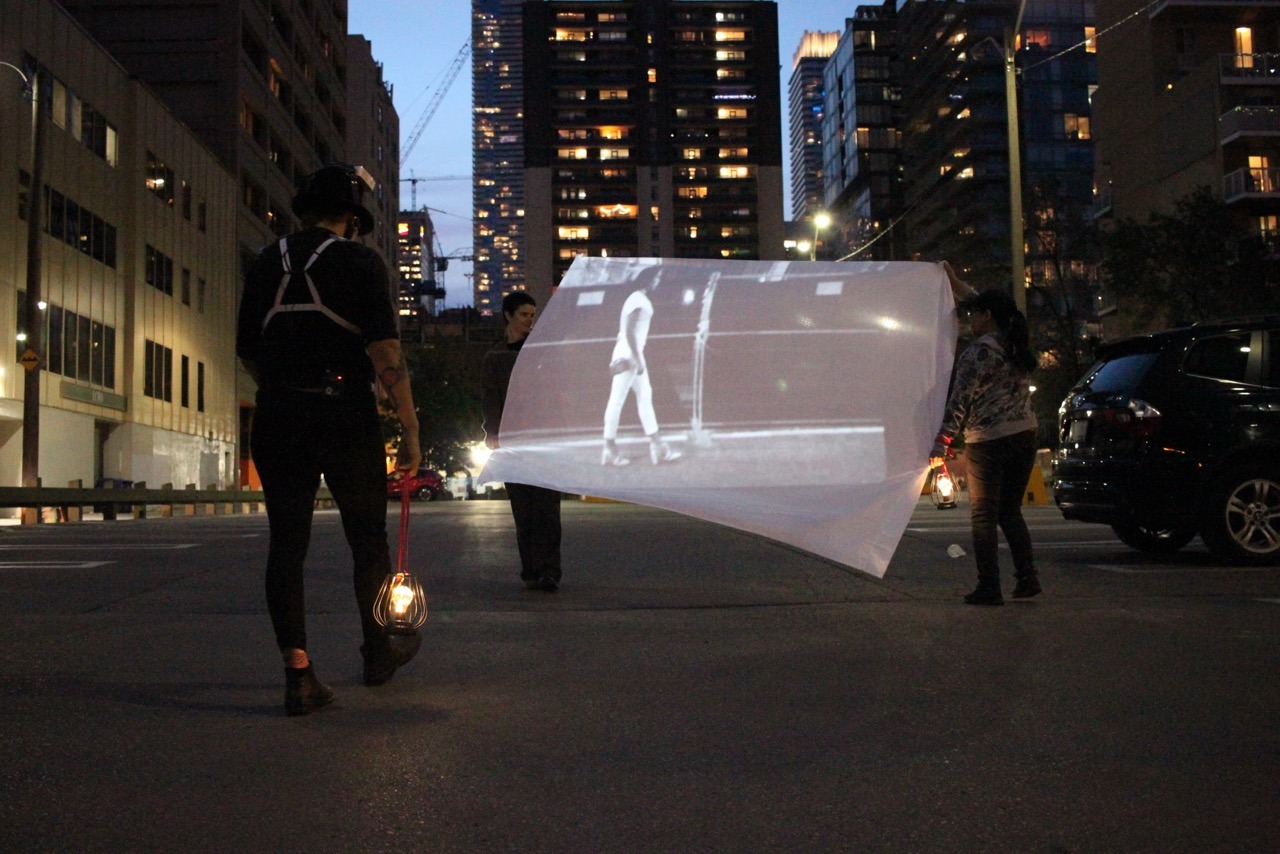 Photo Credit: Kara Manso
Switching Queen(s) emphasizes collaboration, improvisation, street-based performance, ancestry and eldership, and radical love, to affirm and uplift the true histories of our neighbourhoods and communities, and imagine decolonial and liberatory futures.
Join Switch Collective as part of this Lab Residency as they ask "What can we learn from histories of QTBIPOC, poor, sex worker, Mad/disabled resistance in Parkdale? How can art-making exist as an accomplice to radical organizing of the present moment? What seeds of survival and resilience, what liberatory futures are already taking root within us?"
On August 15, Switch Collective will be gathering on Zoom for an hour-long sharing to discuss the artistic discoveries they made while working in Parkdale during their residency week, and share some footage of their explorations filmed by Ella Cooper and Aria Evans.
Presented with support from b current & BAND Gallery & Cultural Centre.
Collective Members — Jody Chan, Sedina Fiati, daniel jelani ellis, Anna Malla & Naty Tremblay
Production Manager — Hazel Moore
Guest Artists — Brescia Nember Reid / Drawing with Knives, Leon Tsai & Ana Maria Higuera
---
Part of the SummerWorks Lab programming – a place for exploration, experimentation, and process. In the Lab, you can experience new works in development from artists exploring new possibilities in performance.
---