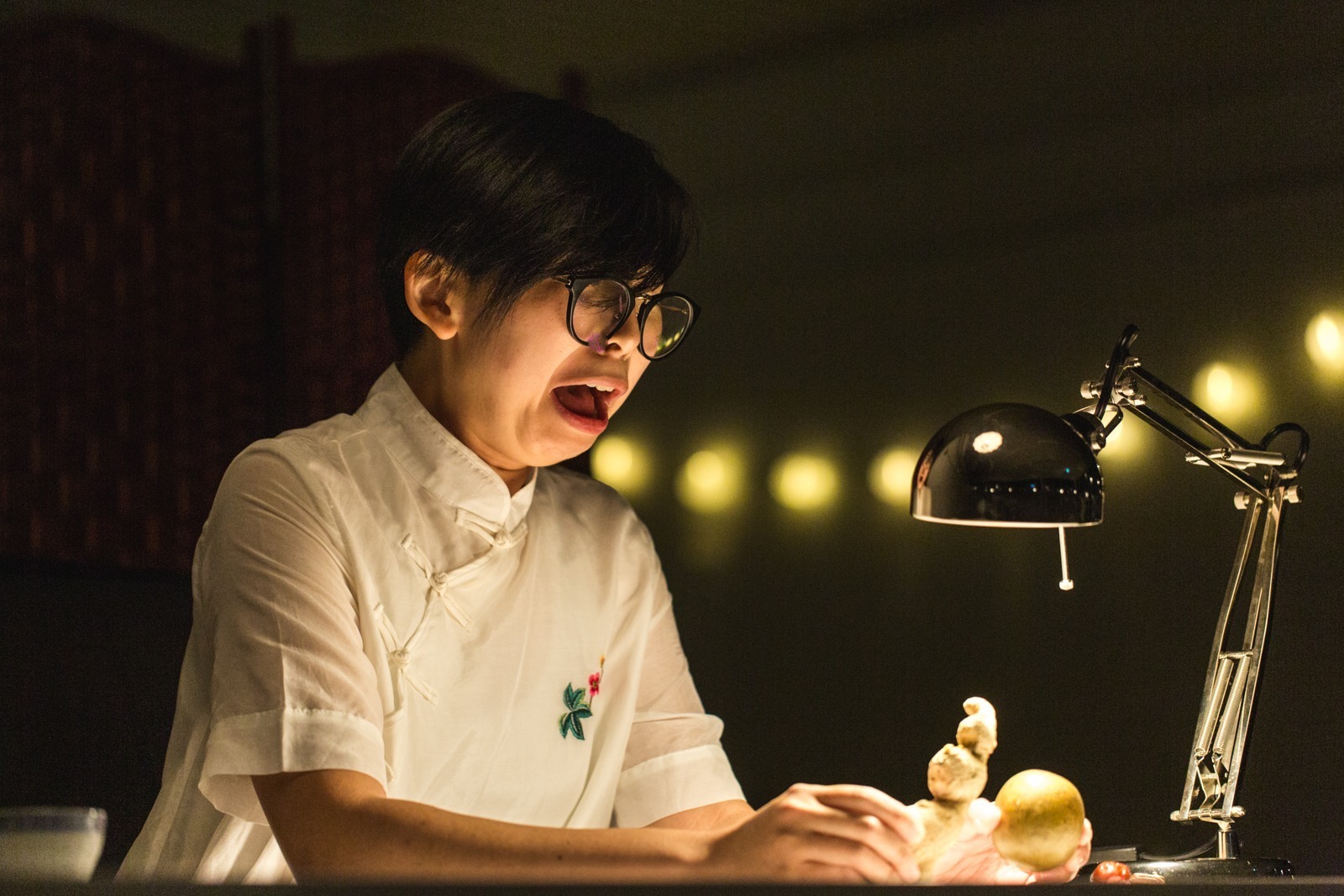 Photo by Jamie Kronick
Join Gloria Mok as she weaves together a personal story about long-distance relationships and  immigration, with an ancient Chinese astrological folktale about forbidden love. Utilizing food, simple objects, and conversational Cantonese, a dinner table for a small group transforms into a liminal space that explores the challenges and triumphs of seeking love and connection at a distance.
Gloria last explored aspects of this performance at SummerWorks 2021 as part of the Artists at Work series. The project is proudly part of 2b theatre's Great Little Works series: intimate performances based on humanity's greatest works of theatre and literature, each brought to life by one performer at a table. These shows are uniquely designed for this moment; shows built for small audiences, safely performable during a pandemic, producing minimal ecological impact, and maximal emotional and spiritual value.
2b theatre company: Production; Gloria Mok: Writer, Performer, Sound Design; Theatre du Poulet, 2b, and Nightswimming: Direction and Dramaturgy; Martin Nishikawa: Sound Design; Billy Wolf and Patricia Vinluan: Production Management
---
As this show requests that audience members share food in close proximity to each other, we will be rapid testing patrons at the box office tent. Masks will be required as you enter 401 Richmond until reaching the performance space. Once in the performance area, audience members may remove their masks if they please. Proof of vaccination will be required.
---
Part of the SummerWorks Presentations programming – a vital collection of theatre, dance, music, and live artworks from across the country offering you a snapshot of contemporary performance.
---