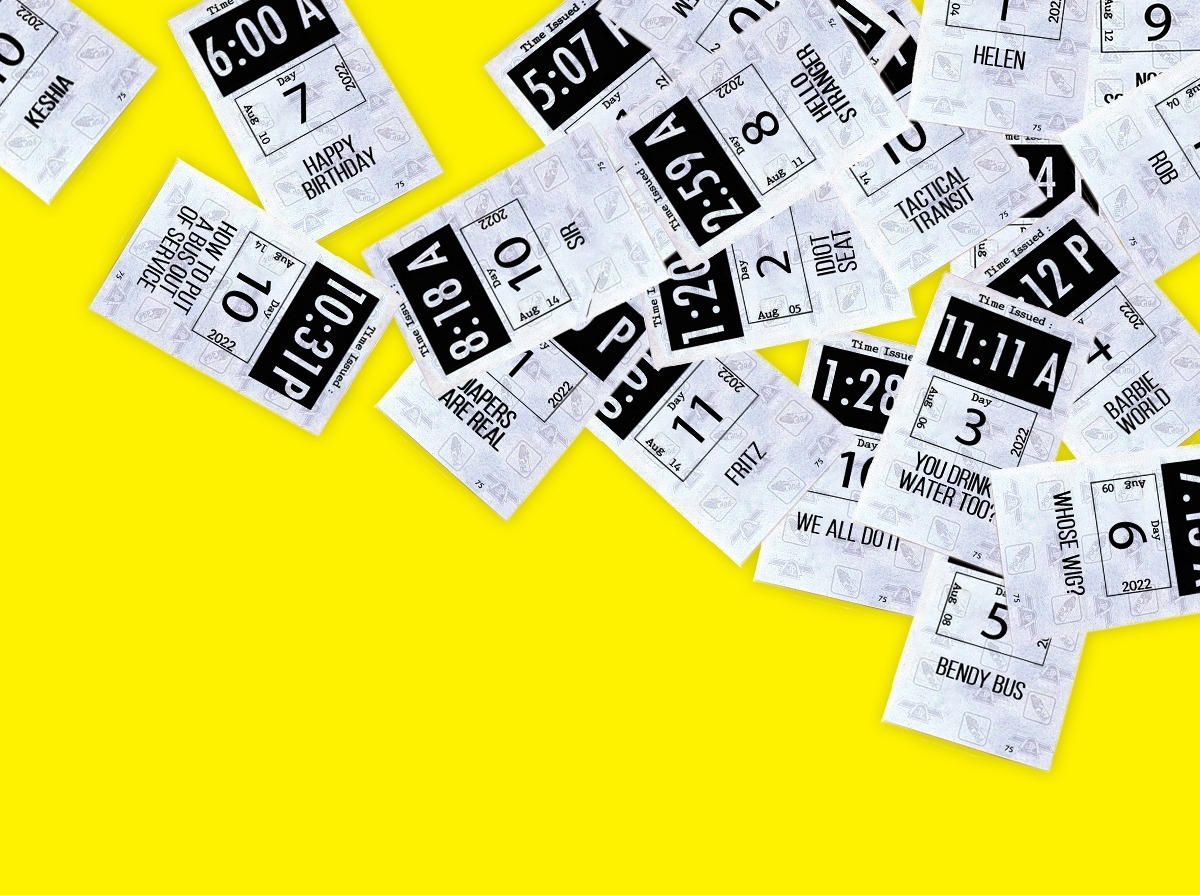 Photo by Emily Jung
A love letter to Toronto experienced on the 75 Sherboune bus.
Transfers is a love-letter to Toronto, in the form of a curated audio experience of verbatim stories gathered from TTC operators across the city. 
Hop on the 75 Sherbourne bus at Sherbourne and Bloor as part of the SummerWorks Lab to reflect on your sense of belonging to this city and its communities. This audio experience prompts a reflection on how easily we create ingroups and outgroups, and how flexible or rigid our parameters can be about who does and does not belong.
Transfers offers an exploration, celebration and rumination on what it really means to participate and belong  in this city–both as an operator and passenger.
Meeting point will be shared at least 24 hours in advance via email.
Lucy Rose Coren: Creator; Rinchen Dolma: Co-Director; Anita Yung: Sound Designer; Fritz Titus, Rob Kempers, Keshia Anglin, Helen Belhu: Community Consultant and Performer; John Kapetaneas: Community Consultant
Development Workshop Credits: Mitchell Cusman: Director; Cyrus Lane, Richard Lee, Rosie Simon, Himanshu Sitlani: Performer
---
Transfers was first developed as part of the Foundry 2020-21 at Factory Theatre. Lucy Rose Coren is part of Theatre Passe Muraille's 2021-22 Buzz Artists Series and received support to run development workshops. These workshops were funded by the Toronto Arts Council.
---
This experience requires a cell phone, data, headphones, and TTC fare.
---
Part of the SummerWorks Lab programming – a place for exploration, experimentation, and process. In the Lab, you can experience new works in development from artists exploring new possibilities in performance.
---