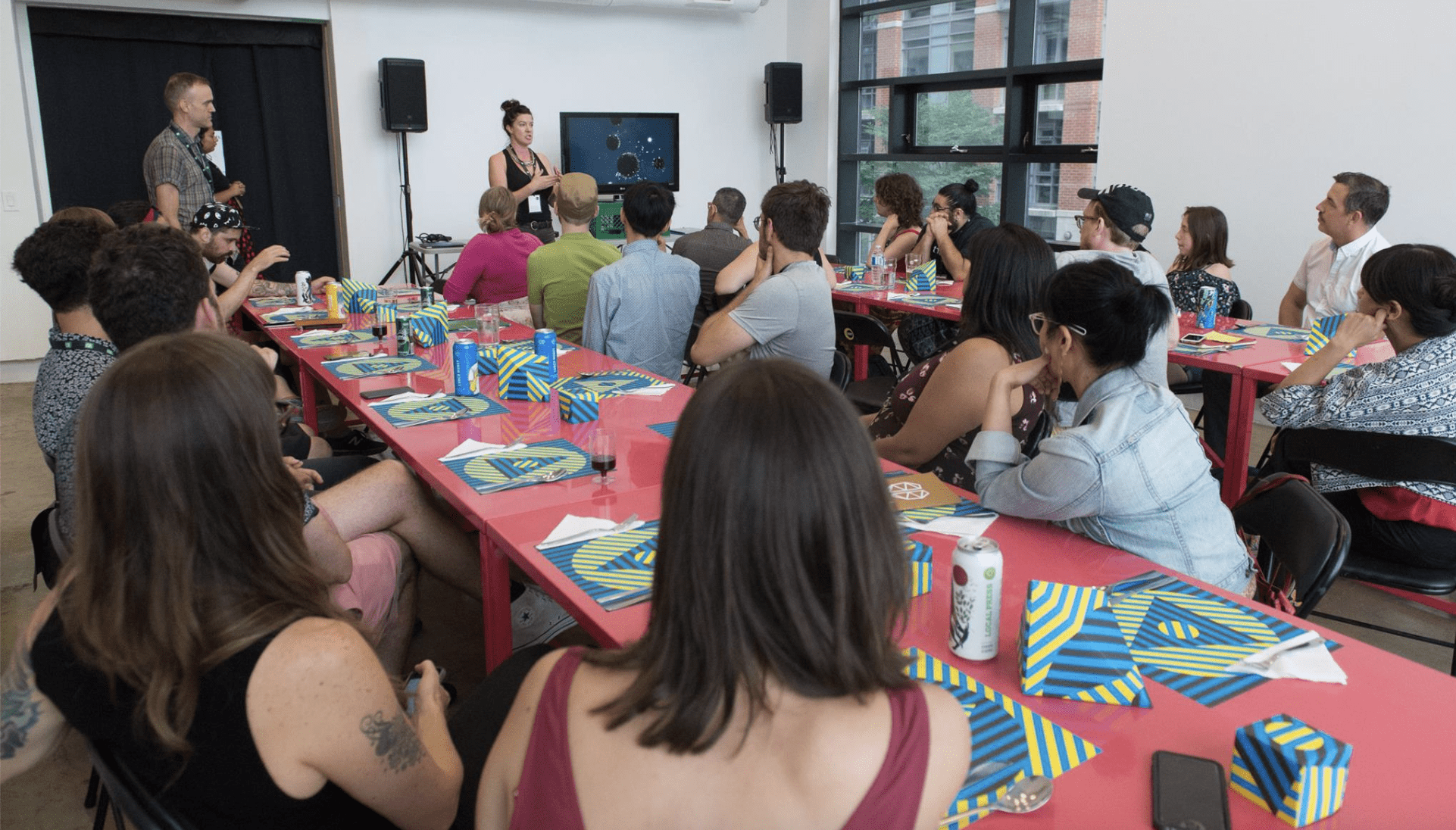 Photo by Henry Chan
This year's programming features behind the scenes digital encounters and workshops, conversations fostering consent building and curatorial practice, audio meditations on land-based creation practices, a lakeside community meal, and more. Artists and facilitators contributing to this year's public Exchange programming are: Jennifer Alicia, Jill Carter, Aria Evans, Amy Hull, Amanda Amour-Lynx & David Han, Shaista Latif, Elder Duke Redbird, and more.
Read more about Exchange events here.
---
Part of the SummerWorks Exchange programming – a series of events to facilitate artist and community growth, to strengthen the ecology of live performance in Canada, and expand our dialogue and collaboration with the international arts community.
---