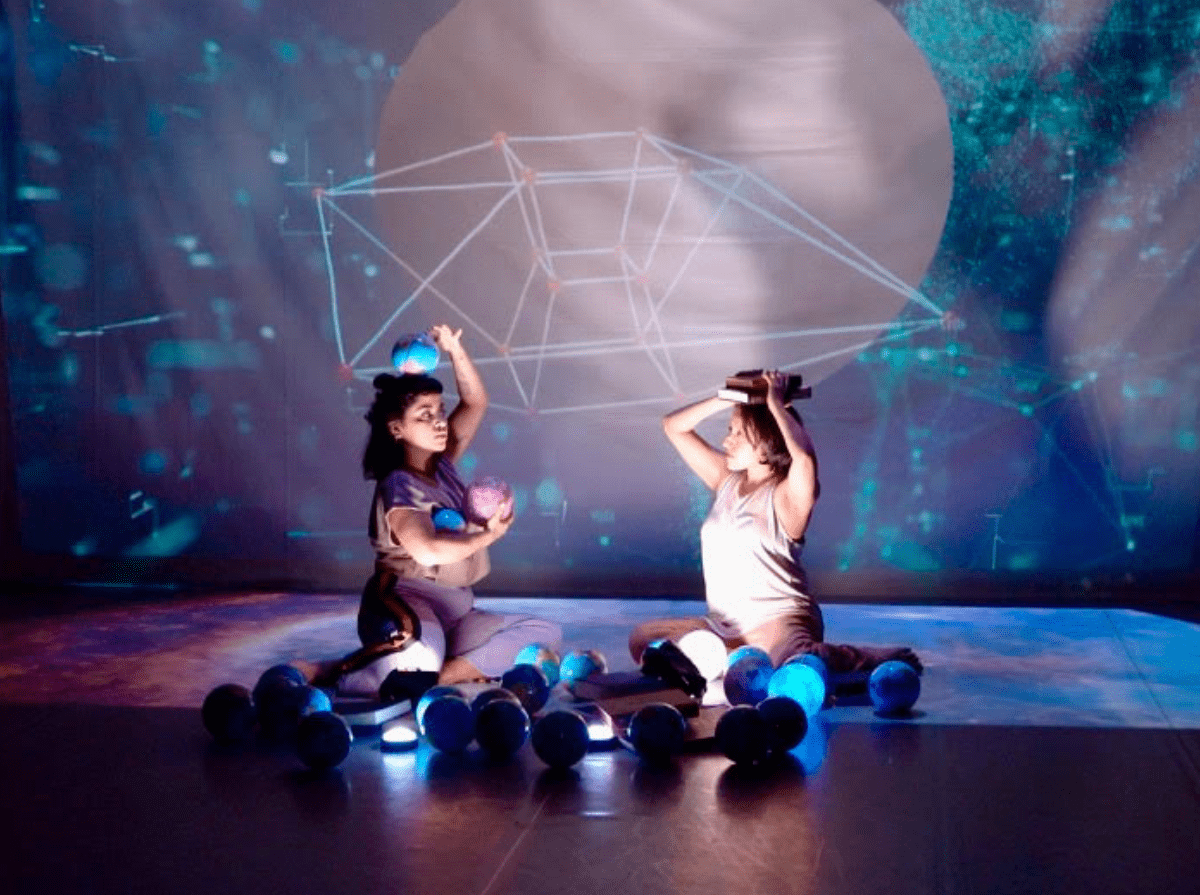 Photo Credit: Alejandra Higuera
What is the true meaning of love?
How is everything connected?
DOUBLE is a multidisciplinary duet that follows two "explorers" in their quest to understand their own existence, how everything is connected, and ultimately, how to love. Through multiple performative experiments, they come to face their own mortal flaws and talents, adding magic and humour to their ongoing quest. This intimate and playful collaboration integrates multiple languages into an abstract narrative: the language of the body, spoken languages (English and Spanish), and the visual language of video design.
You are invited to this work-in-progress to witness and be in dialogue with the artistic team, as they dive deeper into video design possibilities and elements of multilingualism in the script.
* The running time includes post-show Q+As after each performance, facilitated by SummerWorks Lab Guest Curator, Aria Evans.
Lilia Leon — Performer, Producer
Sharon Moore — Choreographer, Director, Writer
Irma Villafuerte — Performer
Alejandra Higuera — Video Projections Designer
A. J. Morra — Stage Manager
Edgardo Moreno— Composer
---
Presented in partnership with Citadel + Compagnie.
Lilia Leon Arts wishes to thank the Toronto Arts Council (Long-Term Dance Projects) and Aluna Theatre for their ongoing support.
The 2023 SummerWorks Lab is presented with support from The Stratford Festival.
---
Warnings
This performance uses haze.
---
Part of the SummerWorks Lab programming – a place for exploration, experimentation, and process. In the Lab, you can experience new works in development from artists exploring new possibilities in performance.
---