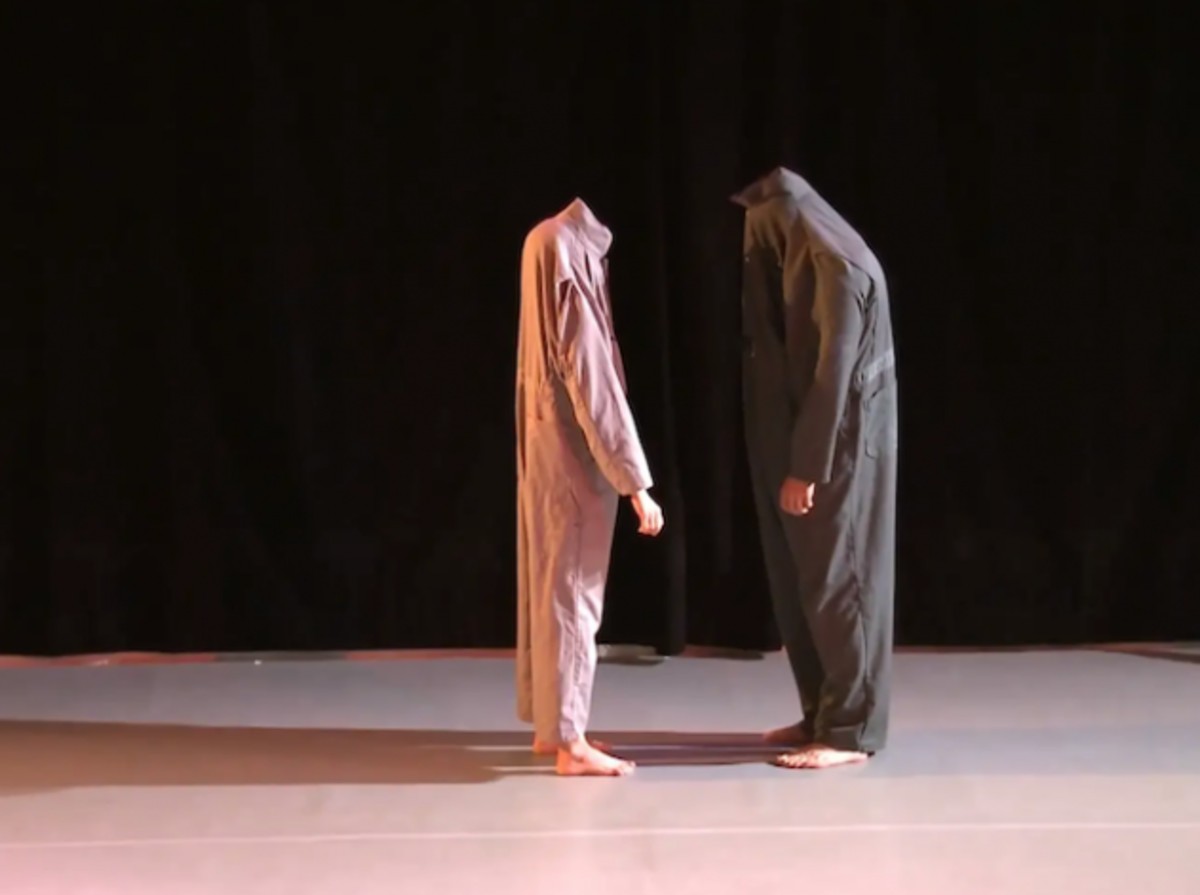 How do we know the "other" within? In this physically dynamic piece, two inextricably intertwined bodies navigate form and variation in their shared skin.
Des-Echoes is an exploration of our relation to the parts that we hide, disassociate from, or ignore. Two bodies are torn apart, conjoined, dismembered, and gathered again in a dance of generative friction.
[Des-Echoes] is a complication of the Spanish, "desechos", meaning "rubbish", "waste", "outcast".
Des-Echoes is part of a double bill with Fadeout
Choreography by Daniel Bear Davis and Caro Novella; Sound Sample by Gretchen Jude; Sound Arrangement by Daniel Bear Davis; Text by Karen Barard, from "On Touching – the Inhuman That Therefore I am"; Special Thanks to Guillermo Gomez Peña, Saul Garcia Lopez, John Zibell and the cast of Glitchbody and Nanostalgia
---
Part of the SummerWorks Presentations programming – a vital collection of theatre, dance, music, and live artworks from across the country offering you a snapshot of contemporary performance.
---