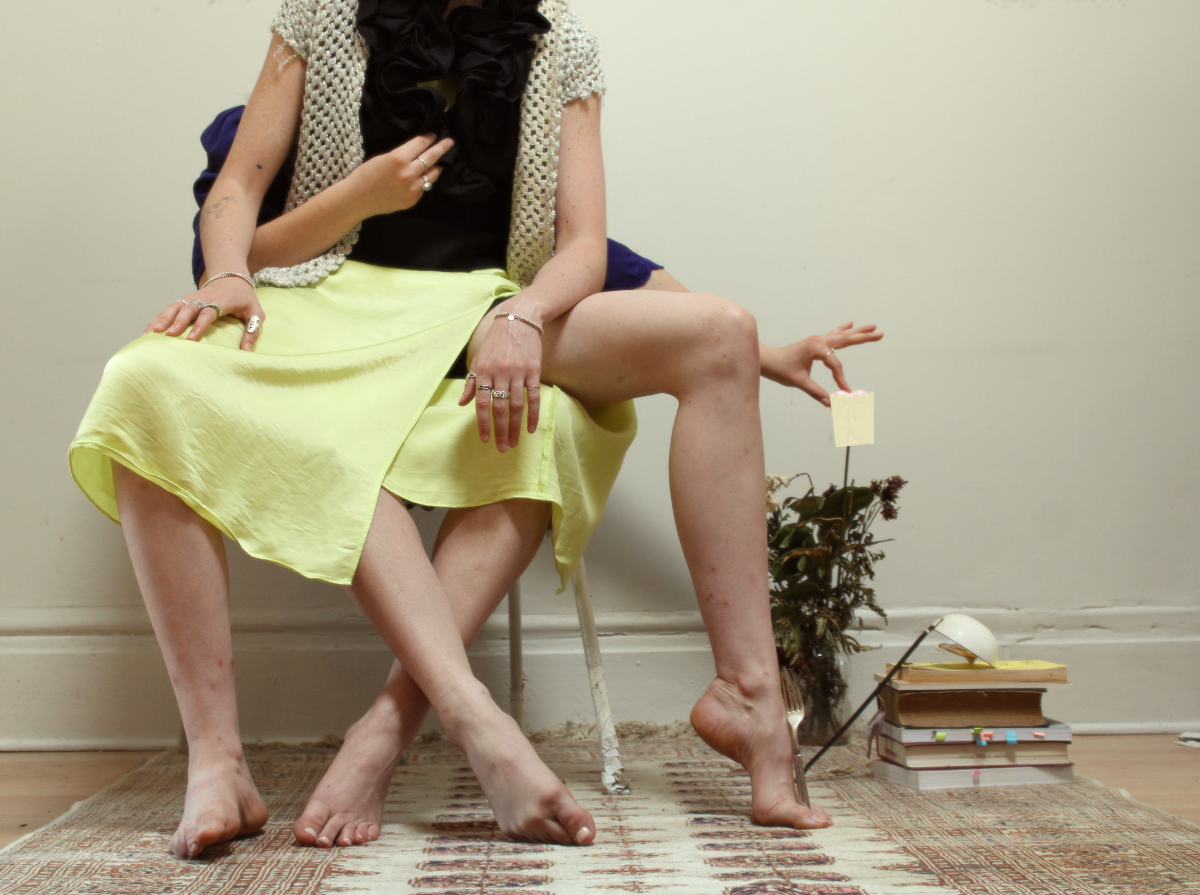 Photo by Frédérique Perron
Two performers lock eyes with the audience, whose mannerisms and impulsive reactions influence their movements. 
Deliberately is sensational researches ways to acknowledge individuals' complexity. It is a study on relational, emotional and psychological states that offers space to feel, react, and embrace a lack of recognizable landmarks. Throughout the performance, dancers use the emerging movements that help people cope with emotions such as comfort, confusion, humor, and pain. This piece offers a reflection of the observers and welcomes introspection through the building of a connection with the dancers.  The experience gives space for complicity, confusion, and openness to new and/or familiar sensations and emotions.  
Frédérique Perron: Choreographer; Marie-Josée Chartier: Choreographic Mentor; Katie Adams-Gossage, Jaimee Leggett: Dancers; Julia Sasso: Project Manager; Theo Belc: Stage Manager & Lighting Designer
---
This SummerWorks Lab presentation is part of a double-bill with Untitled (bodies in time), and part of an ongoing partnership with The School of Toronto Dance Theatre that is generously supported by Lindy Green and Sam Chaiton as the Winchester Prize.
---
Proof of Vaccination and face masks will be required as this is an indoor venue.
Visual Story for this location is available on our Accessibility Page.
---
Part of the SummerWorks Lab programming – a place for exploration, experimentation, and process. In the Lab, you can experience new works in development from artists exploring new possibilities in performance.
---