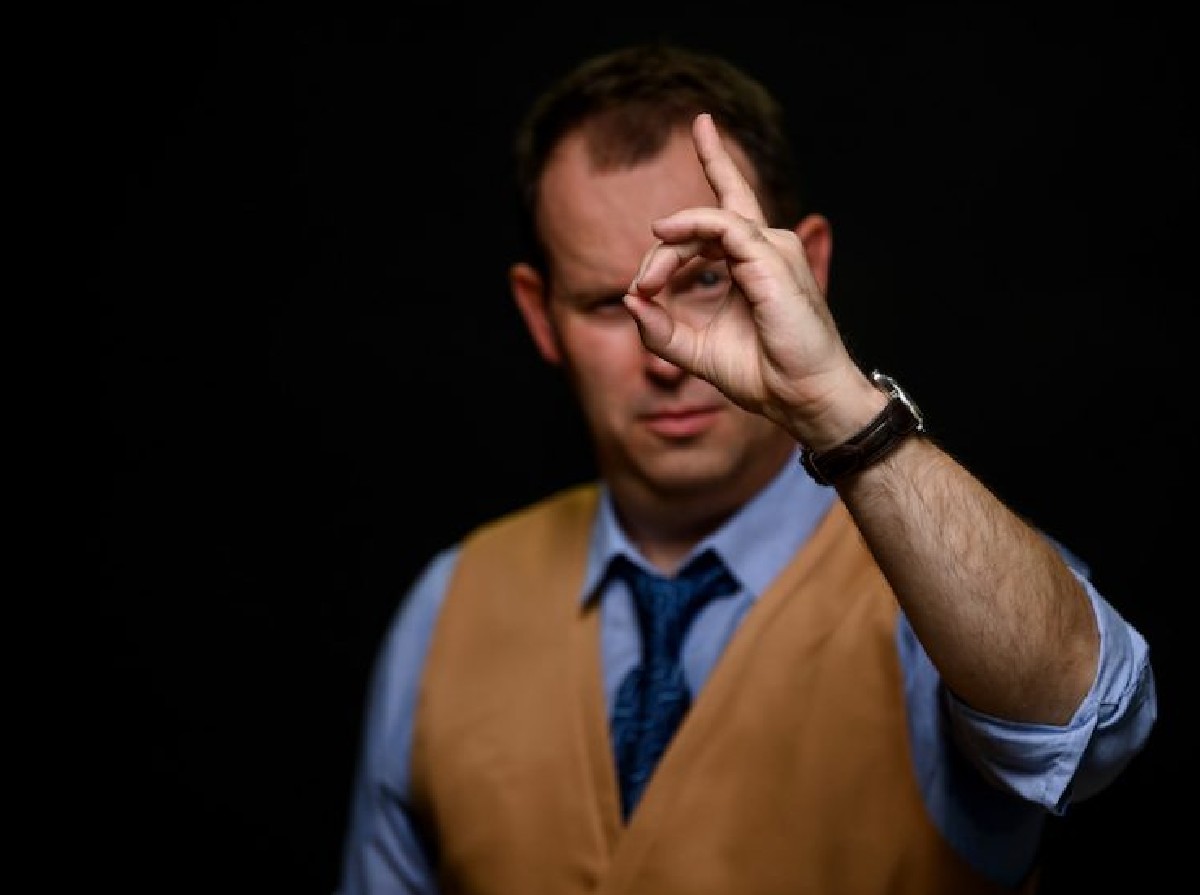 Nathan Jesper has flown in for his big talk and is desperately late. Upon arriving, he launches into his speech but things are soon found to not be what they seem.
Written and performed by Deaf performing artist Chris Dodd, Deafy blends ASL, the spoken word, and captions, to weave a tragicomedy that deals with deafness, community, and what it really means to belong.
Follow The Signs Theatre
Written and performed by Chris Dodd; Directed by Ashley Wright; Sound design by Darrin Hagen; Surtitle design by Milane Pridmore-Franz; Video design by Matt Schuurman
---
The listed run times includes a 15 minute talk back after each show.
---


ASL Interpretation will be provided for each talk back.
---
Part of the SummerWorks Lab programming – a place for exploration, experimentation, and process. In the Lab, you can experience new works in development from artists exploring new possibilities in performance.
---