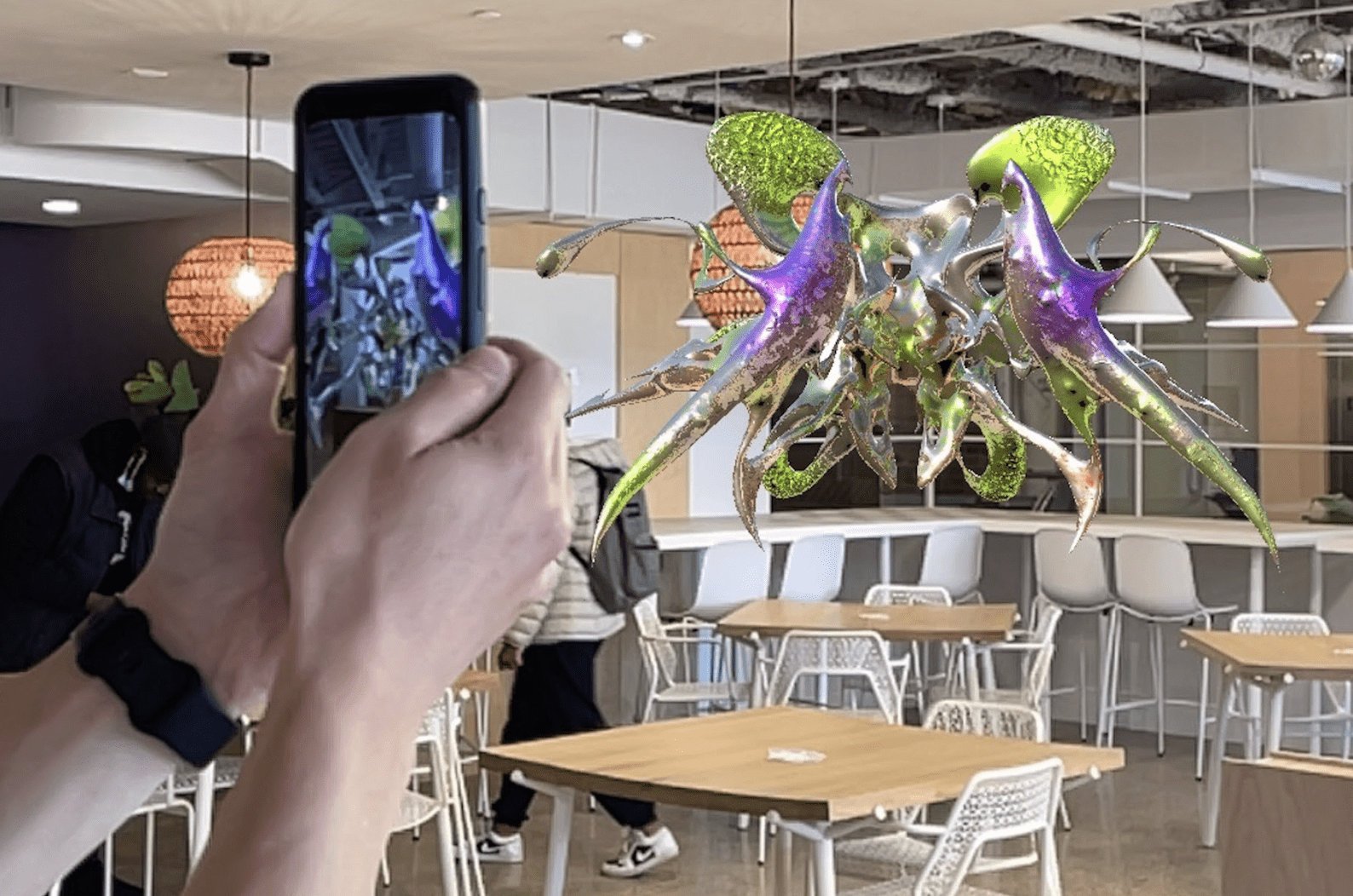 In this workshop, participants will learn the skills necessary to create an AR (augmented reality) installation that revises and reconsiders the buried histories, rivers and names of Tkaronto. As a place that holds a history of treaty purchases and their timelines that shape what we know of the city, the natural curves and contours of the land itself reveal stories that remain hidden, buried, or forgotten. AR technology will be employed to invite participants to  tread gently and not trample over beings and animacy unseen but present in the city. With balance and kindness, participants will ruminate on the relationship between land and city, informed by land-based teachings that reveal cycles and patterns and encourage coexistence with them. 
Tech requirements (participants will be invited to let SummerWorks know if you need assistance sourcing any equipment):
– Laptop with a modern web browser (Chrome, Firefox, Safari, Edge)
Minimum specs:
– Windows – Windows 10, 8 GB RAM, Intel Core i5 processor
– Mac – MacOS 10.14 Mojave, 8 GB RAM, Intel Core i5 processor
– Linux – 64 bit processor and OS
– 3-button mouse (optional, but highly recommended)
– Mobile device with camera (iOS or Android)
Participants will receive additional instructions upon registration.
Please note that you must be available for the orientation session on Monday August 8 (on Zoom) from 6pm – 8pm, as well as the full day workshop on Wednesday August 10.
Community partners: STYLY & Trinity Square Video
Amanda Amour Lynx (they/she/nekm) is a Two Spirit, neurodivergent, mixed urban L'nu (Mi'kmaw) interdisciplinary artist and facilitator currently living in Guelph, Ontario. Lynx was born and grew up in Tiohtià:ke (Montreal) and is a member of Wagmatcook FN. Their art making is a hybridity of traditional l'nuk approaches with new media and digital arts, guided by the Mi'kmaq principles netukulimk (sustainability) and etuaptmumk (two-eyed seeing), Lynx's artistic practice discusses land and relationality, environmental issues, navigating systems and societal structures, cultural and gender identity, (L'nui'smk) language resurgence, quantum and spiritual multiplicities. Their facilitation work focuses on designing community spaces committed to creating healthy Indigenous futurities, guided by lateral love, accessibility and world-building. www.amour-lynx.art | @amour.lynx 
David Han is a media artist, scholar and educator whose work employs emerging technology to explore the boundaries between computation, cinema and immersive media. His current practice employs a formalist approach to explore the unique affordances of virtual reality (VR) and aims to understand and expand the range of possibilities for creative practice in VR. www.friendgenerator.club | www.davidhan.ca
Kaya Joan is a multi-disciplinary mixed Black and Kanien'kehá:ka artist living in T'karonto (Dish with One Spoon treaty territory). Kaya's work focuses on placemaking and storytelling. Black and Indigenous futurisms and speculative fiction are also themes present in Kaya's practice, working through buried truths to explore how creation can connect seven generations into the past and future. www.kayajoan.com | @kayajoan
---
Proof of Vaccination and face masks will be required.
To allow us to be responsive to any access requests (such as ASL interpretation), please register no later than July 28, 2022.
---
Part of the SummerWorks Exchange programming – a series of events to facilitate artist and community growth, to strengthen the ecology of live performance in Canada, and expand our dialogue and collaboration with the international arts community.
---