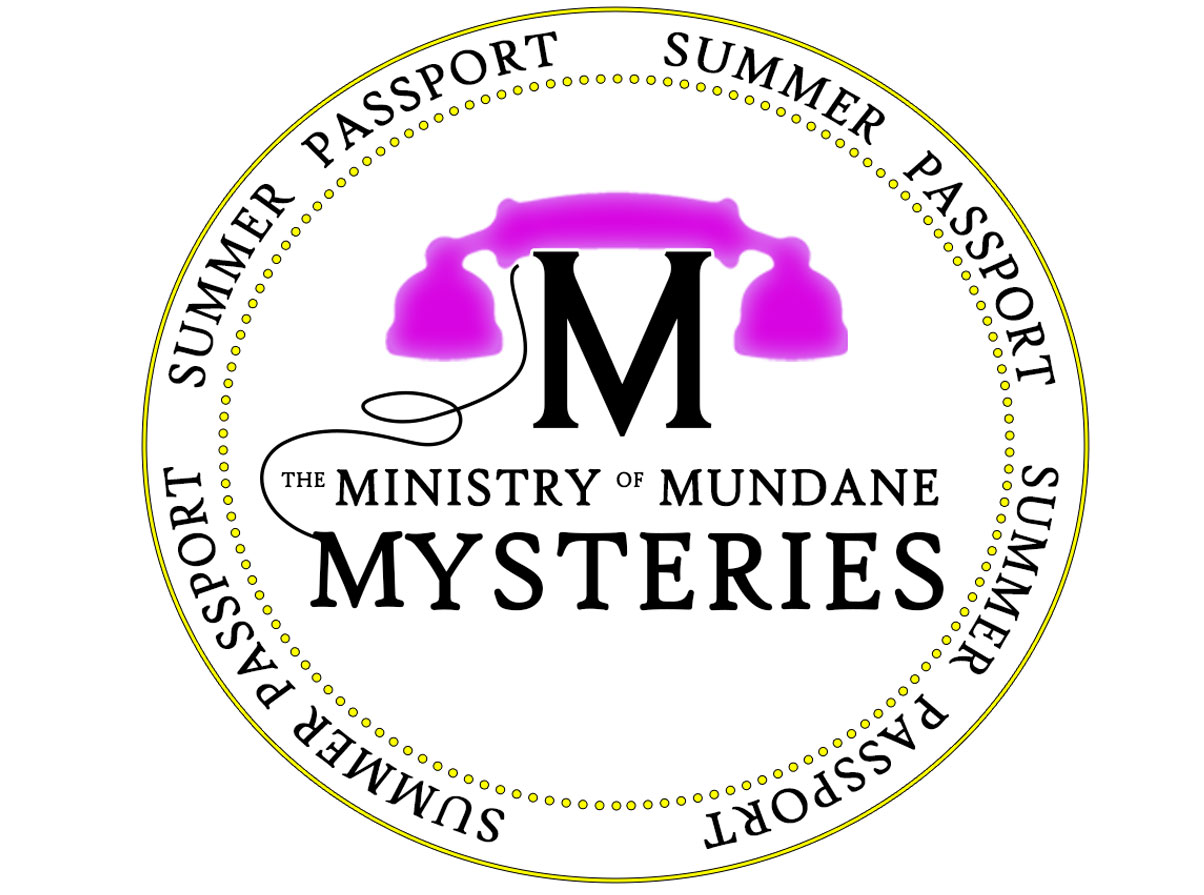 Artwork by Anahita Dehbonehie
The Summer Passport has closed, but Outside the March is continuing to solve your mundane mysteries – visit their website for more information
Finding yourself with a little time on your hands? Missing the uplift of live arts and culture? Is there a friend, a relative or a kid in your life who could use a daily dose of adventure? The meticulous mavericks at The Ministry of Mundane Mysteries have got you covered.
As part of SummerWorks' expanded summer programming, we are presenting a month of entirely free experiences from Outside the March's The Ministry of Mundane Mysteries. For the first time ever, the experience will now be available outside of North America and accessible to d/Deaf audiences.
Book a personalized, weeklong subscription to this auditory adventure for yourself or a loved one. Or better yet, book a two-household experience and remotely connect with your friends and family as you experience the mystery unfold at the same time. The experience takes the form of six phone calls (or video calls in ASL) that take place once a day at the same time each day, Monday-Saturday.
This customized improvised narrative experience unfolds over a week's worth of short daily phone calls, as our intrepid private investigators delve into your very own micro mystery using the investigative power of good conversation.
At this moment of uncertainty, leave some of the pondering to the professionals as we work with you to untangle meaning from meaninglessness in the mundane.
Created by Nick Blais, Katherine Cullen, Mitchell Cushman, Anahita Dehbonehie, Colin Doyle, Sebastien Heins, Amy Keating, Griffin McInnes
Performed by Christy Bruce, Jamie Cavanagh, Shannon Currie, Colin Doyle, Sheri Godda, Sebastien Heins, Toby Hughes, Liz Johnston, Thurga Kanagasekarampillai, Connor Low, Francis Melling, Anand Rajaram, Jonathan Shaboo, Jillian Welsh, Connor Yuzwenko-Martin
Directed by Mitchell Cushman & Griffin McInnes
Ministry Visual Design by Nick Blais & Anahita Dehbonehie
Ministry Jingle by Britta Johnson, Arranged and Mixed by Adam Sakiyama
International Community Partners English Theatre Berlin | International Performing Arts Center (Germany), Farnham Maltings (UK), MAYK (UK), Melbourne Fringe (Australia), Project Arts Centre (Ireland)
---


Performances in ASL available June 15 – July 4.
Appearing in these performances are the Ministry's two newest intrepid Inspectors: Thurga Kanagasekarampillai and Connor Yuzwenko-Martin. They're supported by additional ASL interpretation by Carmelle Cachero.
This is an ASL only environment. Tickets are free of charge, with one ticket available per person. Click here to book an appointment in ASL.
---
Part of the SummerWorks Presentations programming – a vital collection of theatre, dance, music, and live artworks from across the country offering you a snapshot of contemporary performance.
---