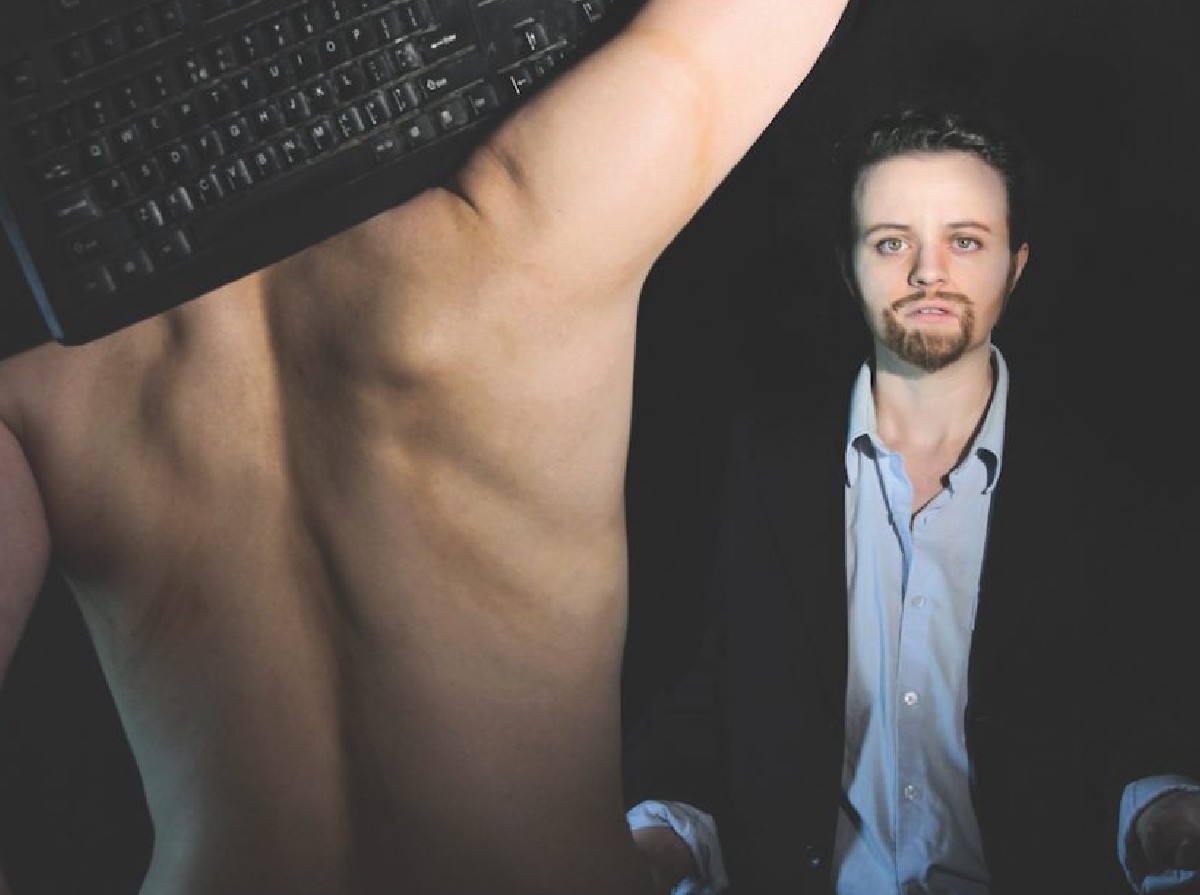 photo by Peter Demas
"Don't hate the game, don't hate yourself."
Keith Much is an ethical, savvy man who teaches a pragmatic dating and pick-up seminar. He coaches men through problems with body language, social cues, erotic performance, and communication in their relationships with women. Sudden online popularity floods his class with challenging students from the darker corners of the internet, leading him to do the ill-advised: Keith Much reads the comments. Safe and Sorry is the latest work from the creators of the Dora award winning Mr. Truth.
"a defiantly progressive work…As heartbreaking as it is sweet, sexy, and downright uncomfortable" – Mooney on Theatre (on Mr. Truth)
Created and Performed by Lauren Gillis and Alaine Hutton; Directed by Chelsea Dab Hilke; Consulting Direction by Adam Lazarus; Dramaturgy by Mel Hague; Film Design by Peter Demas; Sound Design by Kelly Anderson; Lighting and Video Design by Wesley McKenzie; Costume Design by Lauren Gillis and Alaine Hutton; Vocal Coaching by Fides Krucker; Choreographic Coaching by Angela Blumberg; Stage Managed by Laura Philipps; Produced by Lester Trips (Theatre)
---
Warnings
Nudity, discussions of sexual assault, coarse language, loud noises and fog/haze
---
Part of the SummerWorks Lab programming – a place for exploration, experimentation, and process. In the Lab, you can experience new works in development from artists exploring new possibilities in performance.
---