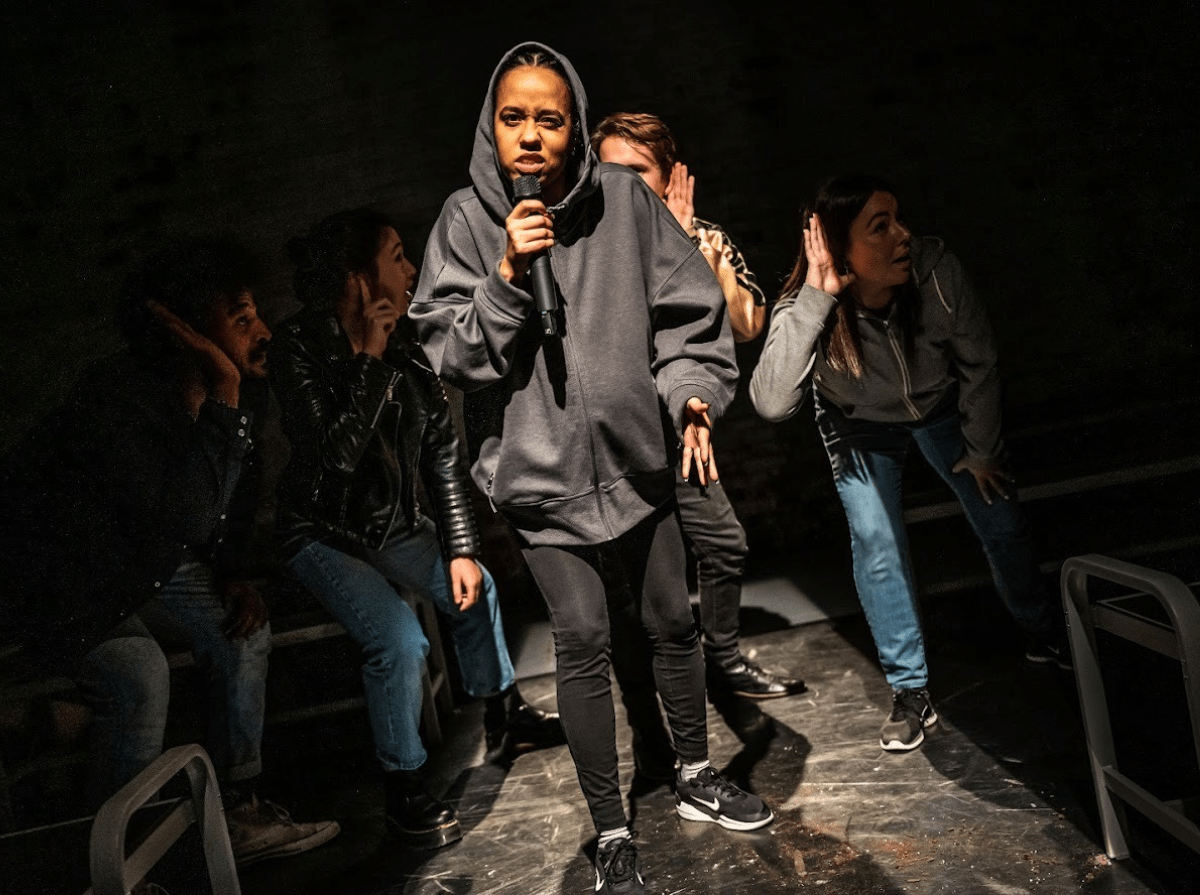 Photo by Dahlia Katz
Have a question that you need answered? Leave it to the Doctor.
Join Dr. Bitter's studio audience for another taping of 'The 'R' Word,' a live talk show that answers your relationship questions! During commercial breaks, find yourself reminiscing between all too familiar relationship experiences from adolescence to adulthood.
A punchy and honest solo show infused with a live band, spoken word, comedy, and audience interaction. This highly anticipated new work, written and performed by award winning artist Natasha Adiayana Morris (The Negroes Are Congregating), questions the patterns of toxic relationships, journeying through pregnancy, abortion, sexual liberation, single motherhood, and more.
Natasha Adiyana Morris: Playwright & Performer; Amanda Nicholls: Director; Jeremy John: Musician/Drums; Lenard Ishmael: Musician/Keys; Christie Maingot: Stage Manager; Sooji Kim: Lighting Designer; Tinesha Richards: Costume/Set Consultant; Troy Defour: Production Consultant.
---
Made possible with the support of Toronto Arts Council's Black Arts grant and b current.
---
Proof of Vaccination and face masks will be required as this is an indoor venue
Visual Story for this location is available on our Accessibility Page
---
Part of the SummerWorks Presentations programming – a vital collection of theatre, dance, music, and live artworks from across the country offering you a snapshot of contemporary performance.
---