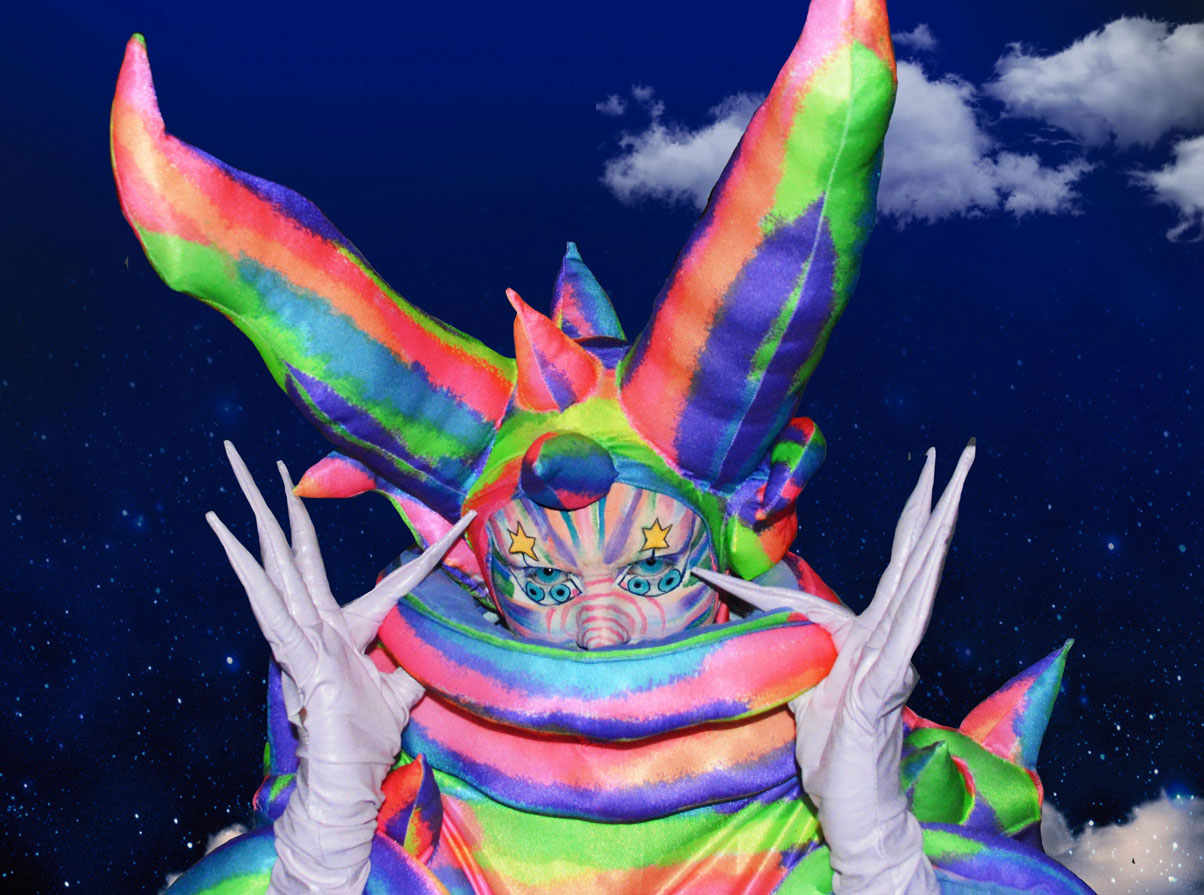 photo courtesy of Yovksa
A virtual party for artists and art-lovers around the world. Come together for a weird and wild night featuring performers from across the country, celebrating the strength, ingenuity and resilience of artists. With a lineup like this, Essential Play is one Zoom call you won't wish was an email.
A link and access code for the party will be posted on our Instagram when the party starts.
Hosted by Quanah Style, Sage Lovell (Deaf Spectrum) and Priyanka
DJ sets by L'Oqenz, Chivengi and Blip†or
Performances by Yovska, Continental Breakfast, Erin Ball – Circus Artist and Coach, Rodney Diverlus and Sébastien Provencher
---
Virtual Backgrounds
Beautify your backdrop with custom virtual image and video backgrounds from Driftnote.
Essential Play House Rules
No Hate Speech • No Spamming • No XXX • Keep it Softcore • 420 & Alcohol Friendly • No Hard Rugs on Screen • No Requests • If you choose to turn on your video, you consent to being on the jumbotron • All parties are recorded for archival purposes and potential press footage
---

ASL Interpretation is available here: summerworks.whereby.com/essentialplay. Please note there are two interpreters for the event in the Whereby room, and their screen names will be labelled INTERPRETER 1- Amanda and INTERPRETER 2- Carmelle. We recommend accessing both Zoom and Whereby on a laptop or desktop computer to allow for two windows to be open.
To access the Closed Captioning, you can view the captions by clicking on the 'CC' button located at the bottom of the Zoom window. Then click 'Show Subtitles'. The captions/subtitles can also be viewed in a panel on the right side of the screen.
Accessibility Support If you need any accessibility support, please direct message Cara (ACCESS) in the Zoom Chat.
---
Part of the Public Works programming – bringing artists and audiences together in the public sphere to experience our city in new ways.
---