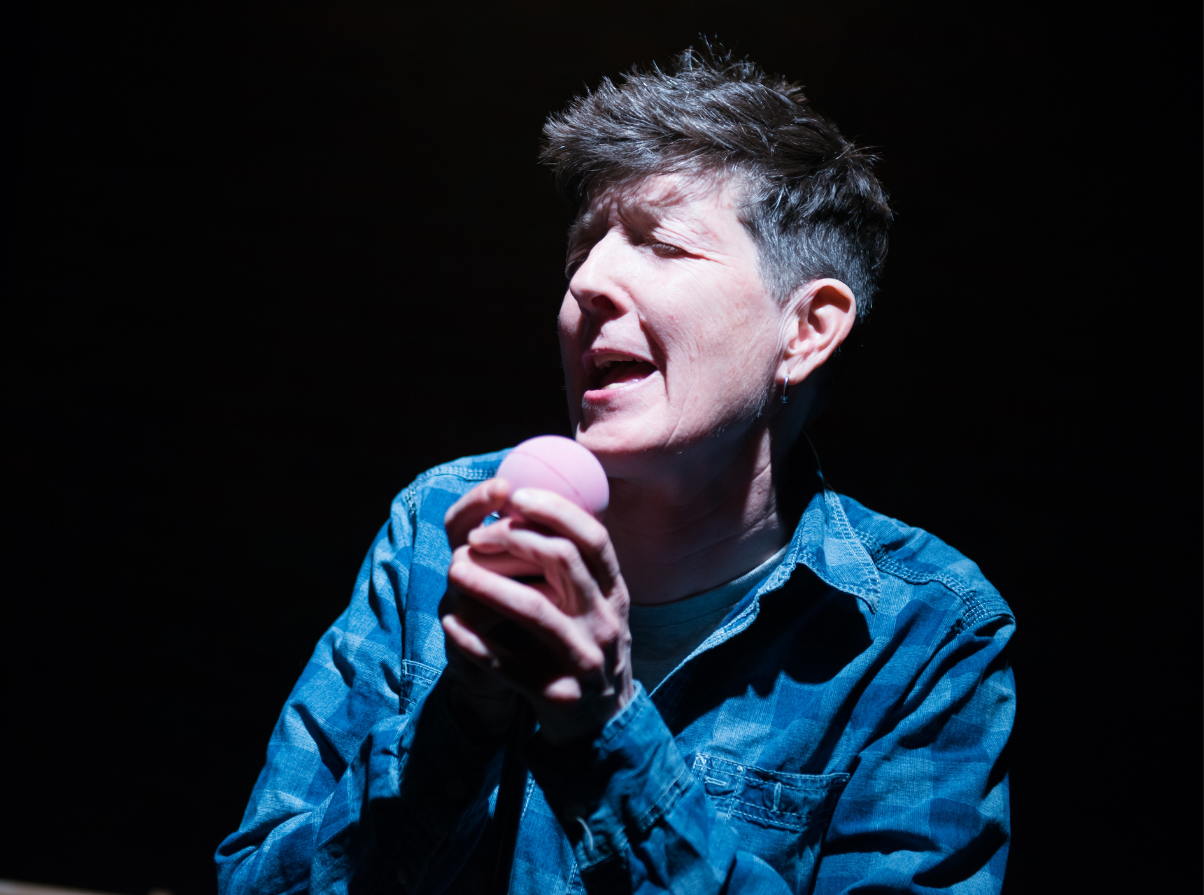 Photo by Ben Laird
Jan Derbyshire's Certified is a hilarious and heart-aching journey through the mental health system. With refreshing humour, this memoir-play cracks open the stigma around mental health and waits for your response.
Comedian and certified insane person Jan Derbyshire turns the audience into a mental health review board to help determine her current state of sanity. Through this fiercely funny one-woman show, Jan tells you all about her experience being certified a total of eight times, and how she got to where she is today. Join the irreverent fun of Jan's journey through the mental health system and grapple with hefty questions like: how do we define "crazy" and who gets to decide? In this case: you do.
"Jan Derbyshire is a skillful comic who can make you laugh at anything"
– Irish Times
"Fully passes evaluation—a testament to a dynamic performance and delicate storytelling."
– The Georgia Straight
Created and facilitated by Shaista Latif
In association with Koffler Centre of the Arts and Why Not Theatre
Why Not Theatre acknowledges the generous support of the Canada Council for the Arts, Ontario Arts Council, Toronto Arts Council, the Government of Canada, and TD Bank.
---
COUNTRY
Canada
LANGUAGE
Performed in English
---
---