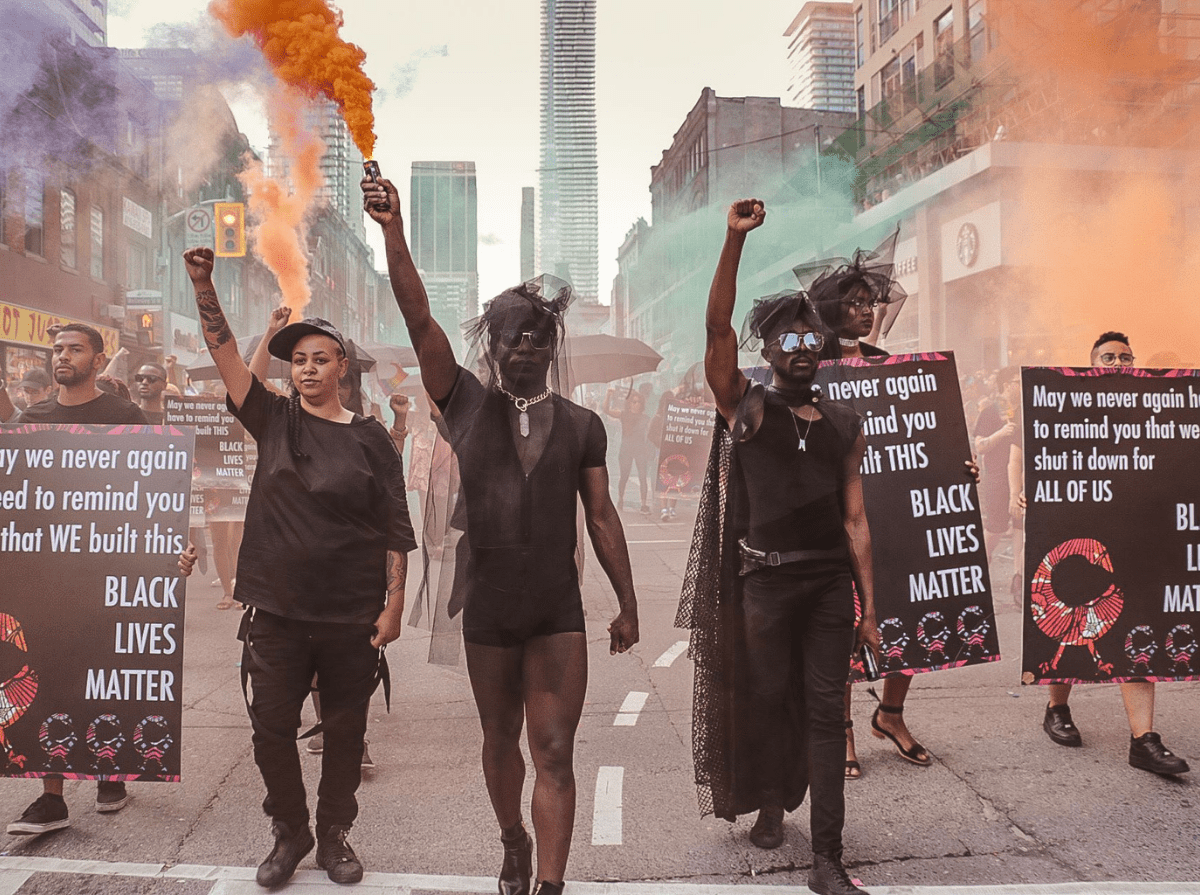 Photo credit: Michèle Pearson Clarke
Rodney Diverlus & Syrus Marcus Ware will convene with their collaborators during the Summerworks Lab Residency for burn, burned.
Now a long running and continuously conceived project, burn, burned is created in collaboration with Ravyn Wngz, Brayden Cairns, Chenise Mitchell, Dedra McDermott, and Julia Consentino.
burn, burned is a sensory and psychic exploration of the precise moment when the revolution is over. With systems and structures smouldered around them, activists and organizers pick up the pieces of their communities and of themselves and begin to figure out how to work and live together, anew.
An aspect of burn, burned for Summerworks Lab Residency, will be made visible – akin to smoke from a distant fire – closer to the event.
Created by Rodney Diverlus & Syrus Marcus Ware
---
Part of the SummerWorks Lab programming – a place for exploration, experimentation, and process. In the Lab, you can experience new works in development from artists exploring new possibilities in performance.
---