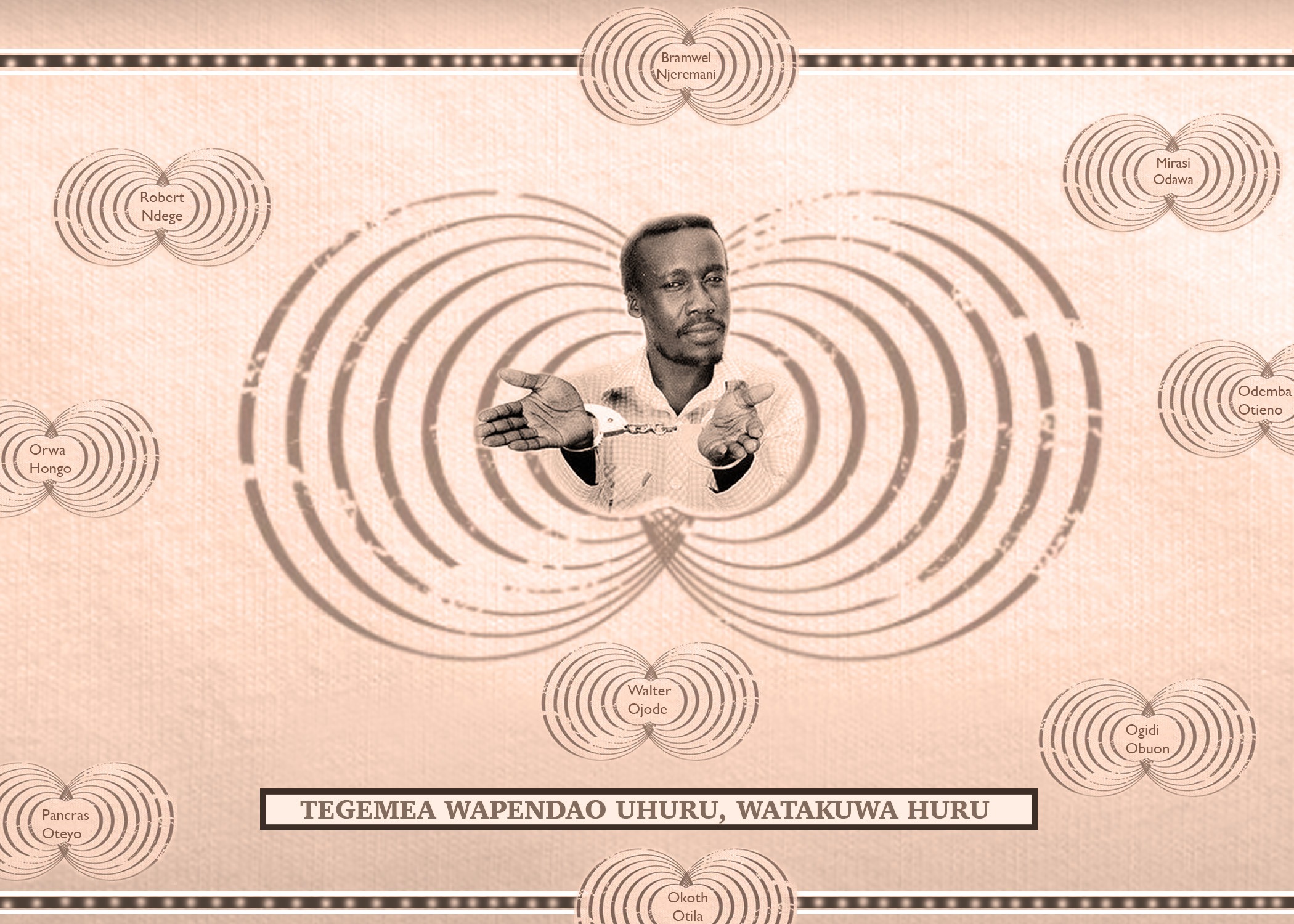 Shortly after midnight on August 1, 1982, a troop of soldiers from the Kenya Air Force stormed the Kenya Broadcasting Corporation (KBC), headquarters (then Voice of Kenya at Broadcasting House Nairobi). They held radio announcers at gunpoint and forced them to read a statement, first in Swahili and then in English, announcing the government of President Daniel Arap Moi had been overturned.
The coup was short-lived and bereft of broad support from other branches of the military. By 11am, the soldiers who had taken over the national radio station and two air bases in the city were overpowered by their colleagues and many were killed.
In the intervening time, Kenyans remained at home glued to their national radio service for hours listening for developing news. For the most part, reggae music played on a loop interspersed with static, and later, patriotic songs as the army re-captured the radio station.
Forty years to the anniversary of the coup, and at the dawn of a national election, Amplitudes of Dawn invites Kenyans (and the SummerWorks community) to step into these hours of uncertainty and contemplate the existence and possibilities presented by this new reality. From silence into static ~ through the coup announcement, Bob Marley and Jimmy Cliff, conversations, sound recordings, a radio play, WhatsApp voice messages, and a live Twitter Space, the artists offer an attempt to create a new temporality and imagine what could have been.
Co-founded by Frankline Sunday and Clifton Gachagua, Down River Road (DRR) is an online and print journal that publishes fiction, nonfiction, poetry and ideas. The collective is interested in the margins, in the shifting centres, and the new spaces that exist in what have come to be called 'alternative'. The artists are actively curious and endeavour to establish a community with writers, artists, poets, musicians, performers, etc., working to build sustainable creative and publishing models for the times and places we find ourselves in. DRR launched a beta issue in June 2019 online and the first print issue Place was published in December of the same year. Since then, DRR has published three issues and a poetry collection, as well as its first EP in August.
Co-founded by Roseline Olang' Odhiambo and Alexis Teyie, MagicDoor is a Nairobi-based experimental imprint cultivating wonder through deliberate conversation and collaboration. Its mission is to ignite moments of shared wonder and make new imaginations possible for creators and audiences by formalizing the creative economy in Eastern Africa. The collective has several streams of work spanning digital and print publishing, handmade collectibles, art workshops, and is working towards setting up online and physical community libraries for Pan-African and queer resources. MagicDoor has co-published an illustrated poetry book under a July Agency imprint, titled 'The Perilous Journey to Beyond My Nose' and run several projects including: a custom book-making and stationery line paired with a letter-writing initiative, Kites; safari za mistari; a partnership with a Tanzanian audio-visual house delivering two print journals and documentation of a film re-release at the 2021 Zanzibar International Film Festival; and a partnership with Down River Road on upcoming online journals and a community library based in Nairobi.
---
Part of the Public Works programming – bringing artists and audiences together in the public sphere to experience our city in new ways.
---