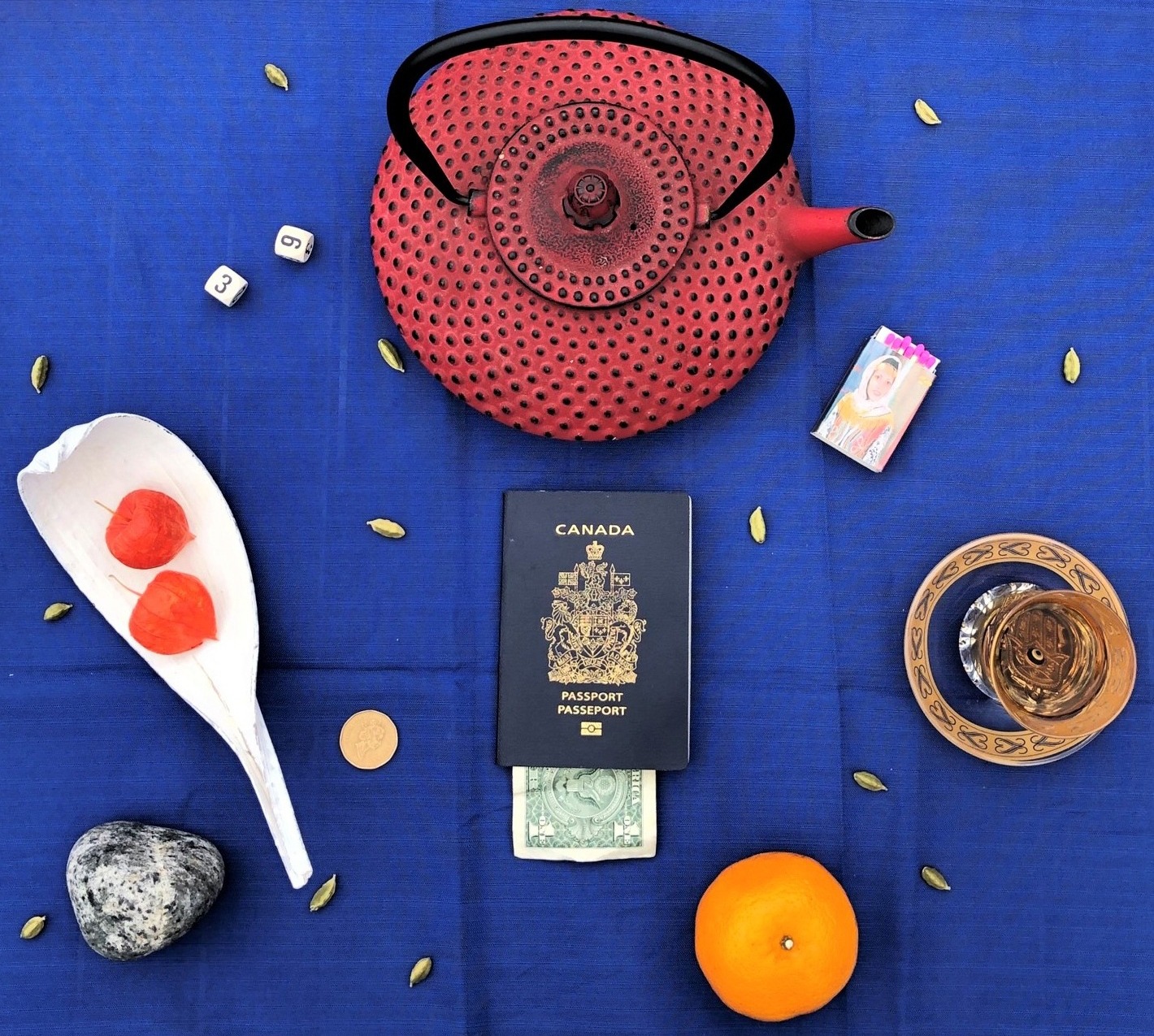 How I Learned to Serve Tea is a creative research project that aggressively hosts a space for ugly articulations, uncertainty and failure from a working-class lens. Sometimes this project is a performance lecture, an exhibit, a series of photo essays, or workshops. Using everyday items and recognizable symbols, I get to show you what it takes to endure and survive a hostile field of representation. In this work, Shaista Latif asks who can afford to be seen and heard?
This video lecture and workshop is open to all including advocates, activists, administrators, managers, equal-opportunity haters, for and against critics and of course, bootlickers and bootlickers in rehabilitation. 
In the words of  Carole Condé and Karl Beveridge "ART MUST BECOME RESPONSIBLE FOR ITS POLITICS"
Shaista Latif is a working-class, queer, Afghan artist and writer. Her works playfully and directly confront the politics of inclusion and class. She's been "legitimized" as a "professional" working artist for 15 years and she no longer wishes to list her credentials. All you need to know is that she's got some things to show you this summer.
The Workshop (90 mins in duration) is a live event on AUGUST 10, 4:00 PM. Registration is required and capacity is limited to 22 participants.
The Performance Lecture (30 mins in duration) will be available online from AUGUST 9 – AUGUST 14 for on-demand viewing. No registration is required.
---
Open captioning will be available for both the performance lecture and workshop. To allow us to be responsive to any other access requests (such as ASL interpretation), please register no later than July 28, 2022.
---
Part of the SummerWorks Exchange programming – a series of events to facilitate artist and community growth, to strengthen the ecology of live performance in Canada, and expand our dialogue and collaboration with the international arts community.
---