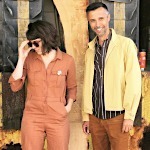 Art Spin is an organization that presents exceptional contemporary art in unexpected spaces to create unique public experiences. It's a gallery without walls, a cultural centre that lives and travels across the city, a nomadic arts programmer and a cultural mediator. Led by the collaborative curatorial duo Layne Hinton and Rui Pimenta, Art Spin seeks out and shares overlooked and under-utilized spaces to recontextualize as a platform for public art, crafting an atmosphere for a shared experience. Their approach makes art captivating and approachable to both experienced and newly initiated audience members alike.
Art Spin has curated exhibitions and projects in abandoned buildings, on sailing ships and across a series of storage lockers. They've developed creative programming for talks and events, established an elaborate arts festival at a decommissioned theme park, curated Toronto's 2019 Nuit Blanche and continue to be known for their founding events – beloved art bike tours.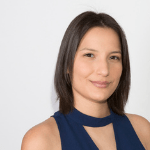 Darla Contois is Cree-Salteaux performer and playwright. They graduated from the Professional Training program at the Centre for Indigenous Theatre in 2014. Darla premiered a solo show, White Man's Indian at SummerWorks in 2017, which received the Emerging Artist Award, and is currently working with Winnipeg's Prairie Theatre Exchange on their first major premiere, The War Being Waged, opening November 2021.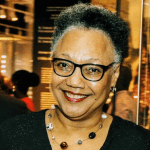 Gloria C. Swain is a multidisciplinary Black female artist, whose upbringing in the American South has shaped every aspect of her work. From painting to photography, installation to performance, Swain's art addresses the intersections she stands on, while advocating for and platforming the voices of marginalized communities. Swain's work touches on Black mental health, how Black people endure and grow from the trauma of police violence, the additional aggression Black women face at the hands of police, and other forms of anti-Black oppression. Additionally, Swain further advocates for the rights of seniors as ageism becomes increasingly prevalent in a youth-obsessed society. Her work has been exhibited in Toronto, Montreal and across Manitoba She holds a certificate in Community Arts Practice and a degree in Environmental Studies from York University.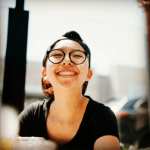 Gloria Mok is a playwright, production manager, designer, and theatre creator originally from Mississauga (Treaty 13 territory). Alongside Chinese-Canadian theatre creators Aaron Jan and Bessie Cheng, Gloria founded Silk Bath Collective in 2014; focused on creating multidisciplinary plays about the Chinese diaspora. Gloria has worked with organizations across Canada including Nakai Theatre in Whitehorse; the Globe Theatre in Regina; Cahoots Theatre, Directors Lab North, fu-GEN, Kaeja d'Dance, Native Earth, Paprika Festival, Shakespeare in the Ruff, SummerWorks, Soulpepper, and Why Not Theatre in Toronto. Gloria is currently a Playwright in Residence with Driftwood Theatre in Toronto and an Emerging Artist in Residence with 2b theatre in Halifax. Gloria is a graduate of University of Guelph's Theatre Studies program, University of Toronto OISE, and the National Theatre School of Canada's Production Design and Technical Arts program.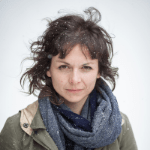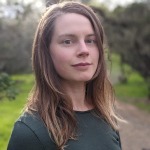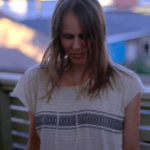 Hey, Girls is created in collaboration with Georgina Beaty, Jill Connell and Ame Henderson.
Georgina Beaty is a writer and actor who has worked with theatres across Canada and internationally. She co-founded Architect Theatre, a research-based company with a history of collective creation around politicized issues, whose plays include Highway 63: The Fort Mac Show and Like There's No Tomorrow. Her collection of short stories, The Party is Here, is forthcoming from Freehand Books. She's currently a Stegner Fellow in fiction at Stanford University.
Jill Connell is a writer, director, and producer of process-based performances that prioritize the inside experience of things. Her plays include The Supine Cobbler (Coach House Books), HROSES, The Tall Building, and Arctic Ocean. She is founder of the theatre company It Could Still Happen: a collective of interdisciplinary artists who create performance experiences in transitioning spaces. Their current project is called The Herald.
Ame Henderson is a dance artist of settler ancestry raised on unceded Nuu-chah-nulth territory on Vancouver Island. With a practice that spans publication, performance and exhibition, her work activates dance and choreography to propose experiential modes of being together. Her collaborative works have been created and performed across Canada, internationally and at home in Toronto. Ame works regularly as an outside eye and dramaturge, most recently alongside choreographer Katie Ward on Anything Whatsoever presented at the Festival TransAmériques in 2021.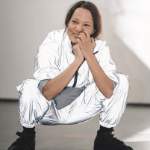 Justine A. Chambers is a dancer, choreographer and educator living and working on the unceded Coast Salish territories of the S?wxwú7mesh, Musqueam and Tsleil-Waututh Nations. Her movement based practice considers how choreography can be an empathic practice rooted in collaborative creation, close observation, and the body as a site of a cumulative embodied archive. Privileging what is felt over what is seen, she works with dances that are already there – the social choreographies present in the everyday. She is Max Tyler-Hite's mother.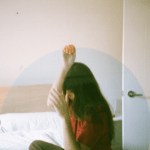 Lauren Runions (she/they) is a dance artist, choreographer, and educator based in Tkaronto/Toronto. Lauren's project I/O Movement offers performances, community workshops and residencies with the intention to consider our partnership with place. Through experiments of scores, improvisation, sounding, dance, mapping, walking and routine dailiness, they question how our own embodied awareness shapes our relationship, and responsibility, to living with urban and natural ecologies.
Liz Peterson and Fan Wu
Liz Peterson is an interdisciplinary performing artist. She has collaborated with Aluna Theatre, Bad New Days, David Levine, EW&FCO, Jordan Tannahill, Life of A Craphead, Maryse Larivière, Melanie Gilligan, Oliver Husain, Peter Hinton, Philip McKee, Public Recordings, and Small Wooden Shoe among others. Recent works include performance about a woman, now you will see…, and Good. Through her practice she interrogates ideas of cultural belonging, gestural language, and the relationship between technology and emergent identities. A graduate of the University of Toronto in Theatre and French Linguistics, Liz is currently pursuing an MFA in theatre directing at Columbia University
Fan Wu is a Toronto based writer, facilitator, and performer. One of Summerworks' 2020 Lab Artists in Residence, he has gone on to work with the Toronto Experimental Translation Collective (TETC), Art Metropole and the Toronto Biennial of Art, to host workshops surrounding questions of race, mourning and translation. You can find his writing online at Aisle 4, C Magazine, and baest journal. His published works include chapbook Hoarfrost & Solace and the edited anthology Thom Gill's Now & Neverending. He is currently working on a PhD at Queen's University, which is a deep engagement in questions of madness & mysticism through collective performance.
Michael Caldwell is a choreographer, performer, curator, director, producer, and arts advocate, based in Toronto, Canada. His choreographic work sits in site-responsive and community-engaged contexts, while subverting and queering traditional modes of viewing. Most recently in his work, Michael examines subtlety and minimalism, with an exploration of what is nanoscopic and miniscule in the duet form. Playing within cycles of construction and destruction, his work mines what is essential and foundational in movement, objects, sound, and light. Michael's work encourages dialogue, with dance and movement as a primer for greater conversations about geopolitical, social, and cultural concerns.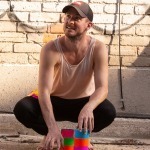 Mark Reinhart's performance history has allowed him to engage with some of Canada's leading dance creators including Andrea Nann, DA Hoskins as part of the Dora Award winning ensemble of This is a Costume Drama, and with Peggy Baker for her residency with the City of Kingston in August  2015 and 2016.
As a visual artist, he seeks to interrupt and intervene, finding  colour and rhythm where it is perhaps not expected. His vibrantly coloured yarn and duct tape installation and  sculpture work has been exhibited both in Canada and the United States, specifically as part of the Rhubarb Festival  (Toronto), the Toronto Circus Festival (Toronto), CanZine (Toronto and Vancouver), Gratefulfest (Cleveland),  World of Threads Festival (Oakville), and SummerWorks 2020 (Toronto).
He can commonly be found winding yarn around trees, activating public spaces with temporary duct tape  graffiti, and chasing creative, immediate, and uncompromising intersections with artists and thinkers of all kinds.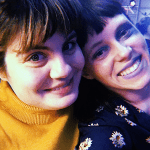 Tiny Bear Jaws (or TBJ) is a professional indie theatre company founded in 2015 that creates and tours new works across Canada, that push boundaries in content and form. We are an agile, femme and queer-run organization, run by Artistic Associate and Producer Tori Morrison (she/her) and, Artistic Director Elena Eli Belyea (they/she). More recently, they have been experimenting with the intersections between theatre and digital arts (Ex. Augmented and Virtual Reality, interactive online work) to make their work available to an even broader audience. Since 2015, TBJ has had 85+ performances in 5 Cities and worked with 150 artists.
Tori Morrison is a theatre creator, multimedia designer, producer and production manager from Amiskwaciâskahikan (colonially known as Edmonton). She is the Artistic Associate and Producer of Tiny Bear Jaws and one half of Strange Victory Performance along with writer David Gagnon Walker. Recent credits include sound design and composition for Without You a podcast produced by Alberta's Queer Calendar Project and multimedia designer and coach on Randolph College for the Performing Arts online production of It's Your Time (an adaptation of Everyman). Tori has worked on shows that have toured to New York, Australia and France and has an upcoming residency at Subtopia in Stockholm. Find out more about what she does at her website torigmorrison.com.
Elena Belyea is a queer playwright, performer, producer, and arts educator from Amiskwaciwâskahikan (colonially known as Edmonton) whose plays have been seen across the country. They've performed in regional theatres, community roller rinks, and garages from Wells, BC to Halifax, NS. She's a graduate of the University of Alberta and the National Theatre School of Canada (Playwriting). They were a member of the 2016/2017 Write from the Hip Playwriting Unit at Nightwood Theatre, culminating in their play Smoke (being published by Playwrights Canada Press this fall) and the recipient of the RBC Emerging Playwright Award at Tarragon Theatre in 2018. Find out more at elenabelyea.com.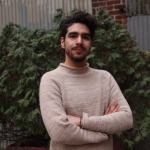 Yousef Kadoura is a Lebanese Canadian actor, writer, producer and curator, born in Detroit, Michigan and raised in Ottawa, Ontario. Yousef moved to Toronto after graduating from the National Theatre School of Canada's Acting program in 2017. Drawing on his experience as a right leg below knee amputee, he has worked as the Curator in Residence at Tangled Art + Disability, co-curating the Flourishing series in 2018, as well as being one of the hosts and editors of the Crip Times podcast series. Additionally, he is a founding member of Other He/Arts performance collective. As an artist, Yousef seeks to draw from a plurality of experiences and disciplines, to expand the boundaries of performance in pursuit of accessibility, presence and shared experience.