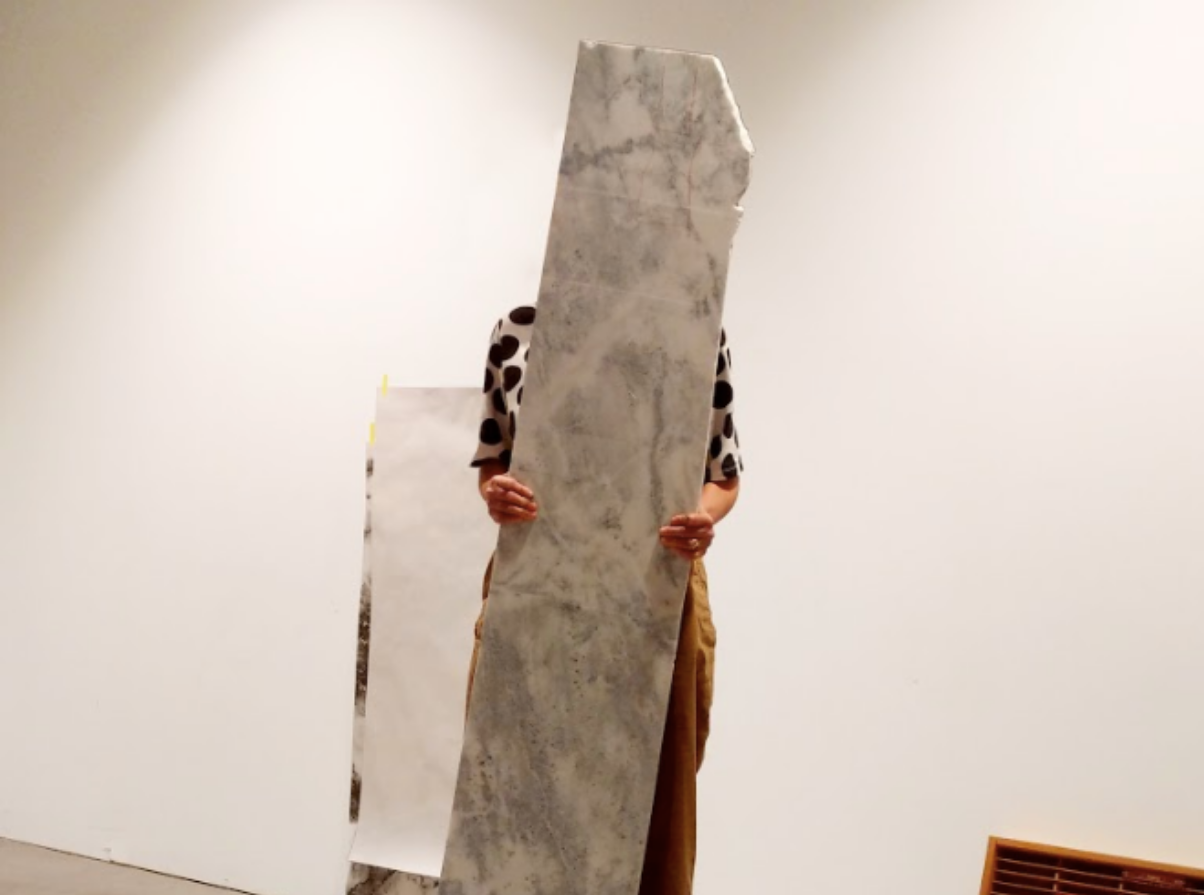 Photo by Yaniya Lee
* World Premiere
"In 2016, I was gifted a ton of Joyce Wieland's marble scraps. A few pieces of it are here with us today."
What gets stored in a shoebox? Deposited into an archive? Shoved into a corner? Catalogued as important? Fever pitched towards a garbage can? Literally and figuratively centered on a pile of marble scraps that once belonged to Joyce Wieland, Meyer's The Marble in the Basement untangles issues of power, memory and inheritance by anthropomorphizing a forgotten object from this influential Canadian artist's domestic archive.
Surrounded by Meyer's chosen family of objects which include a moveable staircase, an insulated football cape, a hooked rug and a hole the size of the tip of a ballpoint pen, Wieland's marble is the anchor and next of kin, orchestrating the choreography that unfolds.
The Marble in the Basement is a part of The Weight of Inheritance, Meyer's multi-year research project funded by the Canada Council for the Arts, that looks to the legacy of Canadian artist and experimental filmmaker Joyce Wieland to work across questions of inheritance. Asking how a notable and supported figure like Wieland, can direct us to lesser-supported histories of art, land, representation and care.
"With a mixture of tenderness, fannish enthusiasm and a keen sense for the absurdities that shape which histories are told, Meyer's performance invites us to help bear the weight of feminist lives lived and lost."
~Gabrielle Moser
Conceived and performed by Hazel Meyer
Performed with Moe Angelos and Stephen Jackman-Torkoff
Production Manager: Deb Lim
Lighting Design: Adrien Whan
Puppet creator: Jamie Shannon
---
COUNTRY
Canada
LANGUAGE
English
---
---