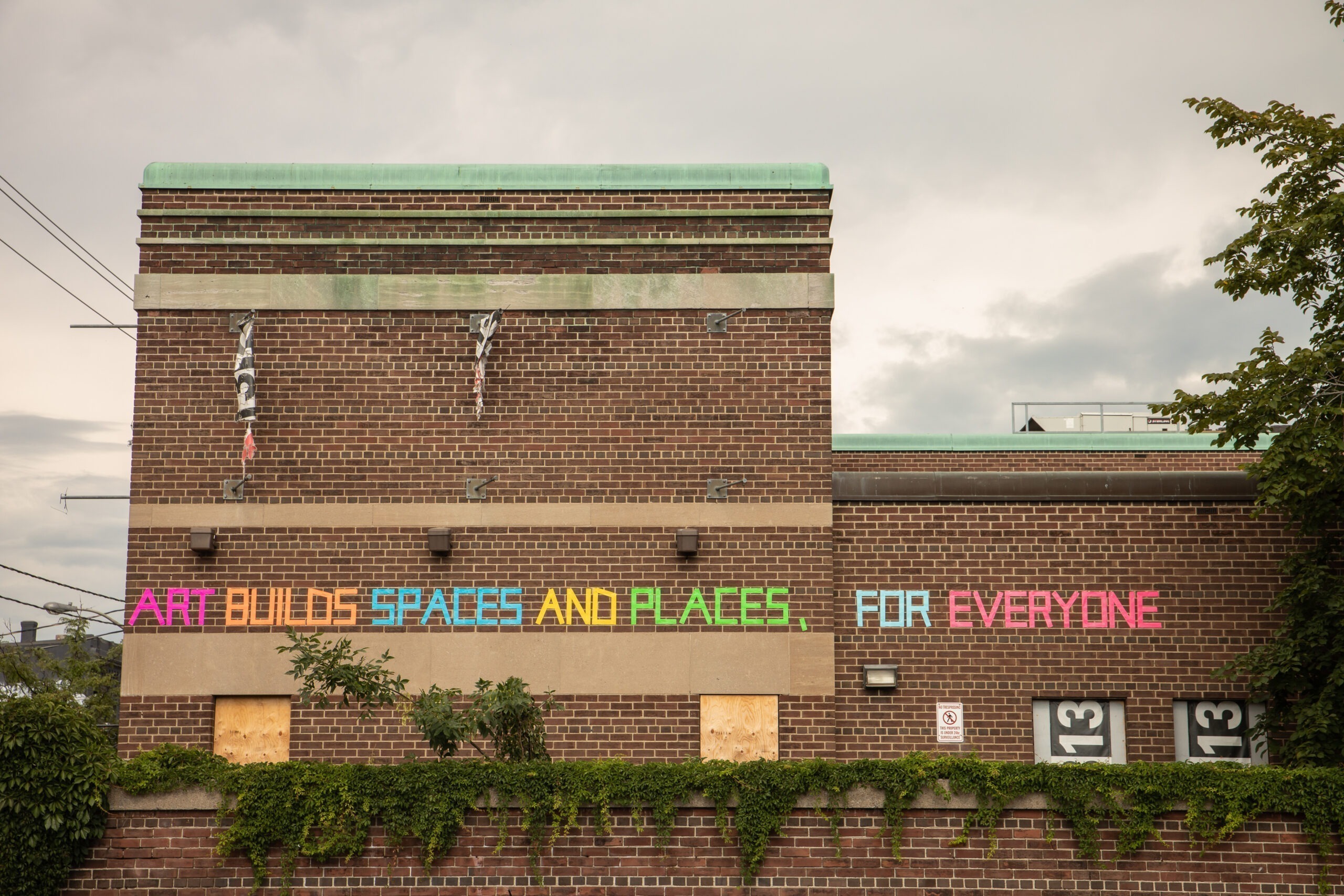 Photo @ Gallery 1313 by Andrew Williamson
A city speaks through its people.
Colourful messages written in duct tape adorn the sides of public and private buildings in different neighbourhoods across the city. Created in collaboration with community organizations and local residents, these temporary public art installations help us to remember, and be seen, in our evolving pandemic reality. They communicate the fears, wonderings and hopes of communities, as our relationships to our surroundings and each other are continually shifting. 
What started as a pandemic project, based in Parkdale and Queen West during our 2020 summer season, now expands to new neighbourhoods, from Bloordale to Cabbagetown, collaborating in different languages and forming new connections.
Enjoy Health & Safety Notes in a neighbourhood near you! New installations will continue to pop up on city streets throughout the summer. Follow the progress of this project using the map below and on our instagram stories. You can also follow the project on Instagram – and add your own photos – at #HealthAndSafetyNotes
Then, join us for walking tours during the Festival in August to experience the process behind the installations, the community connections they support, and the compassionate future they help imagine. 
Community Partners: Antikka, Artery, BAND (Black Artists' Network in Dialogue), Bloorcourt BIA, Gallery 1313, Andrew Kerr, PARC (Parkdale Activity-Recreation Centre), STEPS, The Theatre Centre, Toronto Media Arts Centre (TMAC), Workman Arts, Womxn in Paint… and more to come!

Presented by SummerWorks as part of ArtworxTO: Toronto's Year of Public Art 2021-2022.
---
Part of the Public Works programming – bringing artists and audiences together in the public sphere to experience our city in new ways.
---