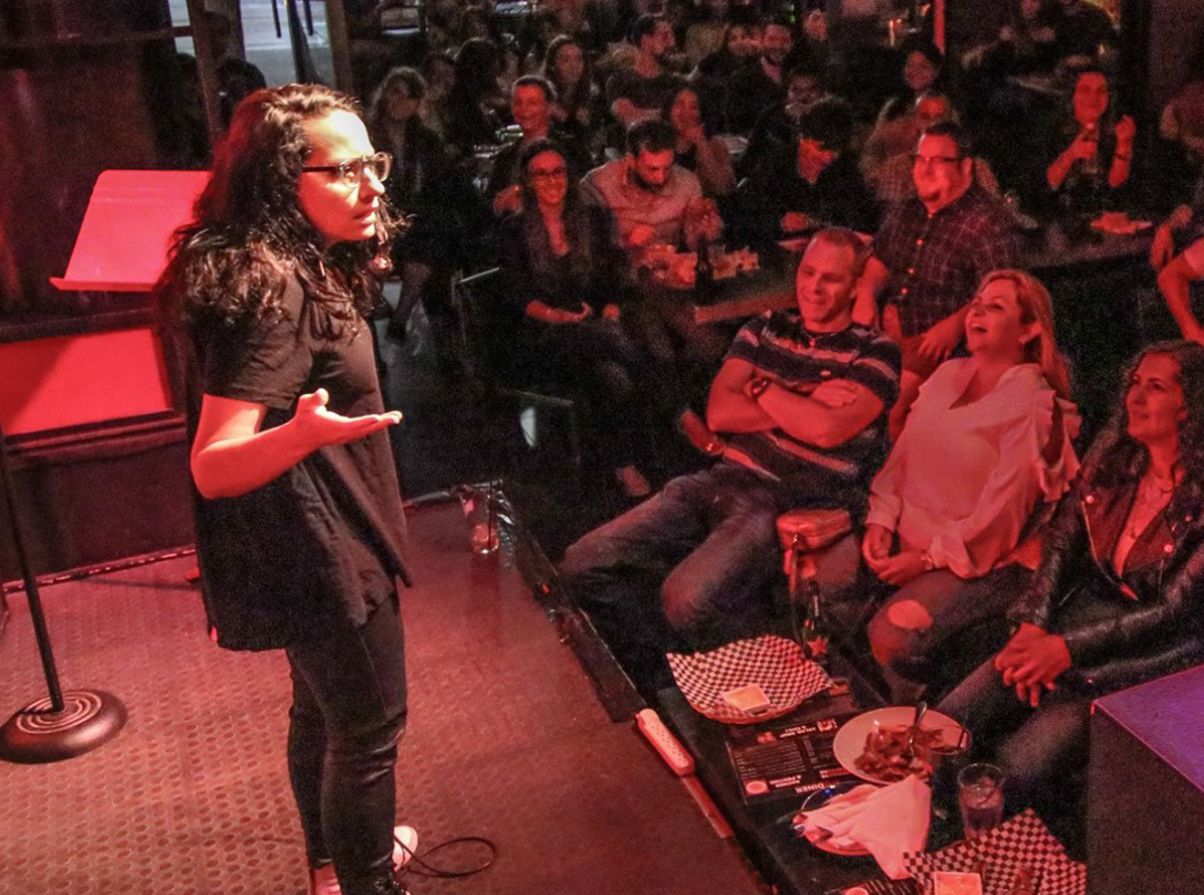 Photo by Nicolas Melo
Created by Carol Zoccoli, Comedy as a Second Language is a hilarious antidote to today's increasingly xenophobic political climate.
Comedy as a Second Language seeks to humanize immigrants and remind us all of our similarities by poking fun at our differences. Immigrants are just regular people with regular struggles, wants, and problems. Sure, maybe the idea of chicken hearts and fried guts isn't that appetizing to the non-Brazilians among us, but at least you know what you're getting. Try explaining sweetbreads to a new Canadian. (Hint: they are neither sweet nor bread.)
This evening of stand-up offers a platform for voices that aren't normally heard and a space for comedians to talk about experiences that might not otherwise be shared. The simple hope is that by exposing audiences to these stories and getting them to laugh along, humour will inoculate against bigotry. Humour can break down walls! And maybe, just maybe, keep them from going up in the first place. And you know, even if they do – there are ladders for that.
Co-Produced by Carol Zoccoli and Leonard Chan
Hosted by Carol Zoccoli
Headliner Martha Chaves
Featuring Leonard Chan, Habib Siam, Nour Hadidi, John Mostyn
---
COUNTRY
Canada
LANGUAGE
Performed in English
---
---