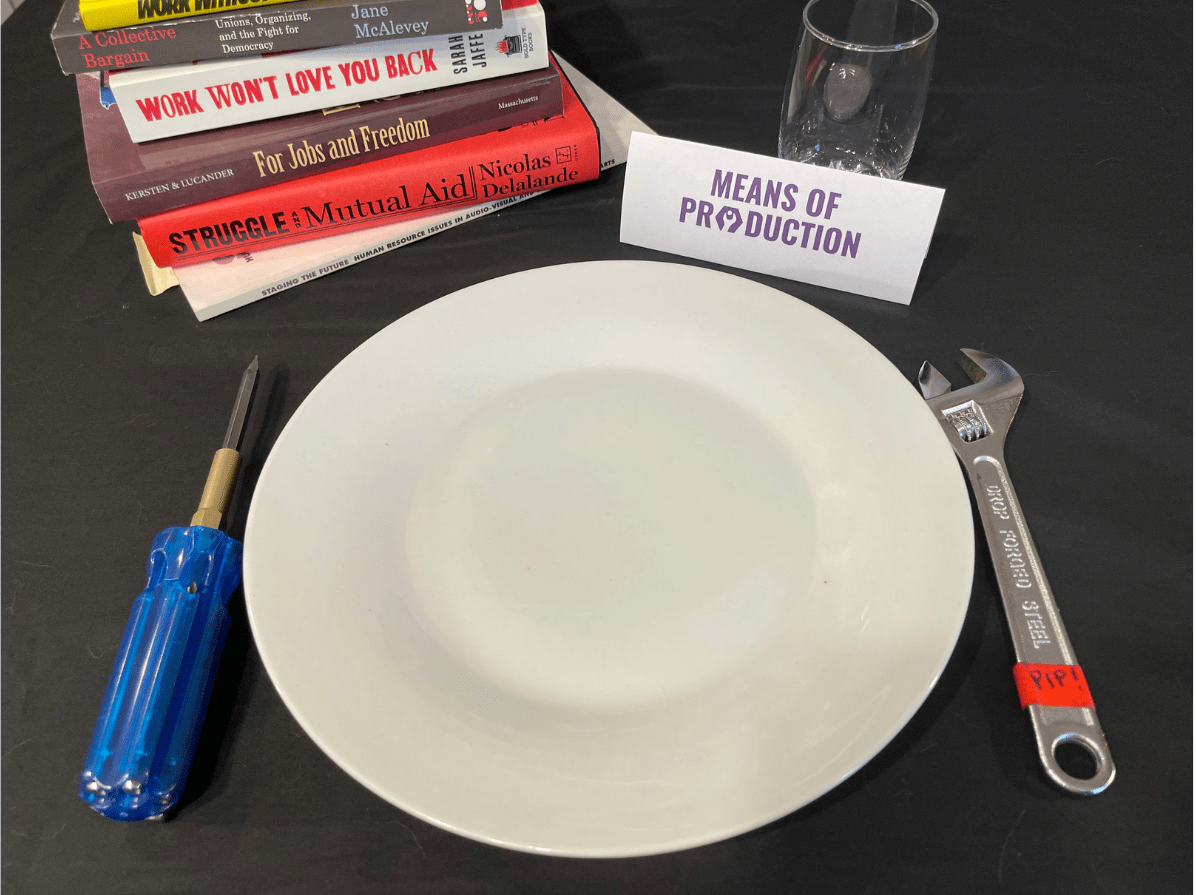 Photo Credit: Pip Bradford
Take your seat at the table.
The Dinner Party is a communal and conversational gathering hosted by Means of Production, as an opportunity to bring together arts workers from all disciplines to discuss labour issues that affect folks across the industry. For this gathering, over the span of a three-course meal, a provocative discussion about our industry-wide reliance on gig labour will ensue, as we unpack its impact on arts workers, arts organizations, and the health of the industry as a whole.
Means of Production wants you to be a part of the conversation, and The Dinner Party is an invitation to take a seat at the table. Come share your stories, your insights and inspirations, and discuss industry-wide issues together.
Means of Production is a collective of live performance Production Managers, Technical Directors, and related arts workers in Canada.
Hosts: Pip Bradford, Patrick Lynn, Laura Philipps, Rebecca Vandevelde
---
SummerWorks acknowledges the generous support of Hello 123, our Festival Hospitality Partner.
---
Masking is encouraged, except when eating/drinking.
Hello 123 is not a fully-accessible venue. Event seating is available indoors/outdoors. The interior space is accessed by two stairs, and the washroom is only accessible by stairs to the basement level.
Please view our Inclement Weather Policy for more details about your visit to this venue.
---
Part of the SummerWorks Exchange programming – a series of events to facilitate artist and community growth, to strengthen the ecology of live performance in Canada, and expand our dialogue and collaboration with the international arts community.
---