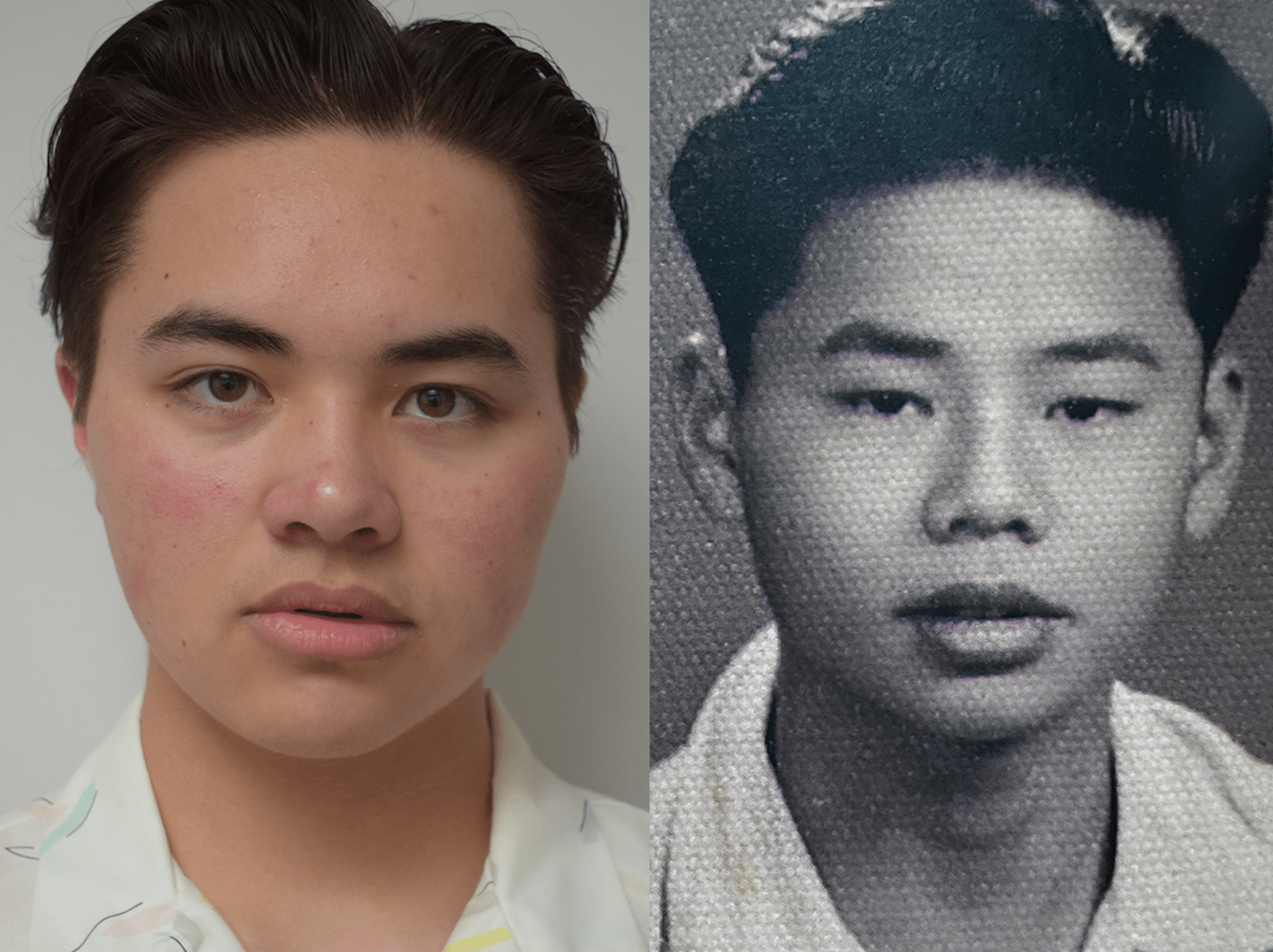 Photo by Felix Chew
"I kind of feel like there is a whole other version of myself that floats around over there, and I'm over here…"
Grandmothers in another country, where she could have led a different life.
A Grandmother she calls to talk about art.
A Grandfather who recently passed away.
Grandparents unreachable, amidst an ongoing war

Who are the people we come from, and how do we know ourselves through them?
Award winning artists Erin Brubacher and Erum Khan team-up with four teenage performance-makers, for a new work of documentary theatre. Through theatre, dance, music, and stories, four grandchildren begin a conversation.
A work on working together, in process.
Erin Brubacher: Creator / Director; Erum Khan: Creator / Director; Hiyab Araya, Chloe Cha, Felix Chew, Iris MacNada: Creator / Performer; Franco Pang:Stage Manager / Production Manager; Saraphina Knights: Apprentice Production Manager
---
Generous Friend has received funding from the Ontario Arts Council and the Canada Council for the Arts. They have also been supported by Nightwood Theatre, Theatre Direct, and YPT through the OAC Recommender Grants for Theatre Creators.
---
Proof of Vaccination and face masks will be required.
Visual Story for this location is available on our Accessibility Page.
---
Part of the SummerWorks Lab programming – a place for exploration, experimentation, and process. In the Lab, you can experience new works in development from artists exploring new possibilities in performance.
---