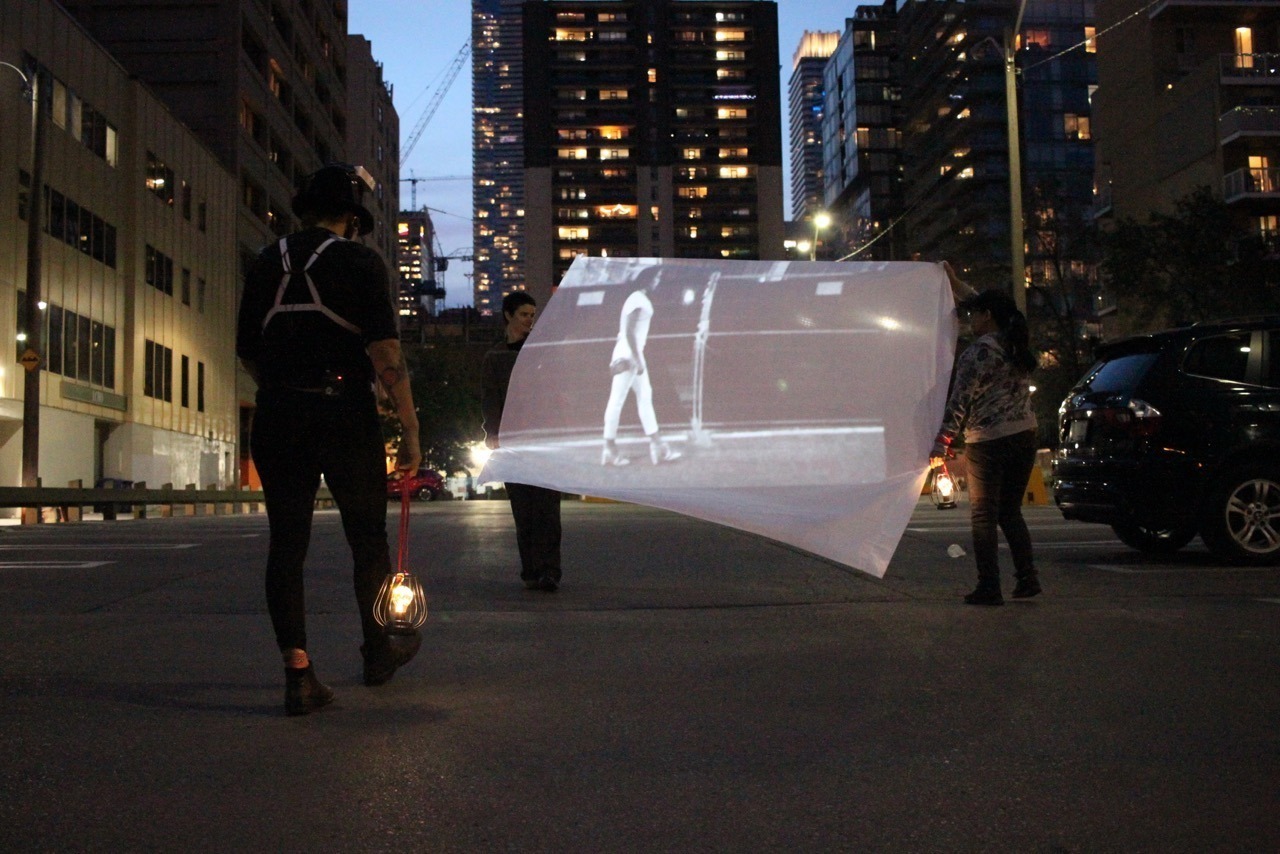 Photo by Cara Manso
Developed over multiple years with local residents, organizers, and activists, Switching Queen(s), is a roving multi-media queer political street performance experience in Parkdale, exploring histories of QTBIPOC and Mad/disabled resistance, and dreaming up radical liberatory futures through movement, song, shadow puppetry, poetry, live video projections, and storytelling. 
You will travel within the experience, tracing pathways & ecologies navigated by Queer, Trans, Poor, Mad, Racialized, Indigenous, (Im)migrant and displaced peoples in the area. We will invoke spirits & ghosts of people and places erased by time and urban development. We will pay homage to the bandit wildlife and activist elders. We will weave poetic stories of love, resilience, hard labour, seed sowing, madness & waters rising across time.

In anticipation of the Festival, you can move through the city streets on an audio journey, Switching Queen(s): Back Alley Galaxies, originally commissioned and presented by b current, interrogating the challenges – stemming from colonialism, capitalism, gentrification – that the area of Parkdale and its inhabitants face.
Experience Switching Queen(s): Back Alley Galaxies audio journey HERE!
Or follow these four steps
Download the Echoes app on your smartphone via the Apple store/Google Play
Search for b current WOYW: Switching Queen(s) Back Alley Galaxies
Head to Masaryk-Cowan Park in Parkdale, Toronto
Pop in headphones and stream the walk!
Co-created by Switch Collective (Anna Malla, danjelani ellis, Naty Tremblay, Sedina Fiati)
Artist-Collaborators: Sze-Yang Ade-Lam, Mars Alexander, Natasha 'Courage' Bacchus, Denica Badua, Afi Browne, Jody Chan, Yang Chen, Micha Edwards, Jaideep Goray, Ana Higeura, Ezra Li, Kara Manso, Faith-Ann Mendes, Brescia Nember-Reid, Dainty Smith, Melisse Watson
Vibes Team Lead: Angela Xu (coordinator), Morgan Davis, Brawk Hessel, Susie Mensah
Production Manager/Stage Manager: Lexi Sproule
Technical Direction: David Blackmore, Byron "Mojo" Noble, Ian Kelly (rehearsal technician)
ASL Interpretation: Marcia Adolphe, Nahed Dajjani, Aneesa Mustafa
Including contributions by: Drawing With Knives, Parkdale People's Economy, Parkdale Women's Leadership Group, Raging Asian Womxn Taiko Drummers (RAW) 
Presented by SummerWorks as part of ArtworxTO: Toronto's Year of Public Art 2021-2022.
---
Made possible in part through the support of the Greenest City, Milky Way Garden, Parkdale People's Economy and Parkdale Women's Leadership Group.
---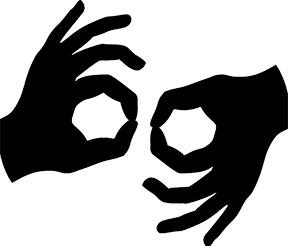 ASL interpretation provided for the full performance on AUGUST 5.  
Meeting point for the performance will be shared at least 24 hours in advance via email.
---
Part of the Public Works programming – bringing artists and audiences together in the public sphere to experience our city in new ways.
---