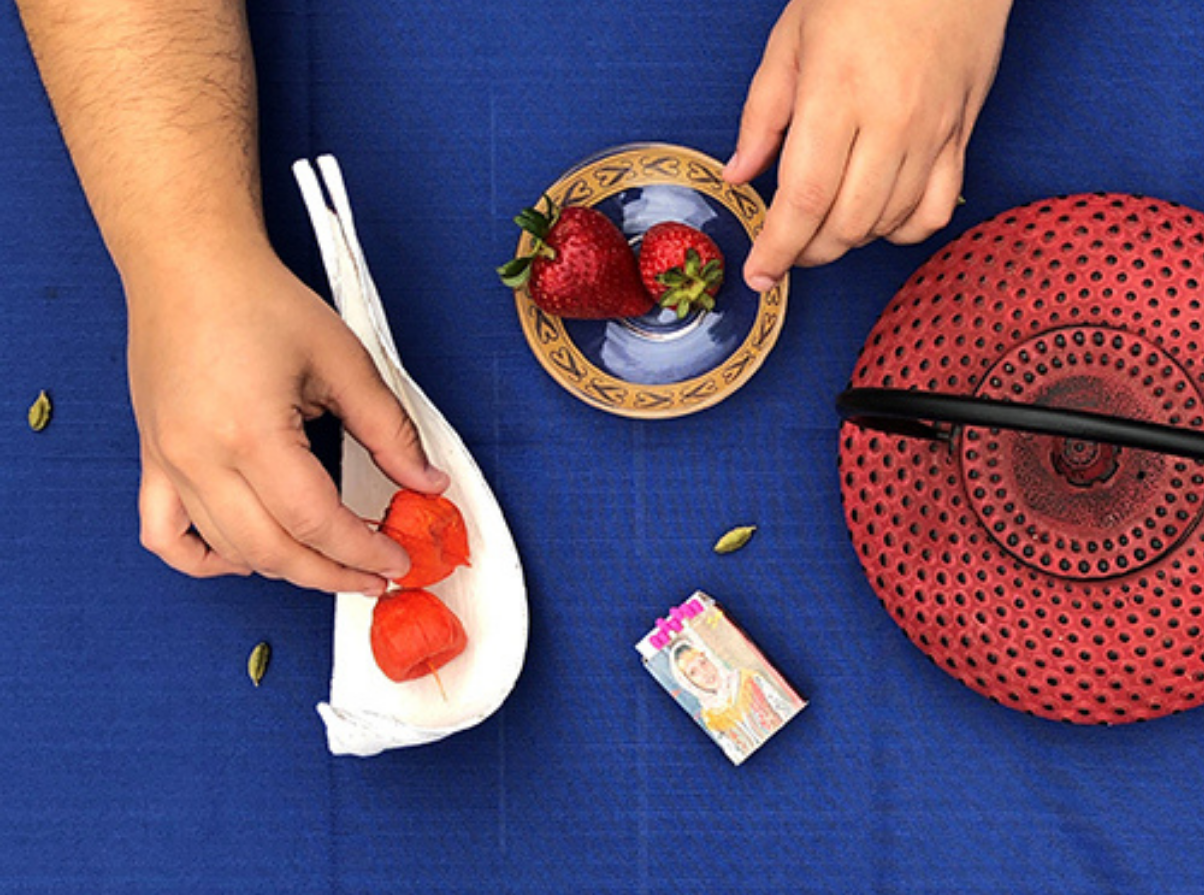 Photo by Shaista Latif and Taliesin McEnaney
A participatory workshop on the politics of capacity and resource sharing, How I Learned to Serve Tea explores dynamics of power through acts of hospitality with artist-facilitator Shaista Latif.
"Assessing the language of invitation and hosting, and how it translates into action is how I learned to serve tea. A hyphenated existence, my life is my work, my work is my life. Some people can categorize and separate but those of us who are marginalized can't afford to do so. Sometimes I wonder if our work has had to evolve into critical interrogation out of necessity? If we lived in a decolonized world what would we be making? Who would we be serving? I think we are all capable and deserving of knowing and living ourselves into these answers. This workshop invites participants to reflect and confront on who gets to have a seat at the table."
– Shaista Latif
"[Shaista] held such complexity for a group of strangers with unique and layered experiences…entirely impressive."
– Cara Gold, Miles Nadal JCC
Created and Facilitated by Shaista Latif
In association with Koffler Centre of the Arts and Why Not Theatre
Why Not Theatre acknowledges the generous support of the Canada Council for the Arts, Ontario Arts Council, Toronto Arts Council, the Government of Canada, and TD Bank.
---
COUNTRY
Canada
LANGUAGE
Performed in English
---
---