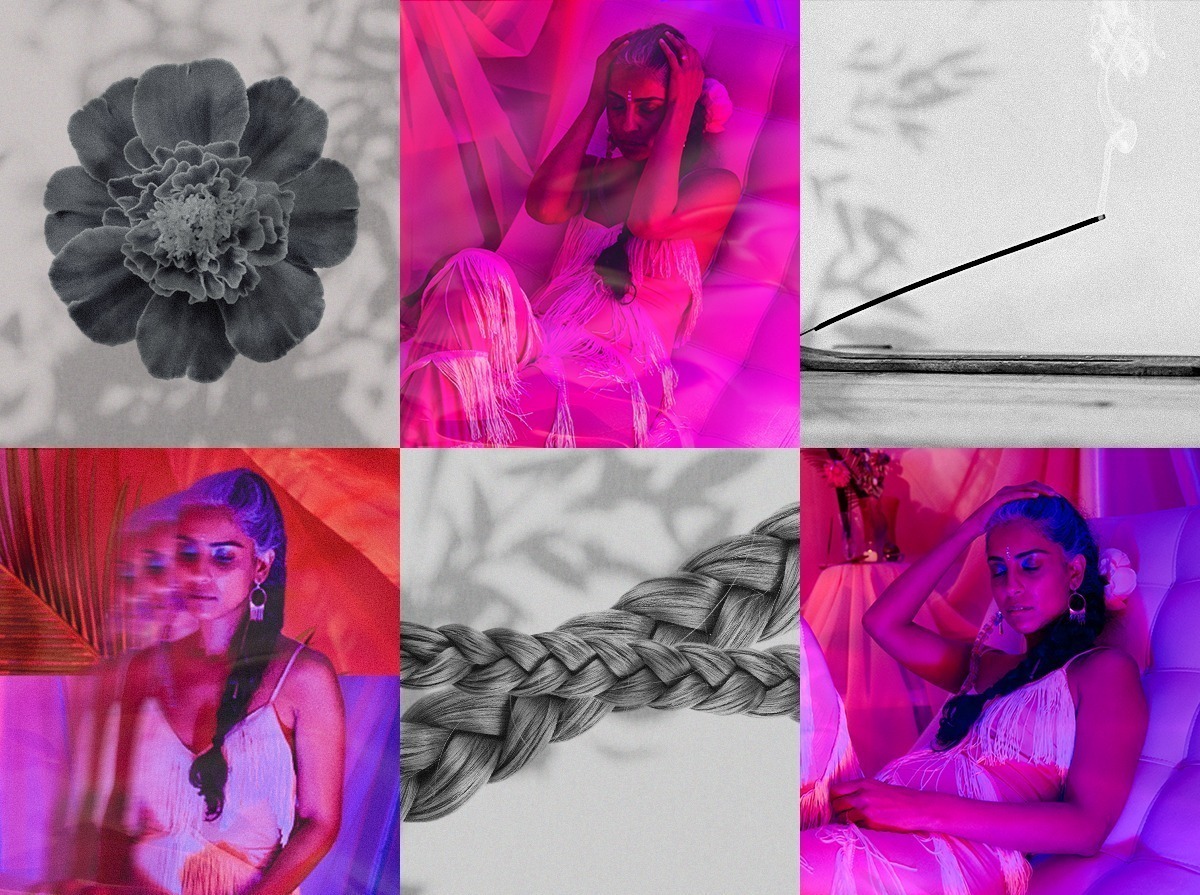 Photo by: Ciaran Breen
An intimate and immersive experience that invites you to contemplate and connect with the ancestral stories held in your hair.
Enter a super-natural spa that practices time as non-linear, wellness as care, community and reciprocity, beauty as becoming, hairstylists as healers, and hair as sacred technology of archival and antennae. While listening to a narrative audio journey, cosmetic healers and performers Hima Batavia and Nikola Steer (Coco Framboise) invite you into an encounter of somatic activation using consensual hair play and tender presence, to hold space for a process of self-inquiry and multi-dimensional exploration.
"A profoundly mystical experience. I feel so braided to the past, present and future."
"A much-needed resetting of the soul after several months away from home, community, and passions."
– Audience Participants, Geary Art Crawl, 2021
*This experience is open to people with all hair stories, whether your hair is visible or not and is accessible to those with mobility devices and auditory impairment. Consensual touch is part of this experience.*
Hima Batavia: Creator, Producer, Performer; Nikola Steer (Coco Framboise): Performer; Jeremy Glenn: Audio Creator
---
The artists wish to thank the Geary Art Crawl, All Ours Studios and Ciaran Breen for supporting the previous iteration of this work and to Macy Siu, Robert Bolton and FromLater for inspiring this performance through the Memory Work research.
---
Part of the SummerWorks Presentations programming – a vital collection of theatre, dance, music, and live artworks from across the country offering you a snapshot of contemporary performance.
---