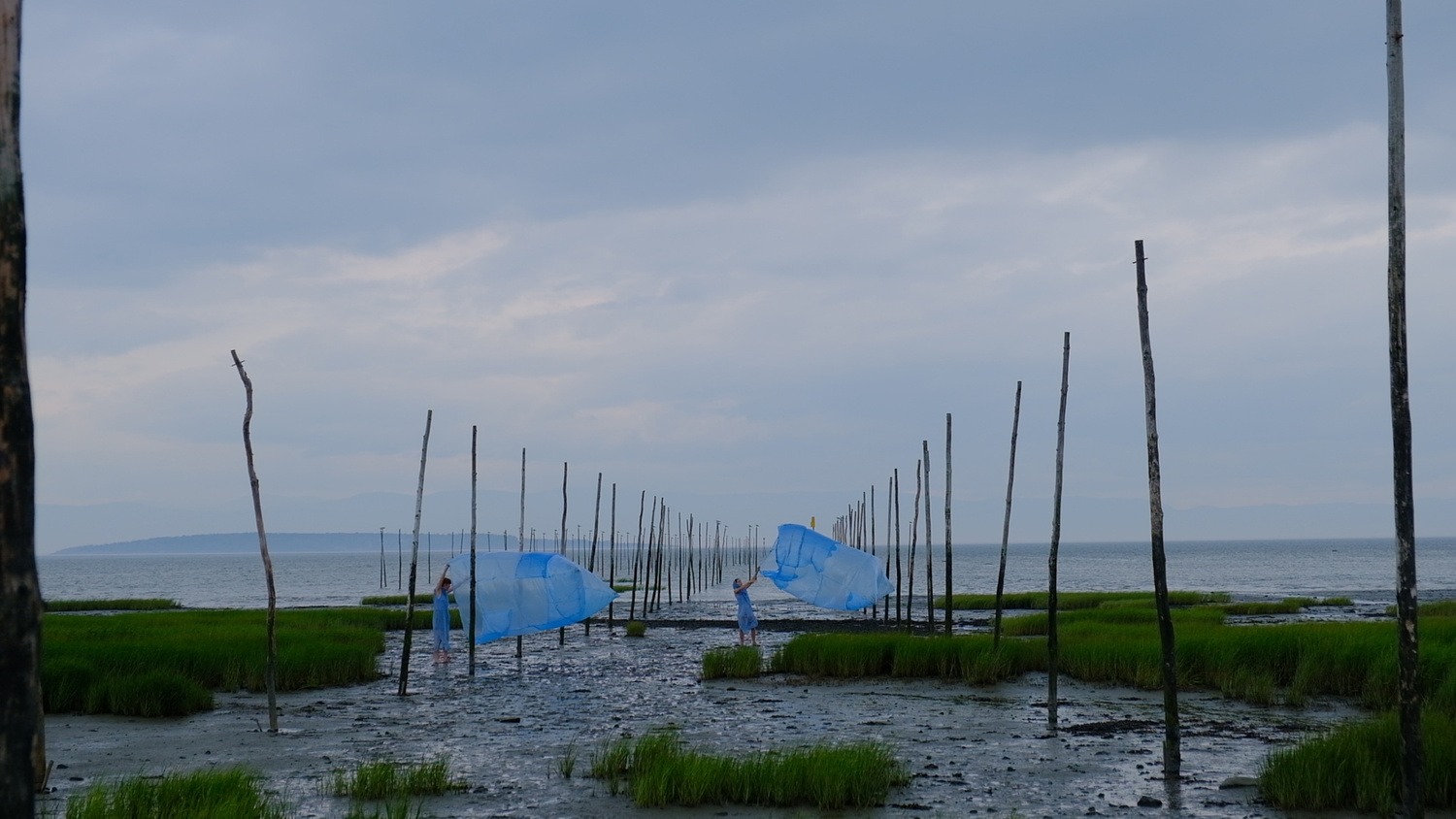 Photo by Nina Vroemen
Let the clouds direct you in ways of seeing, slowing, being in-relation,and reimagining possible futures.
Deep gazing, led by the Sisters of the Celestial Order of Nephology, is an interdisciplinary performance project by Horizon Factory (Erin Hill and Nina Vroemen). The fictitious Order of Nephology (the study of clouds)  is not an organized religion, but a faith in a possible future that recognizes the entanglement of the Earth and its inhabitants.
This project formed when Erin and Nina started thinking about clouds as apparitions, like ghosts that are offering prolific knowledge beyond meteorological forecasting. They propose that clouds hold slow knowledge that challenges our fast-paced attention economy.
Inspired by experimental composer Pauline Oliveros and her practices of Sonic meditation and Deep Listening®, Oliveros asks, what does it mean to listen? In response, the Sisters ask, what does it mean to look?
For the SummerWorks Lab, join Horizon Factory as they identify messages and meanings in the clouds beyond the conventions of weather forecasting, and explain how to make predictions with cloud formations through a series of embodied exercises. The goal is to activate a personal and collective awareness, resisting distraction and attuning to the ever-changing atmosphere.
Secret location will be shared at least 24 hours in advance.
Nina Vroemen: Creation and Performance; Erin Hill – Creation and Performance; Anne Bourne, Daniel Rozstein & Akash Bansal: Special Thanks
---
Made possible with the support of the Canada Council for the Arts and  Artscape Gibraltar Point. 
---
Part of the SummerWorks Lab programming – a place for exploration, experimentation, and process. In the Lab, you can experience new works in development from artists exploring new possibilities in performance.
---