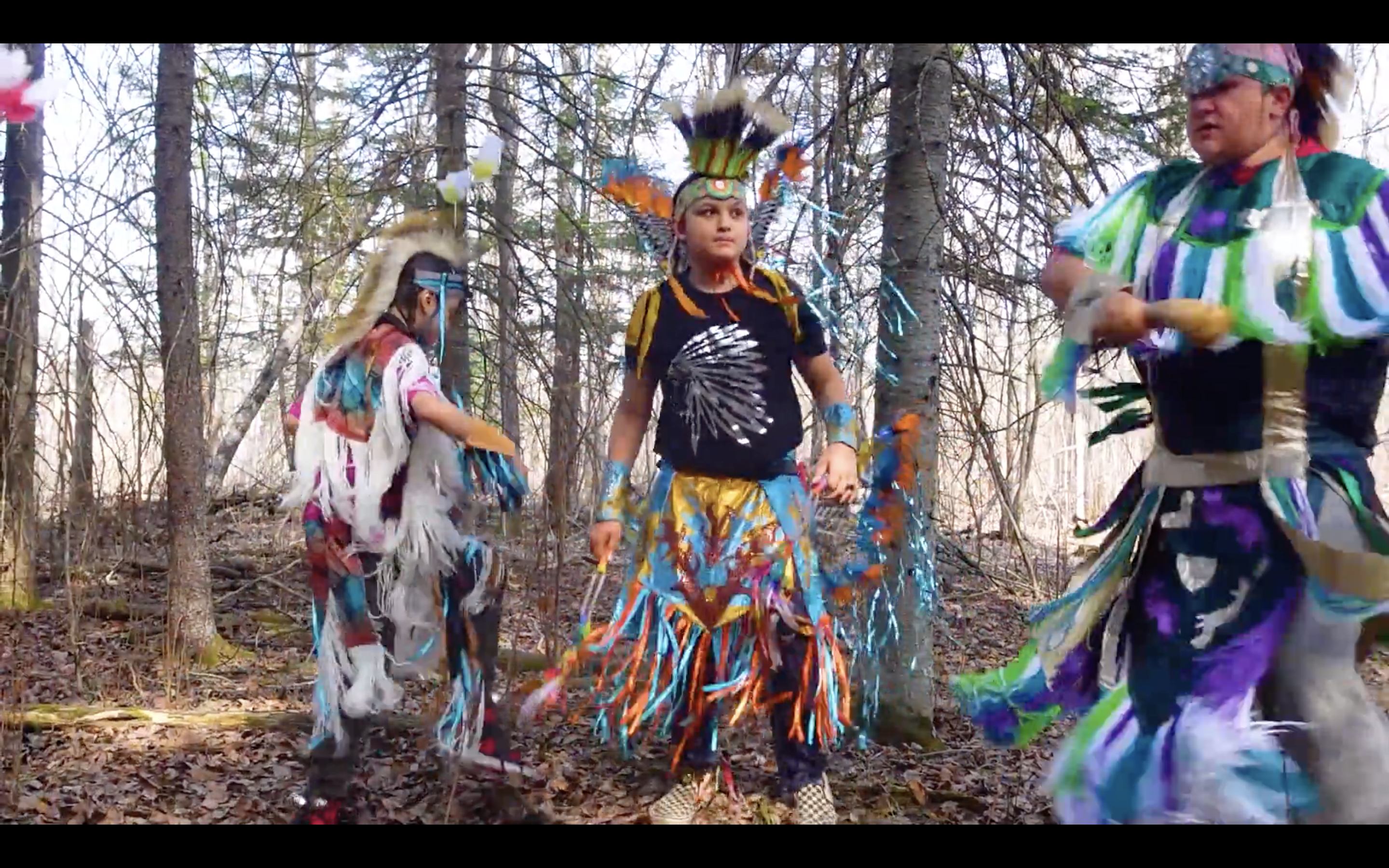 Image from Odenang: I Belong Somewhere, a short film by Tashie Broadbent, Eddie Frappier, Jessica Frappier and Feather Sutherland with mentorship from Naomi Condo, Nava Waxman, and KJ Edwards, part of the Virtual Creative Native Project, 2021.
An evening bringing together Indigenous youth artists and their allies. 
This event is a gathering for Indigenous youth artists to share art, stories, and music in person; opening with a singalong of one of Buffy Sainte-Marie's newer songs, followed by special presentations by invited youth artists, and an open mic for Indigenous youth who attend. This evening invites the youth to share their art, dance performance, story, or words in a welcoming, safe(r), and celebratory environment.
Amy Hull; Tom Kuo; Helen Yung; Angela Xu
---
Part of the Public Works programming – bringing artists and audiences together in the public sphere to experience our city in new ways.
---