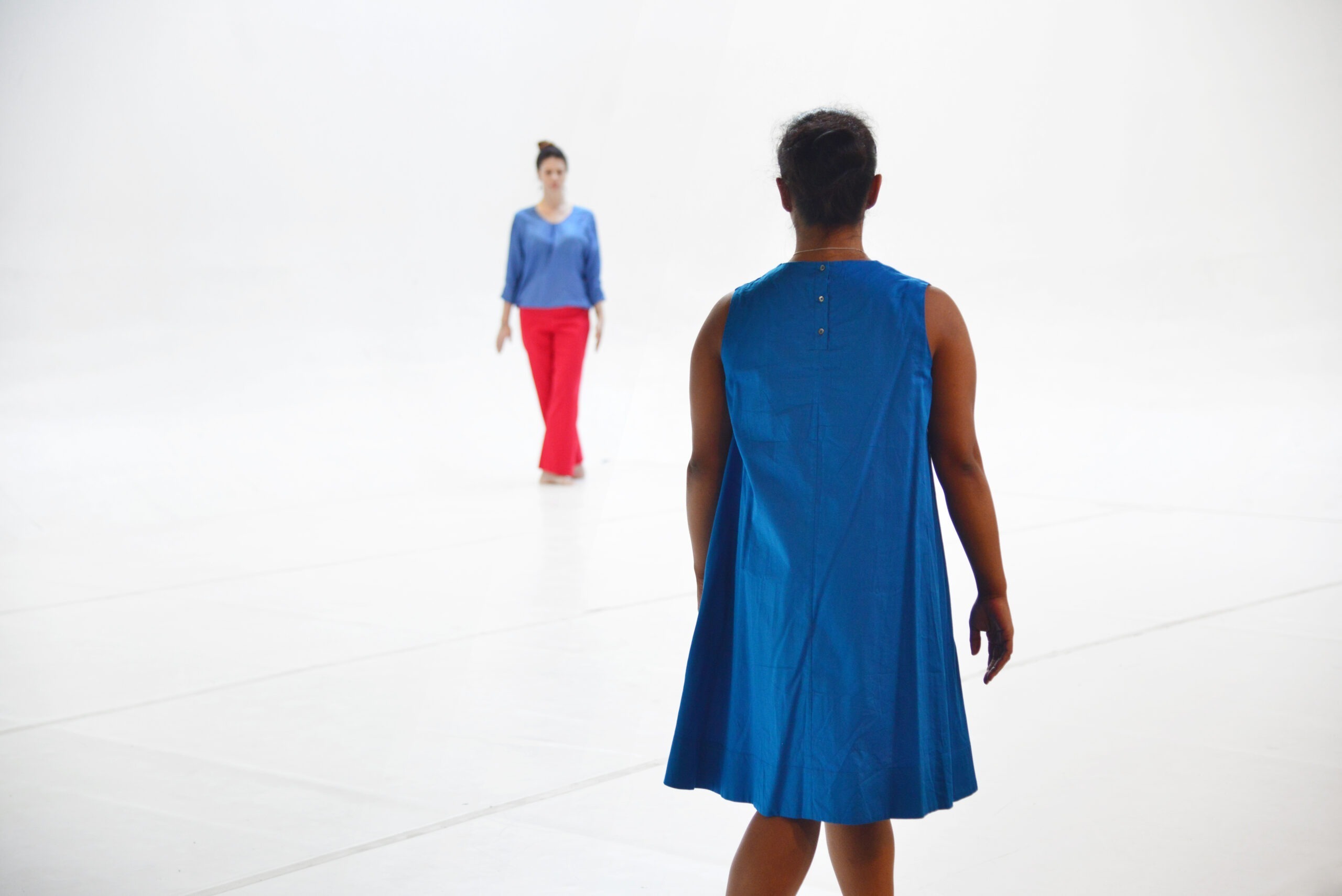 Photo by Greg Wong
What does it mean to align oneself in space and time?
Be immersed in a soft visual of space and bodies, moving slowly in and out of frame and distance across four screens. This installation involves a gently accumulating sonic score that is subtle yet seems to grow thicker throughout. Multiple dancing bodies, all from different trainings, traditions, and generations, work with ideas of presence and absence in order to discover ways bodies can create bridges of togetherness. The combination allows an idea of space to come alive in a unique way, as the work surrounds you.
"The performance segments and arcs movement — drawing, erasing, and recharting encounters. The compositional structure is non-narrative, a material grid that stages the politics of dance, of what it means to align oneself in absence, in the presence of others."
– Choreographer Padmini Chettur
ĀNANDAṀ: Commissioner/Producer; Padmini Chettur: Choreography; Maarten Visser:Composition; Nithya Garg, Tanveer Alam, Brandy Leary, Robert Kingsbury, Atri Nundy: Dance Artists; Harikishan S Nair: Rehearsal Direction/Stage Management; Siobhan Sleath: LX Design; Eamon MacMahon: Film/Photo; Sarah Doucet: Costume Design; Briana Brown: ĀNANDAṀ Artistic Producer
---
Part of ArtworxTO: Toronto's Year of Public Art 2021-2022  and supported by the Digital NOW Fund (Canada Council), Toronto Arts Council, Canada Council for the Arts, Ontario Arts Council, and Metcalf Foundation.
---
Proof of Vaccination and face masks will be required as this is an indoor venue.
Visual Story for this location is available on our Accessibility Page.
---
Part of the Public Works programming – bringing artists and audiences together in the public sphere to experience our city in new ways.
---