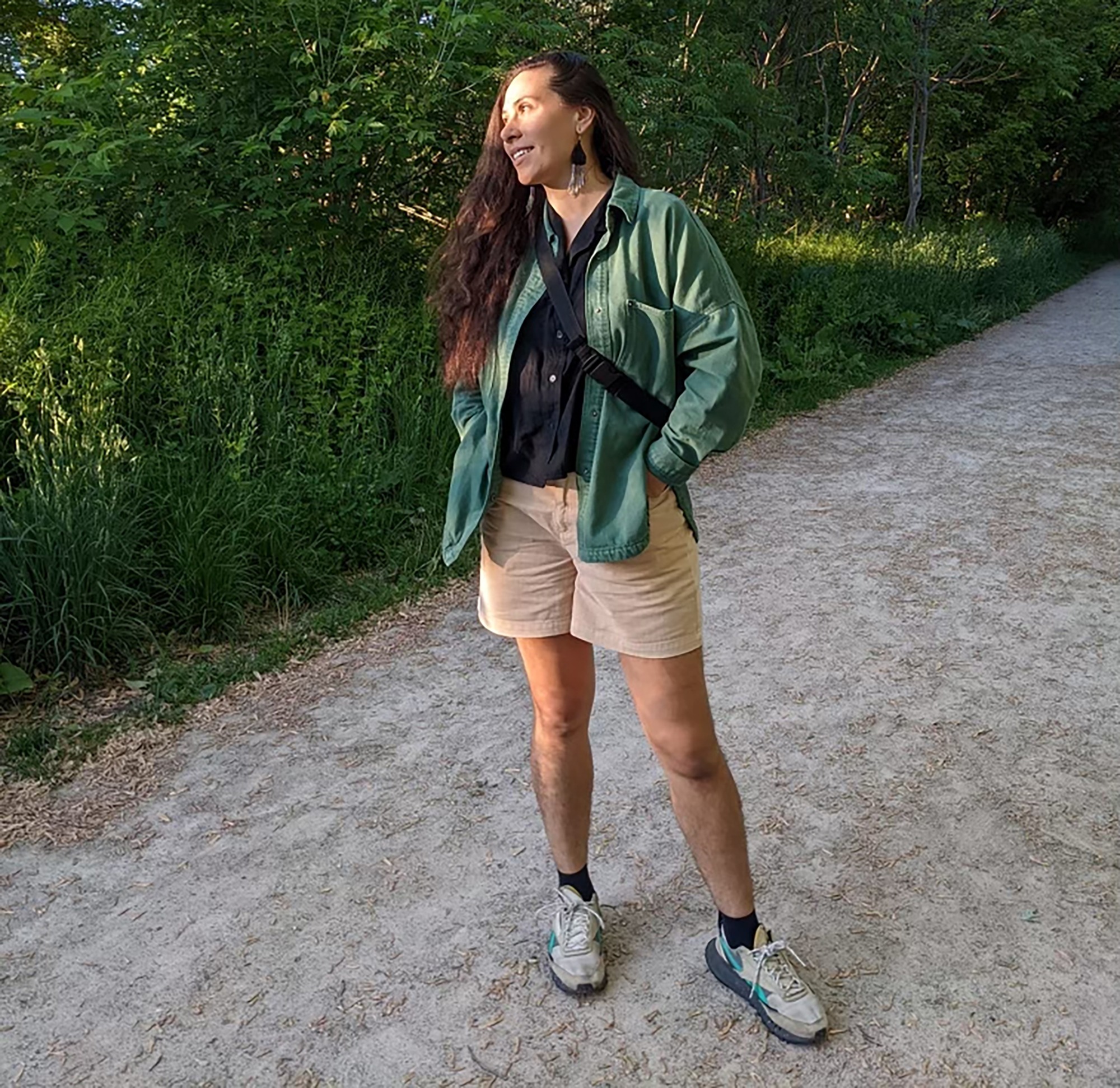 Together, participants will investigate our relationship to consent as we begin to re-enter public and private creative spaces together. Taking into consideration the different roles we inhabit within interdisciplinary processes, we will begin with physical explorations, cultivating a language of touch, and move into a facilitated conversation centred around care. This session is open to all arts practitioners. 
Aria Evans brings a decade of experience working as a choreographer for film and stage to the field of Intimacy Coordination, Intimacy Direction and Intimacy Choreography. With a passion for realistic portrayals of intimacy, Aria has worked as an Intimacy Professional for stage and film. As an advocate for diversity and representation, Aria focuses on consent and inclusion bringing their intersectional experiences as a multiracial, queer and gender non-conforming person. Aria's training, certification with the Intimacy Professionals Association and their knowledge of industry and movement combine for them to encourage compassionate, efficient, trauma informed and equitable work environments. www.intimacychoreographer.ca
Community partners: Theatre Passe Muraille & Generator
---
Proof of Vaccination and face masks will be required.
To allow us to be responsive to any other access requests (such as ASL interpretation), please register no later than July 28, 2022.
---
Part of the SummerWorks Exchange programming – a series of events to facilitate artist and community growth, to strengthen the ecology of live performance in Canada, and expand our dialogue and collaboration with the international arts community.
---