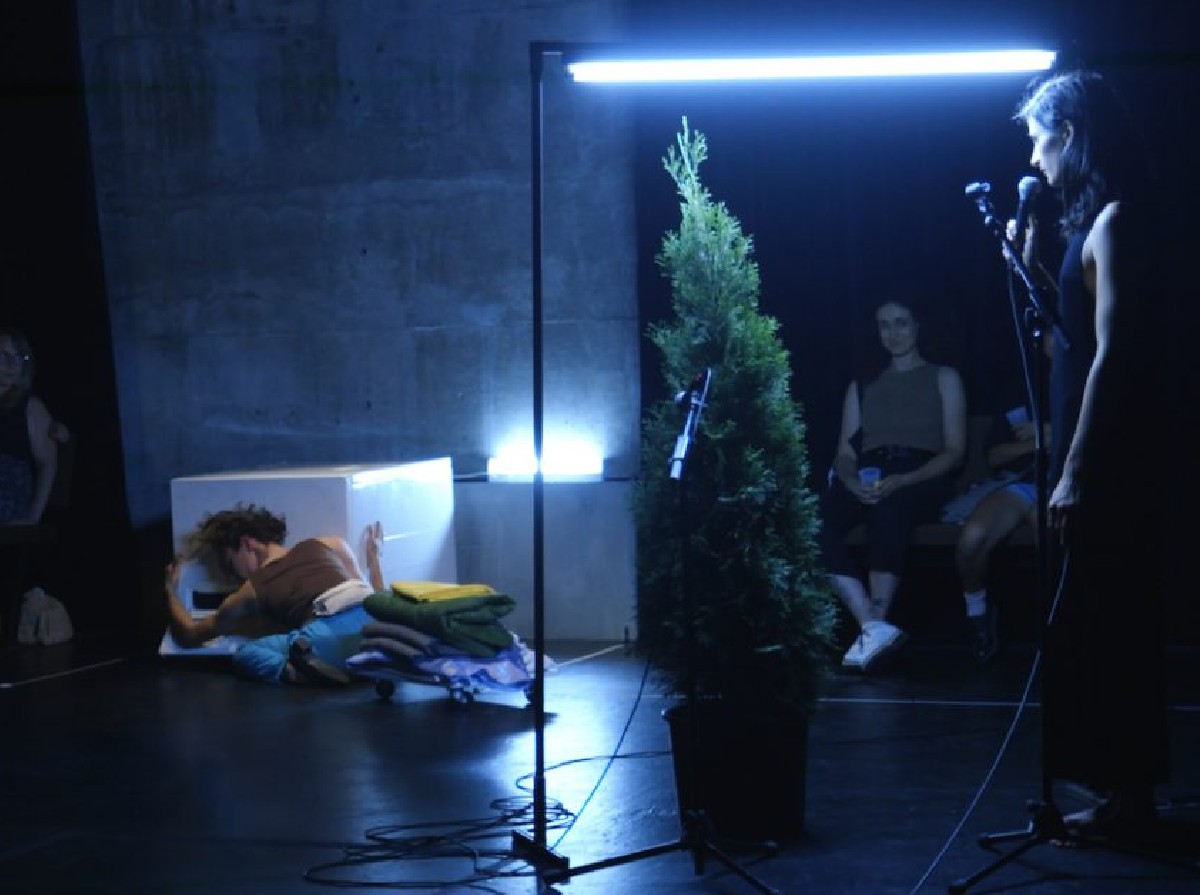 photo by Cedric Laurenty
What if an audience was paid for contributing to an artwork?
Four artists that blur disciplinary, linguistic and cultural borders, reflect on what it means to participate. Shifting between the banal and the poetic, they propose a collective reflection on invisible labour and consent. For real, you will be compensated.
---
co-created and performed by Burcu Eme, Michael Martini, Nien Tzu Weng and Roxa Hy; technical direction Zoe Roux; object design consultant Laura Azzalini; sound consultant Joe Thibodeau; lighting consultant Paul Chambers; economic consultant Leah Temper
---
Warnings
Audience participation
---
Part of the SummerWorks Presentations programming – a vital collection of theatre, dance, music, and live artworks from across the country offering you a snapshot of contemporary performance.
---