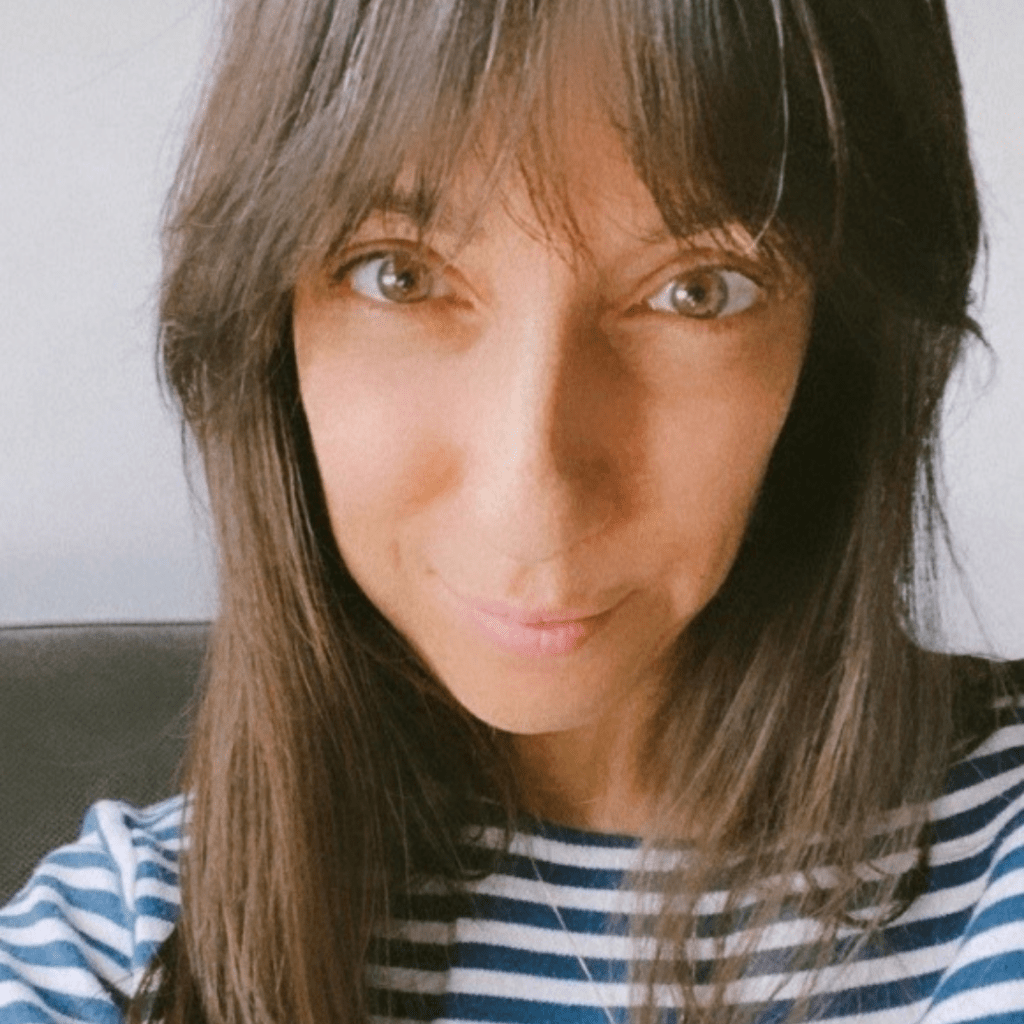 Laura Nanni
Artistic and Managing Director
Laura Nanni (she/her) is a curator, producer, and artist, known for her successful leadership of initiatives focused on artistic experimentation, community building, interdisciplinary collaboration, and public space. Since 2016, she has led SummerWorks through a significant period of growth and transformation. Past roles include: Programming Supervisor for Nuit Blanche Toronto; Rhubarb Festival Director for Buddies in Bad Times Theatre; as well as Curator and Program Coordinator for the HATCH mentorship and residency program at Harbourfront Centre. Her artistic projects and collaborations, often site-specific, have been presented across North America, Europe, and the UK. More info at laurananni.com.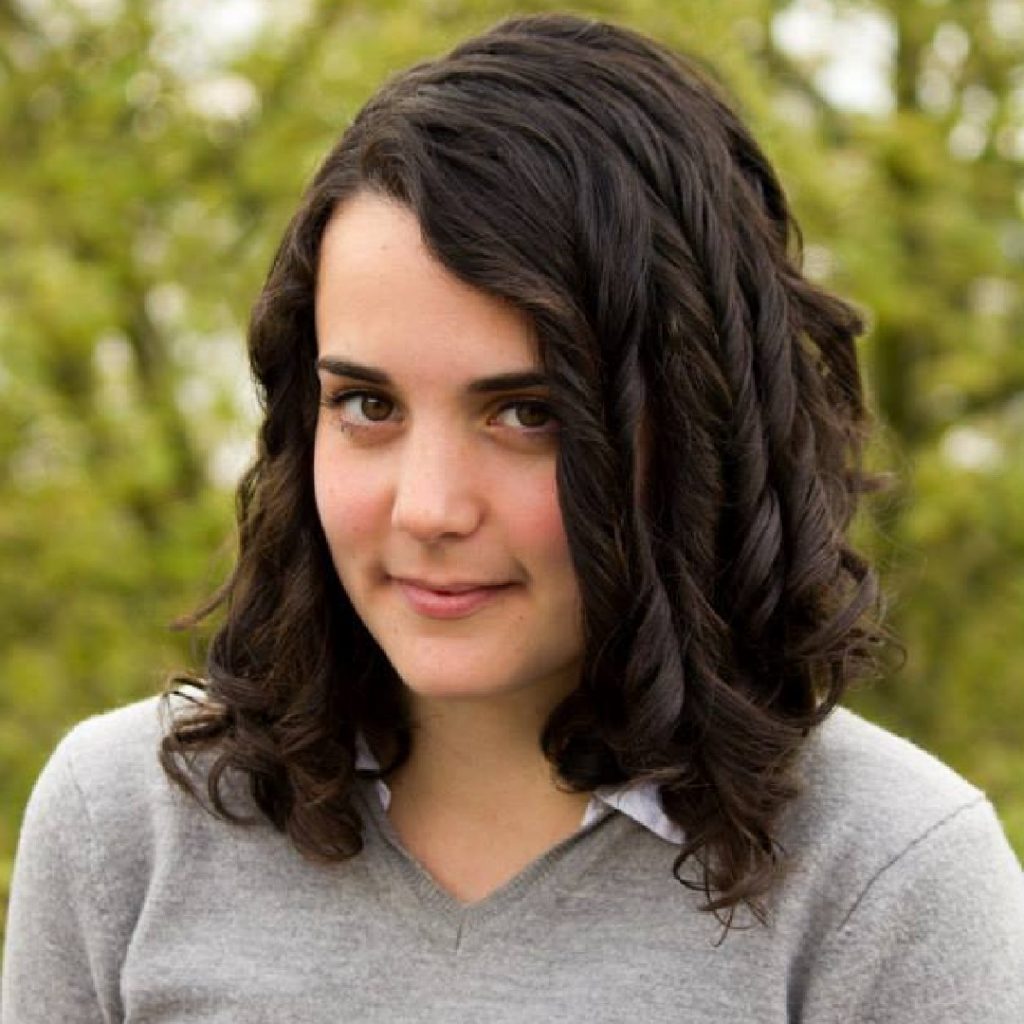 Rosanna Lowton
Managing Producer
Rosanna (she/her) is a performing arts producer from the UK. Having moved to Canada in 2018 she was quickly immersed in SummerWorks and the Toronto cultural scene. Her experiences are predominantly in festivals, having worked in the UK producing large-scale participatory and site-specific projects with London International Festival of Theatre, InTRANSIT Festival and Greenwich+Docklands International Festival, as well as multiple independent productions. Her interests lie in community participation in performing arts, outdoor and site-specific festivals, as well as the impact of performance in public space.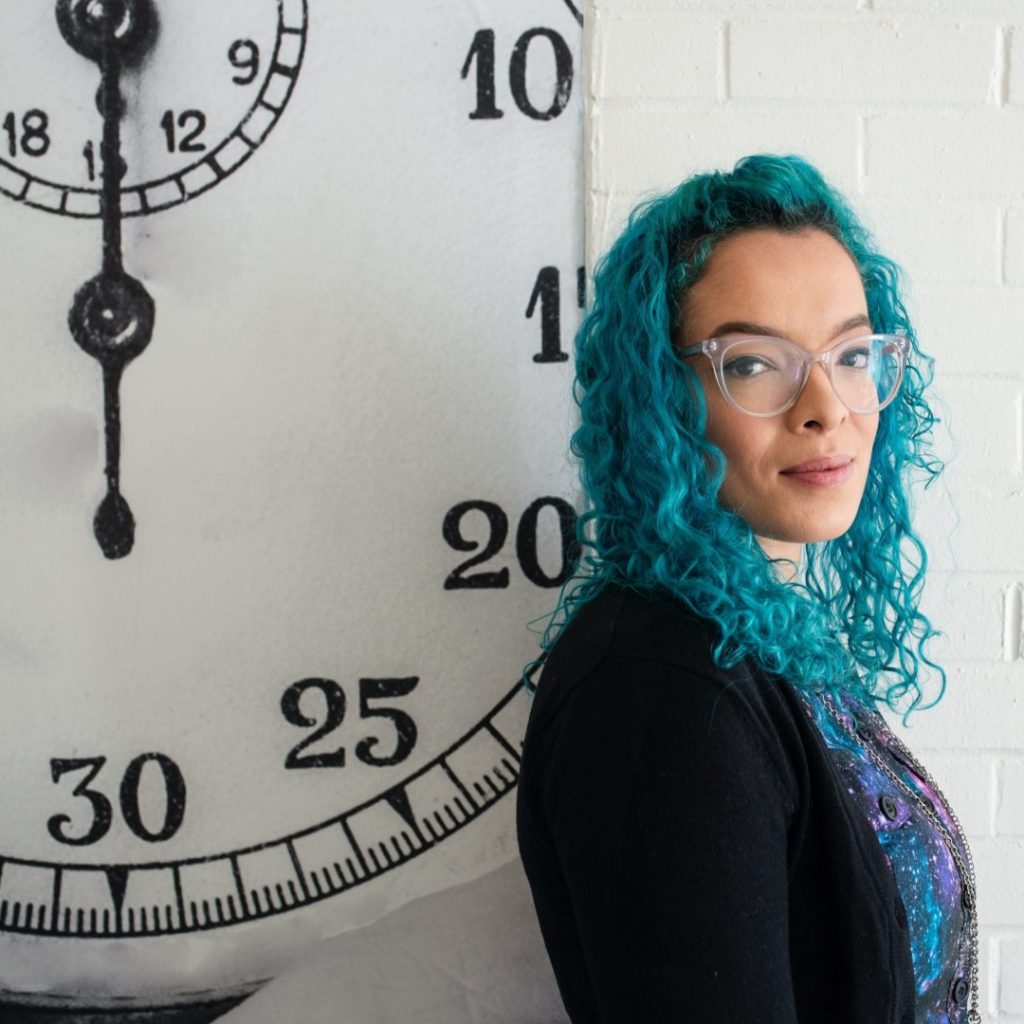 Allie Wood
Marketing Manager
Allie is a black artist and mental health activist living in Toronto, With a diverse background in both marketing and the arts. She is the curator/designer of Amplify Collective, a wearable art, performance and advocacy company. Her work has been featured at the ROM, Harbourfront Centre, MMVA's, TIFF and more!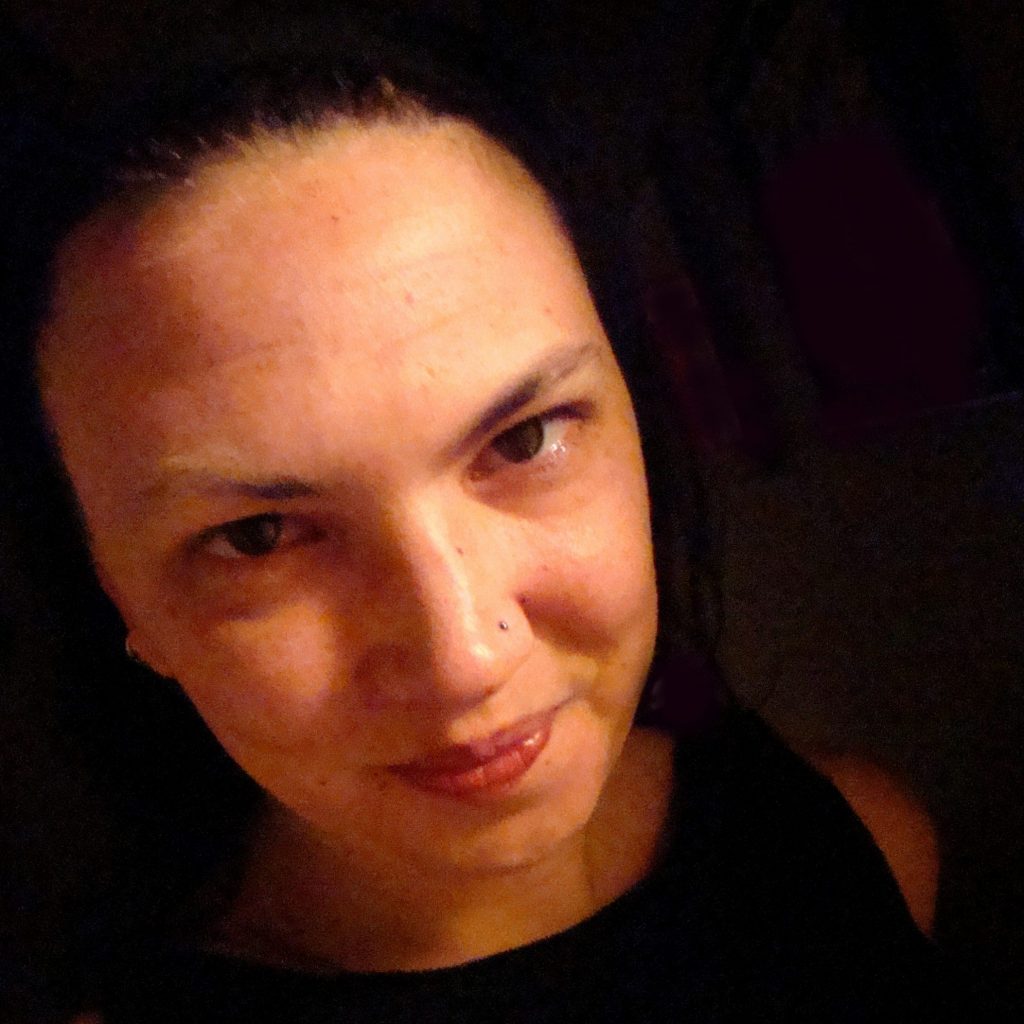 Sue Balint
SummerWorks Lab Producer + Progress Producer
Sue is a longstanding member of the Toronto arts community, having been active at various stages of her career as a playwright, dramaturg, theatre-maker and, for over the past decade, as a creative producer and facilitator. Recent projects include: SummerWorks' Lab Residencies, as well as Festival Producer for Aluna Theatre's CAMINOS and RUTAS festivals, Progress (SummerWorks / The Theatre Centre), and Weesageechak Begins to Dance (Native Earth). Sue was the 2018 recipient of The Leonard McHardy and John Harvey Award for Leadership in Administration, and is an Adaptive Facilitator for the Metcalf Foundation's Staging Change program.
sue@summerworks.ca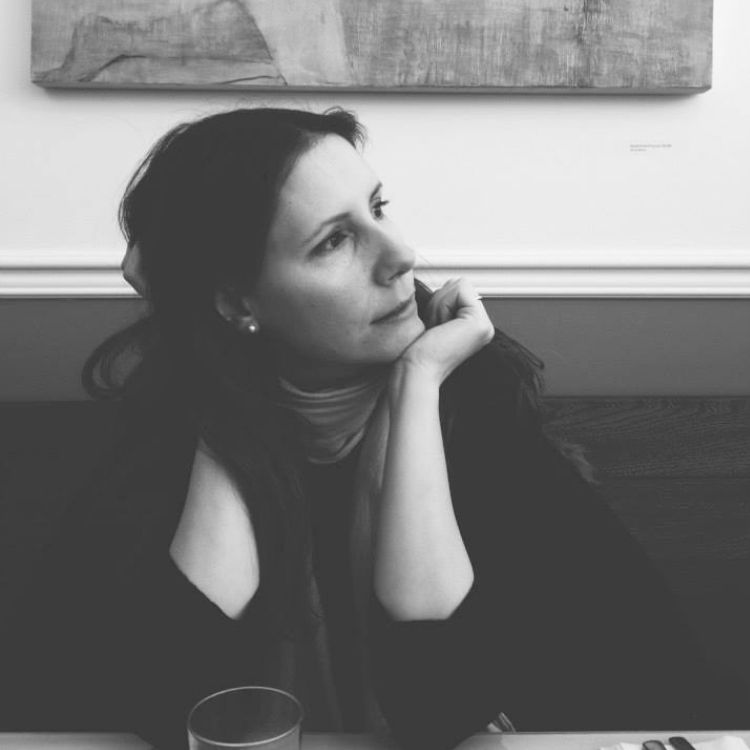 Margaret Evans
SummerWorks Exchange Producer
As Artistic Associate in the Performing Arts Department at Harbourfront Centre, Margaret was Festival Curator for HarbourKids, and Coordinator for the Hatch Emerging Artists Residency from 2011-2014. She was also part of the World Stage team from 2008-2014. She joined Crow's Theatre as Associate Producer in 2015 to be part of the team that opened the new performance venue, Streetcar Crowsnest, hailed as the East-End of Toronto's largest, most ambitious theatre space to date. While at Crow's, Margaret was part of the producing team for many productions, partnerships, and community events. She is especially proud to have developed and led Crow's Theatre's first programming and education series for Children and Families. Margaret was most recently the Producer for the 2021 edition of the Festival of Live Digital Art (FOLDA) and is thrilled to be a part of the SummerWorks team this year.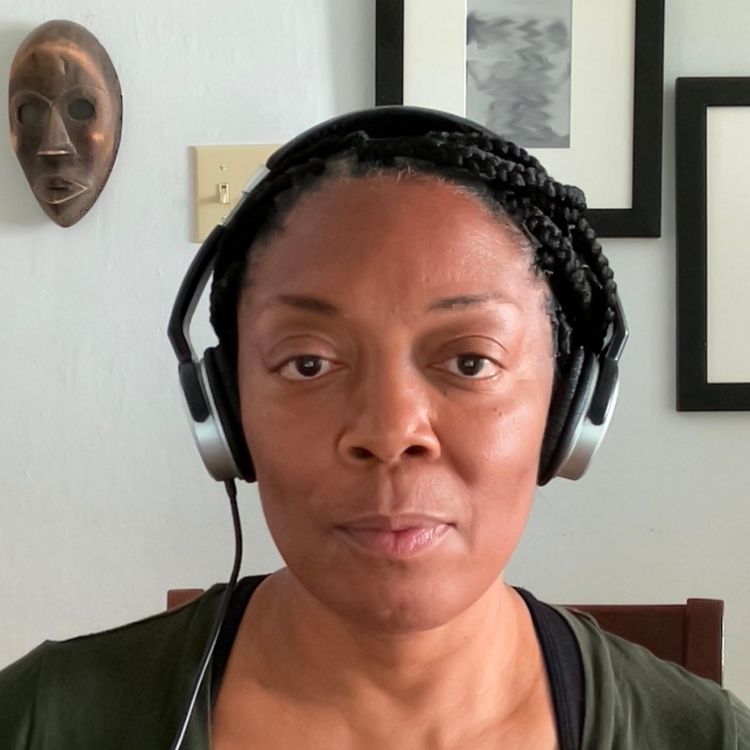 Lana Lovell
Digital Projects Producer
Lana Lovell is a writer, producer and social entrepreneur using documentary, theatre, and digital media to create rich cultural experiences that portrays Black and diaspora cultures.  She's an emerging playwright and producer, although an experienced documentary filmmaker. Her work reflects her experiences and concerns as a Black woman living in the world, from her play Elbow Room to her latest project The Sophia Pooley Years. Lana's documentaries have screened in national and  international festivals across the world.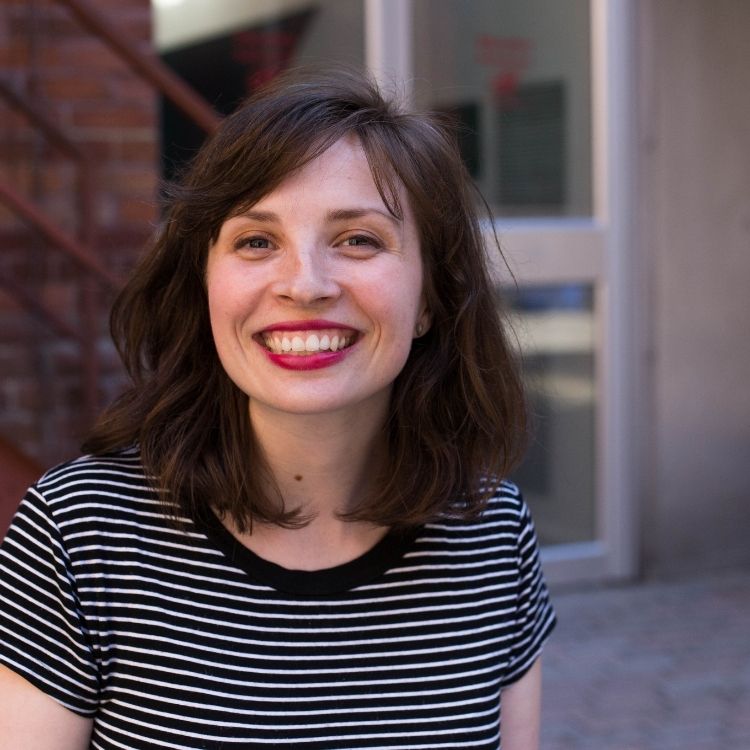 Rachel Penny
Producer
Rachel is a creative producer working in dance, theatre and community-engaged arts who has worked with a range of organizations including Luminato, Young People's Theatre, Volcano Theatre, Peggy Baker Dance Projects, and The AMY Project. In addition to SummerWorks, Rachel currently works as the Artistic Producer for adelheid dance projects, as a Creative Producer with The Theatre Centre, and on freelance projects.
Emma Westray
Associate Producer
Emma Westray (she/her) is an artistic producer living and working in Tkarón:to. She is committed to uplifting new artistic voices that question the status quo and developing work that meets audiences where they are, with a focus on community-building and accessibility. She is currently the Managing Producer at Broadleaf Theatre.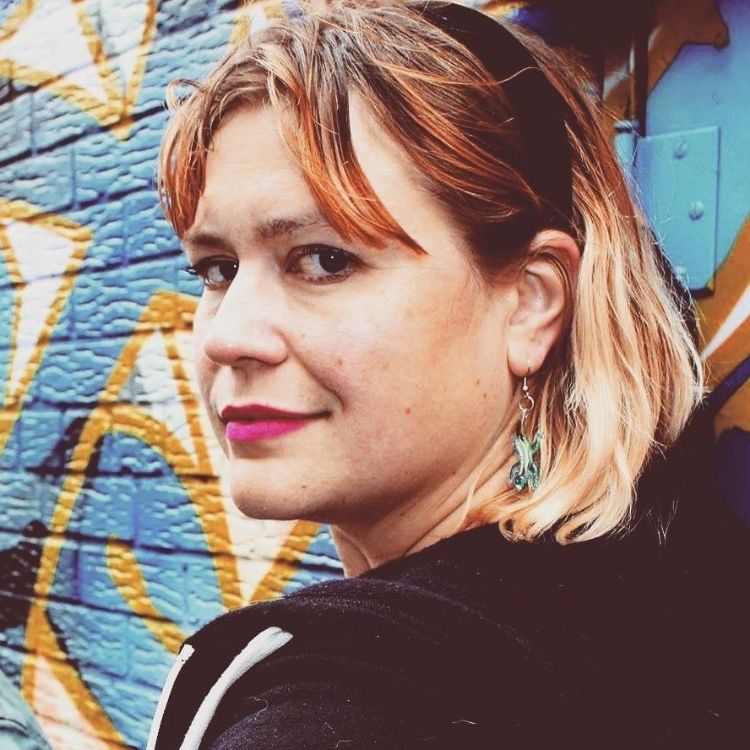 Pip Bradford
Production Manager
Pip Bradford is an independent producer, production manager, and stage manager who works with many companies in Toronto. In her spare time, Pip works as a member of the Means of Production, a collective of freelance production staff seeking to promote values-based production work while advocating for equitable working conditions and providing resources to the independent production community. She is also a zine reviewer for Broken Pencil Magazine.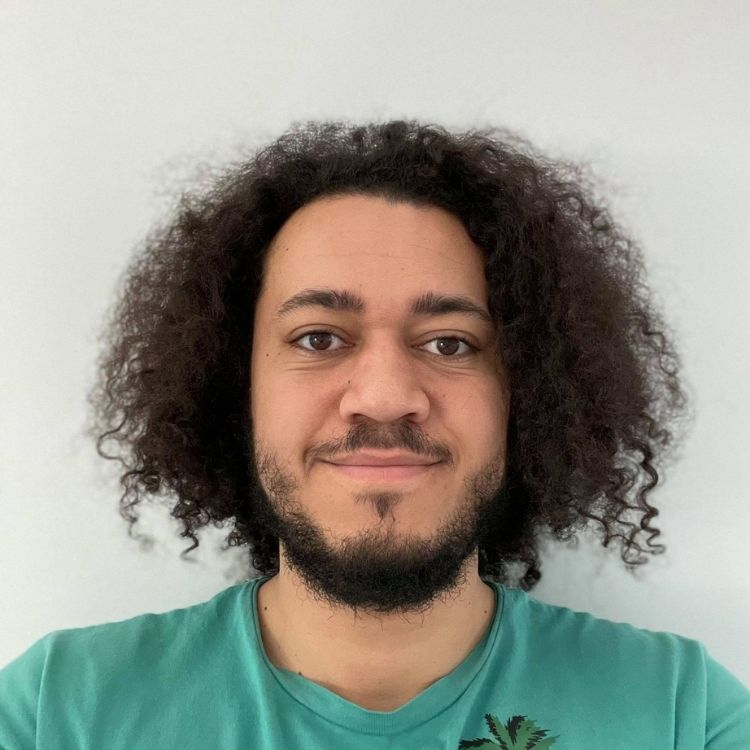 Jalen Innis
Assistant Production Manager
Jalen (He/Him) Starting his career during a pandemic Jalen has kept busy working with SummerWorks, Cahoots Theatre and Luminato to name a few. Jalen's passion for the arts comes from its collaborative nature, building platforms figuratively and literally to uplift voices. He's really appreciated the welcoming open arms everywhere he's gone and hopes to one day be on the other side welcoming new faces like his own.
jalen@summerworks.ca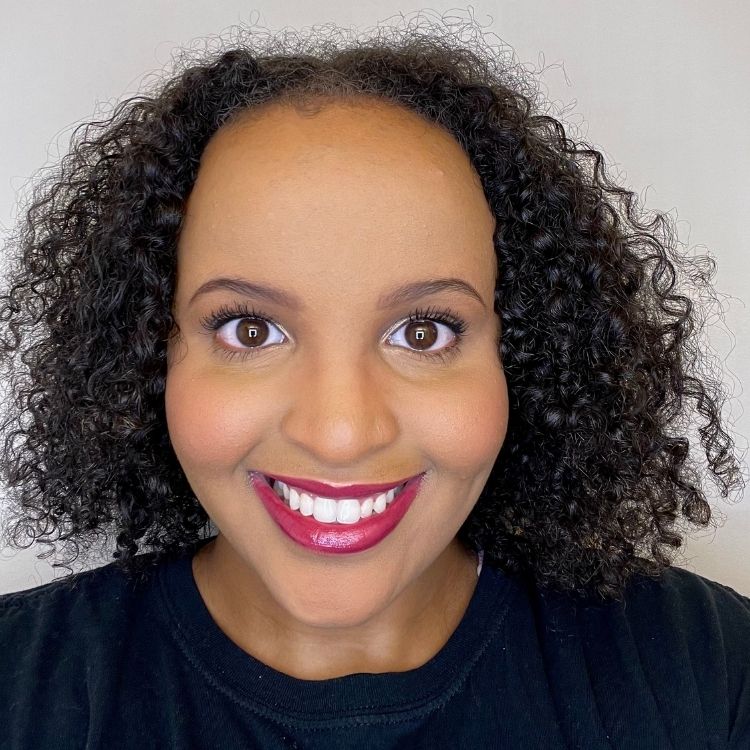 Fatima Adam
Assistant Artistic Producer
Fatima Adam is a Toronto based writer and performer. Passionate about creative collaboration, she has worked with Stories of Ours, UNITY Charity, The AMY Project and more. Currently, she is an Assistant Artistic Producer for SummerWorks. Fatima hopes to widen accessibility for youth in Toronto to pursue performance and theatre.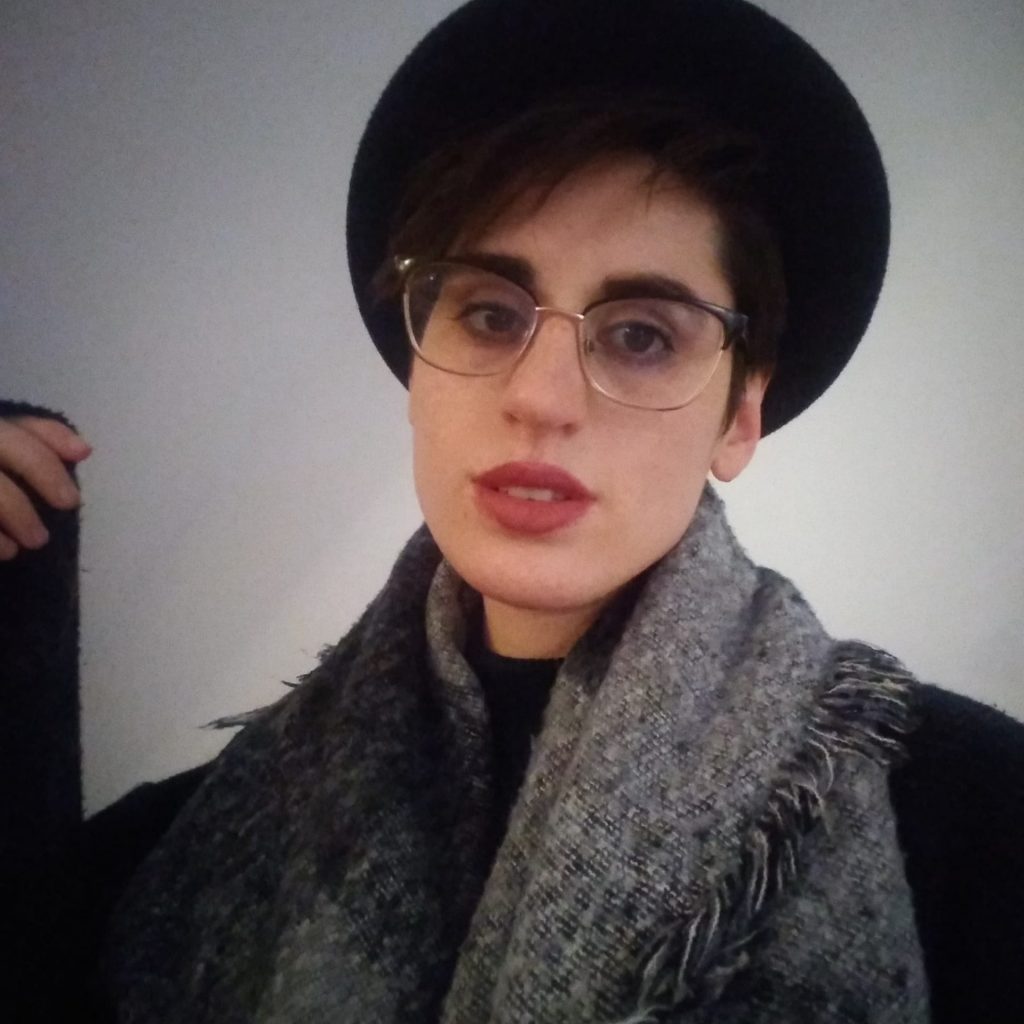 Max Cameron Fearon
Artistic Directing Intern
Max Cameron Fearon (they/them) is a queer, non-binary, Mad, and disabled multidisciplinary artist, facilitator, and administrator. They're interested in collaborative, community-centred creation, curation, and programming. Max holds a BA Hons. from the University of Toronto, and has collaborated with organizations such as Project: Humanity, Nightwood Theatre, the Canadian Opera Company, and the Toronto Dance Community Love-In.
**This position is made possible through the Ontario Arts Council.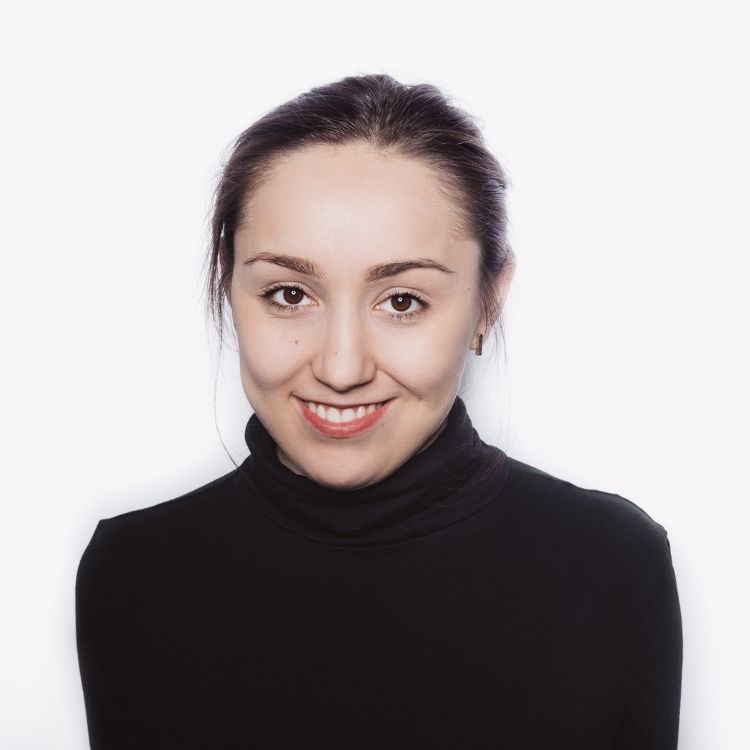 Haley Vincent
Assistant Artistic Producer
Haley Vincent (she/her) is an emerging artist hailing from Treaty 1 Territory. She is a performer and producer with a passion for multi-disciplinary performance, nuanced storytelling and community building. Her work has taken her across Turtle Island and to the UK. Haley is always searching for new creative outlets and opportunities for diverse and meaningful learning.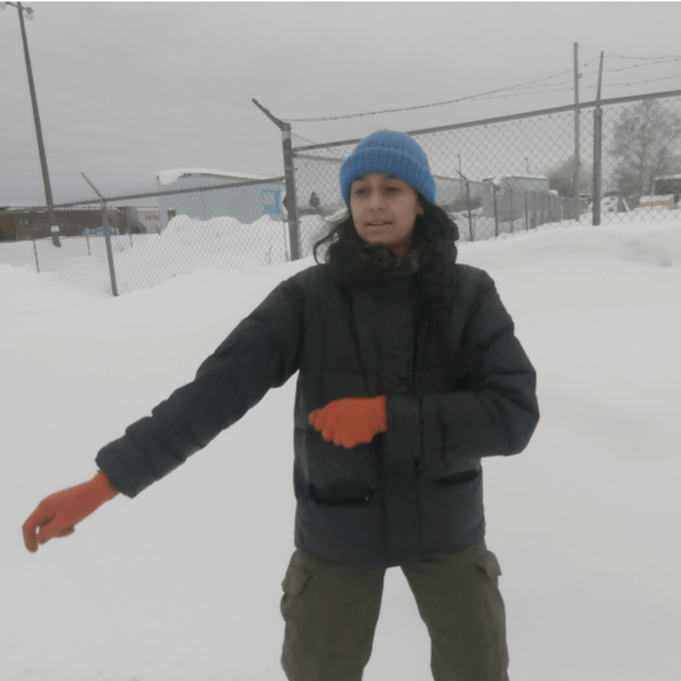 Cara Eastcott
Artistic Advisor + Accessibility Consultant
Cara Eastcott is a freelance cultural producer based in Toronto, who has been shaping multi-disciplinary arts spaces for the last 15 years.  She has done extensive work in creating accessible practices for Deaf and disability arts to thrive.  Her ultimate goal is to produce work that highlights storytellers who help communities gain a deeper understanding of place and public history.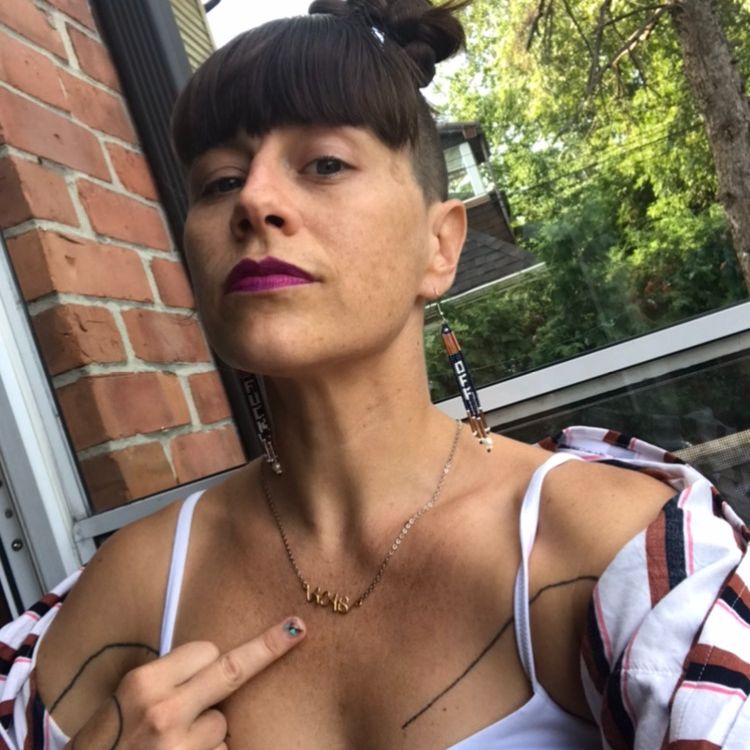 Eroca Nicols
Artistic Advisor
Eroca Nicols is currently known as a dancer/choreographer/teacher/spiritual support guy, but their multiplicitous practice stems from their family of semi-mystical nomadic trailer people, years working as a janitor, and a BFA in video/performance art and sculpture from California College of the Arts (formerly and Crafts.) The teaching, dancing, and training they do are deeply influenced by ongoing study of ritual, biomechanics, community care/disruption, and Brazilian Jiu-Jitsu.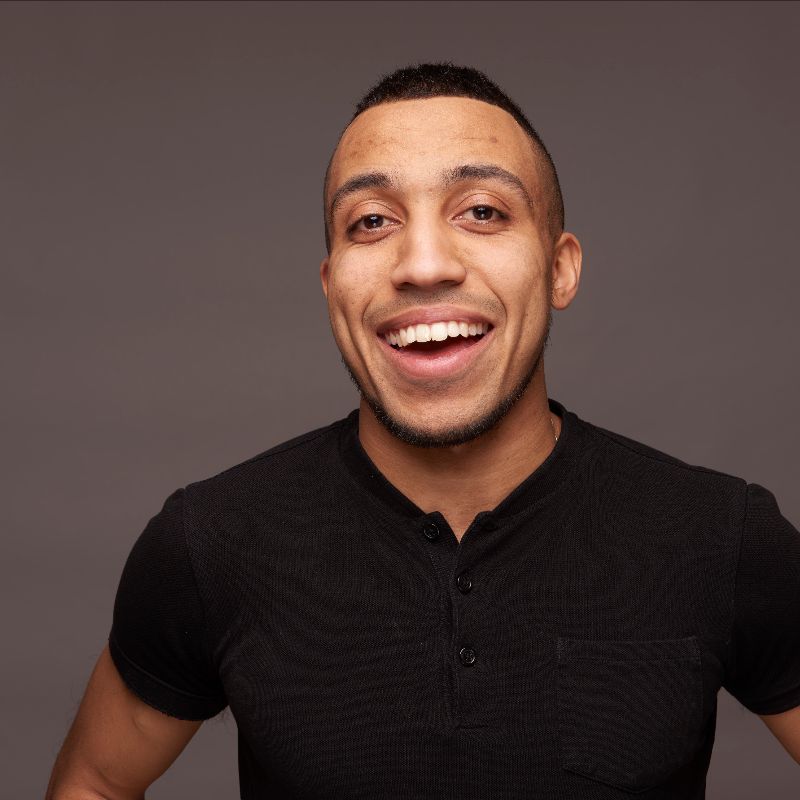 Luke Reece
Artistic Advisor
Luke Reece strives to share authentic and engaging stories with audiences through his work as an award-winning producer, playwright, poet, and educator. Through Luke's work as an artistic leader within the national arts community, he advocates for engaging and nuanced storytelling that challenges Canadian audiences.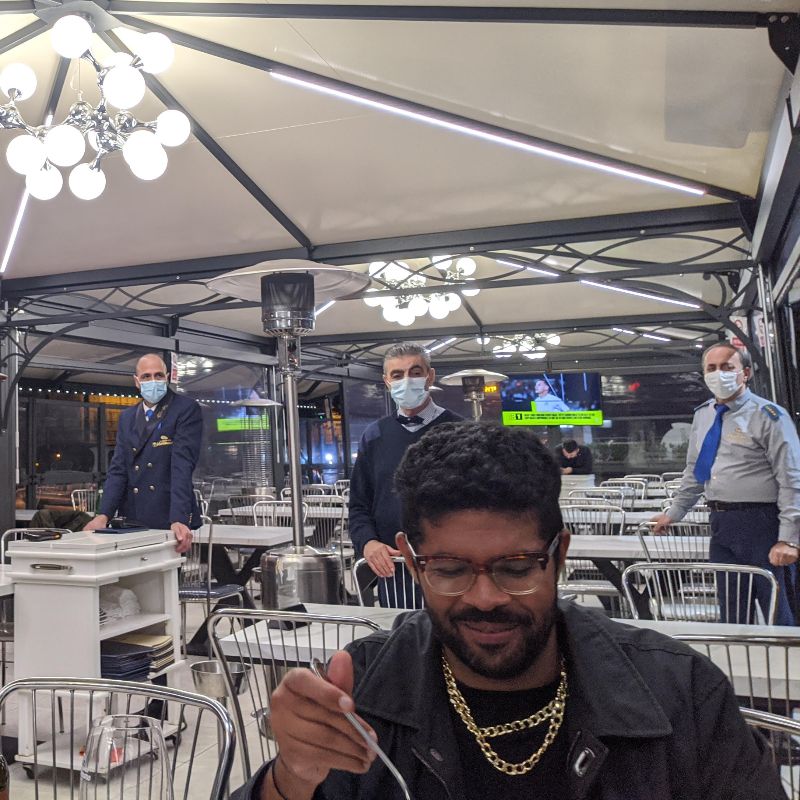 Asad Raza
Artistic Advisor
Asad Raza has worked closely with artists on over 100 commissioned projects. He has over a dozen years of experience managing large-scale public art works, programming & producing artist commissions with Nuit Blanche Toronto, directing the experimental community festival 'Art of the Danforth' and managing site-specific exhibitions across the GTA. He serves on the board of a number of institutions and civic spaces and has been extensively involved with many of the City of Toronto's public art initiatives.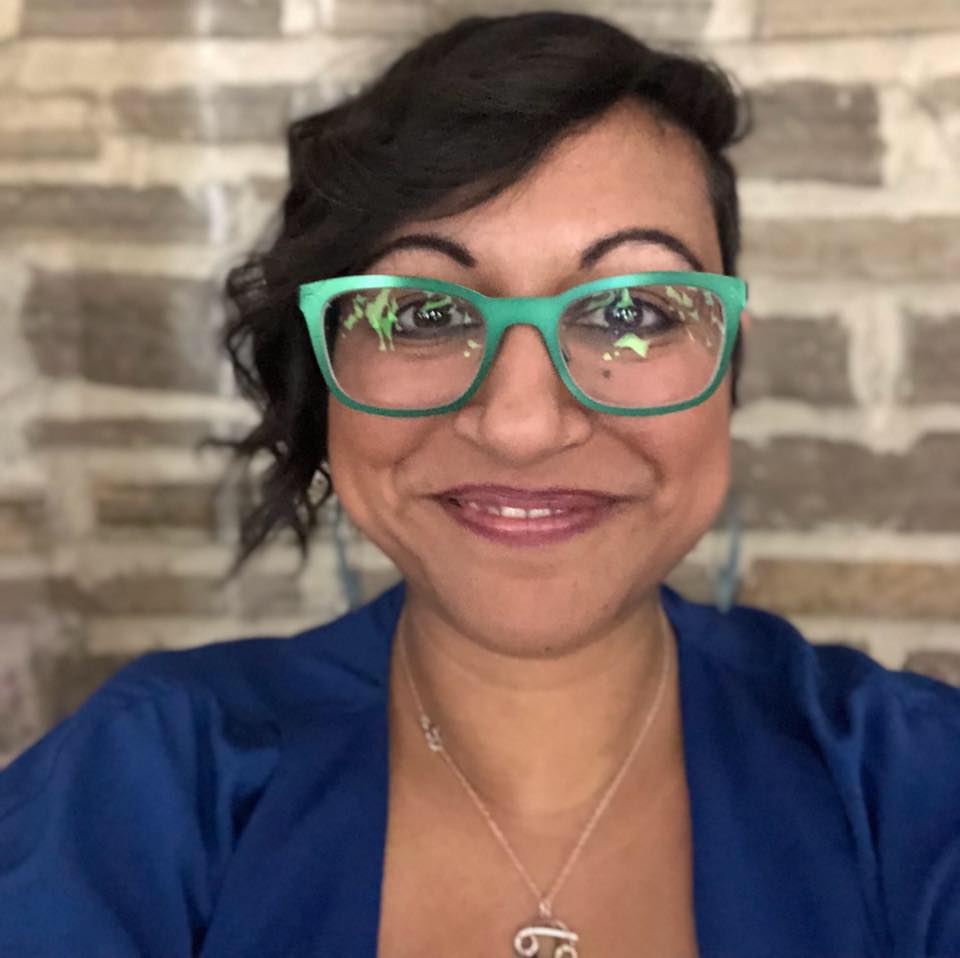 Parul Pandya
Equity, Diversity and Inclusion Consultant
Parul Pandya has been skillfully working in non-profit in various roles through the past decade, including as a community builder, consultant, programmer, and producer. Her consulting practice, Community Impact Consulting, strategically enables community engagement and equitable innovation. Parul is a highly in-demand teacher and facilitator, delivering over 50 trainings around anti-oppression, equity, and community-engaged arts education. She feels fulfilled when using community arts as a tool for community engagement and colourful expression. Her approach to exchange is a high-engagement approach, encouraging participation through self-reflection, empathy, creativity, and common understanding.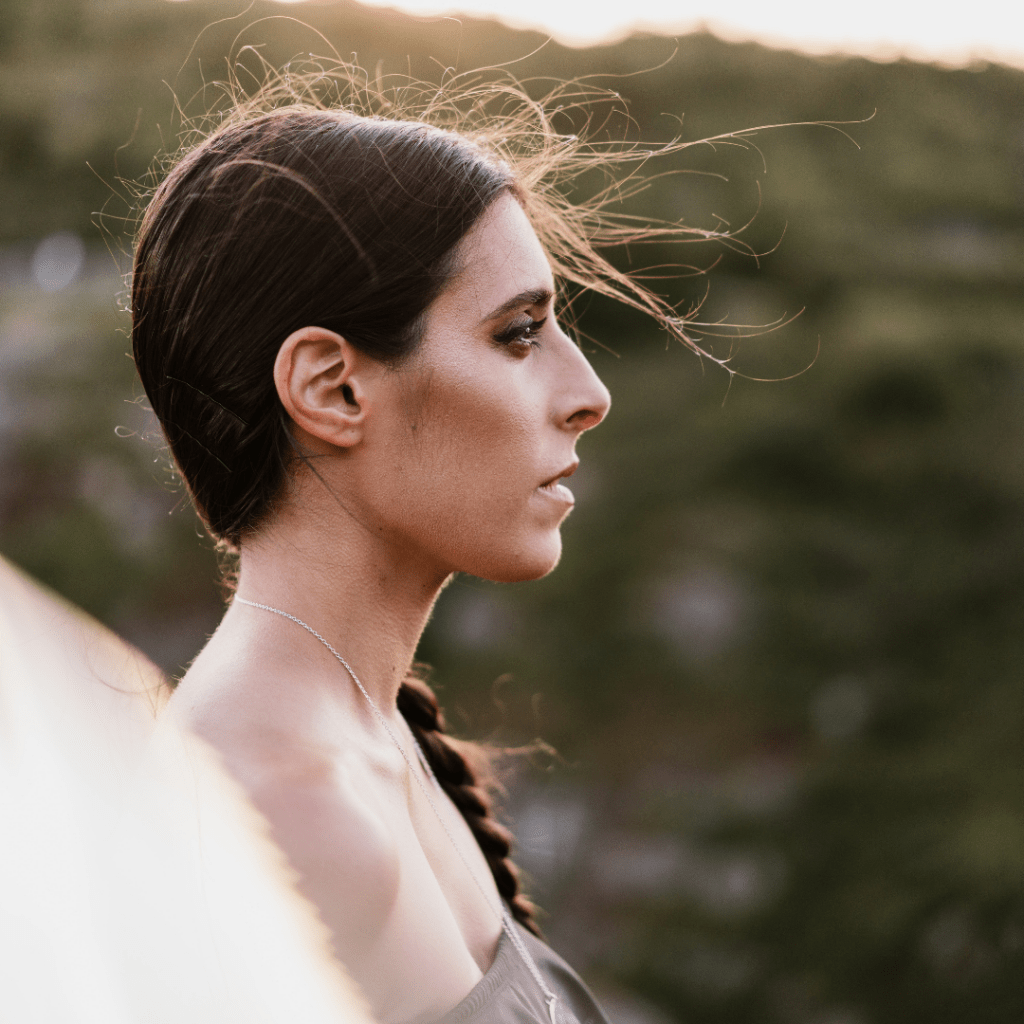 Lishai Peel
Equity, Diversity and Inclusion Consultant
Lishai is an award-winning writer and community-engaged artist with 10+ years experience working as an educator and consultant in the arts and culture sector in Toronto. She has worked with various institutions and community-serving organizations, supporting them to think through matters of access, representation, and equity in the arts. Lishai's work approach is fuelled by a recognition that people know what is best for their communities and any work that is carried out, programming or advocacy, must be deeply rooted in local contexts. Currently, she is raising a human, writing a book, and dreaming about vaccinations and vacations.