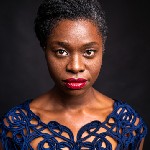 Neema Bickersteth specializes in contemporary projects in opera, music theatre and theatre. Included tours in the USA and Europe with globally-acclaimed Spanish conductor Jordi Savall; and Century Song for Volcano Theatre and her own collective, Moveable Beast. Century Song has had multiple tours in Canada, Europe and East Africa to critical acclaim. In addition, Neema has been honoured to perform for the XIVth Dalai Lama, Shirin Ebadi and the Archbishop Desmond Tutu.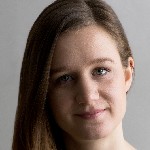 Haley Dimeck, from Waterloo, Ontario, is a recent graduate of The School of Toronto Dance Theatre. In her early years, she trained at Morée School of Dance and attended Eastwood Collegiate's arts program. She has worked with exceptional choreographers throughout her post-secondary training, including Jennifer Dallas and David Norsworthy.
Dimeck has performed in Peggy Baker's intensive repertoire during dance: made in canada/fait au canada Festival, and Fall For Dance North's 72-Person Ball Passing, choreographed by Charles Moulton. She has participated in Kenny Pearl's Emerging Artist Intensives, which included new works by Robert Glumbek, Apolonia Velasquez, and a recent dance video by Hanna Kiel. She was also part of James O'Hara's piece at TransFormation Danse.
Dimeck has contributed to numerous student-run performances. She presented her first full-length work, The Hidden Revealed, in August 2019, for Unwrap Theatre, which emerged out of the first piece she created as a post-secondary student.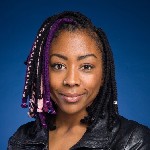 Jaz Fairy J is a multi-disciplinary artist and performer, choreographer, intuitive  healer, mentor and mother.  She believes that art is a portal to the divine and in that she is in a constant investigation around how her work can create more space for healing. Based in Toronto, Jaz Fairy J has created over a dozen original works presented in Toronto, Montreal, North Bay, Brooklyn, Pittsburgh, Seattle, Berlin, Birmingham UK and Sinop,Turkey. Choreographic commissions include: Cahoots Theatre, Toronto Dance Theatre, Soulpepper Theatre, The School of Toronto Dance Theatre, Cawthra Park Secondary School, Obsidian Theatre and Kaeja d'Dance to name a few. Jaz worked on Fox Production's Horror Picture Show under the direction of Kenny Ortega in 2016 and in 2017 she featured on CBC's HERstory in Black honoring 150 Black Canadian women making a significant contribution in Canada.  Her solo what do you see? was presented by Summerworks 2017, receiving an honorable mention for the Jon Kaplan Spotlight Award. She changed her name from "Jasmyn Fyffe" to Jaz Fairy J because she is a fairy/light worker/healer and she created her wings through her life's lessons. From pain to power, she has transformed her vibration to lead her life with unconditional love using her artistic and intuitive gifts to help others find their wings and fly. Her mantra is "dream create manifest".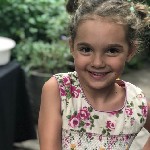 Calla Hanratty is a seven-year-old grade two student at Hawthorne Bilingual Alternative School in Toronto. She loves making art, doing science experiments and taking care of her baby sister. She is a proud Junior Bat Biologist and member of the Raccoons Nature Club at High Park Nature Centre.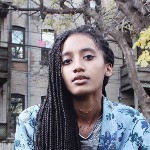 Jessica Karuhanga is an African-Canadian artist who works through writing, video, drawing and performance. She has presented her work at The Bentway, Toronto (2019), Nuit Blanche, Toronto (2018), Onsite Gallery at OCAD, Toronto (2018), Museum London, London (2018), Goldsmiths, London, UK (2017) and Art Gallery of Ontario, Toronto (2016). Her writing has been published by C Magazine, Susan Hobbs Gallery and Fonderie Darling. She has been featured in i-D, DAZED, Visual Aids, Border Crossings, Toronto Star, CBC Arts, filthy dreams, Globe and Mail and Canadian Art. She earned her BFA from Western University and her MFA from University of Victoria. She lives and works in Toronto, Canada.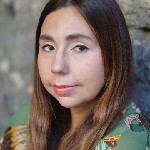 Frances Koncan (she/her) is a playwright and journalist of mixed Anishinaabe and Slovene descent. Originally from Couchiching First Nation in Treaty 3 territory, she is currently based in Winnipeg, MB in Treaty 1 territory where she spends her time writing important hard-hitting news stories, attempting to write plays, and terraforming her island on Animal Crossing. Her most recent play was Women of the Fur Trade at the Royal Manitoba Theatre Centre and her most recent Tinder date was named Sam.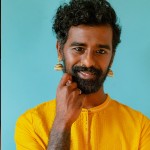 Kama La Mackerel is a Montreal-based Mauritian-Canadian multi-disciplinary artist, educator, writer, community-arts facilitator and literary translator who works within and across performance, photography, installations, textiles, digital art and literature. Kama's work is grounded in the exploration of justice, love, healing, decoloniality, hybridity, cosmopolitanism and self- and collective-empowerment.
Kama has exhibited and performed their work internationally and their writing in English, French and Kreol has appeared in publications both online and in print. They have lived in far-flung places such as Pune, India and Peterborough, Ontario. ZOM-FAM, their debut poetry collection is forthcoming from Metonymy Press, Sept 10, 2020.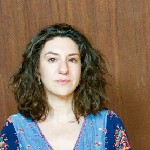 Shira Leuchter is an actor and theatre creator. Her work is rooted in meaningful consideration of the role of the audience and the nature of their relationship to the performance. Much of her work includes performance, live art and installation. Shira's live art performance, Lost Together, was awarded the 2018 SummerWorks Festival Production Prize and was presented as part of the 2019 Progress Festival. She's received commissions from organizations like the Gardiner Museum and Harbourfront Centre. Shira is a graduate of the National Theatre School of Canada (Acting) and the University of Guelph.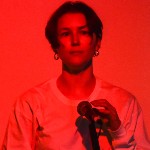 Alexa Solveig Mardon is a settler of mixed Finnish and British Isles ancestry, a dancer, writer, choreographer, support worker and facilitator raised and living on stolen Squamish, Musqueam and Tsleil-Waututh land. Alexa's practice includes making dances, writing fiction and nonfiction, dancing, teaching, and community actions, often overlapping and blurring together. Dance is the practice through which they sense and engage with the world around them, build nervous system resilience, and gather in creative resistance and joy with existing and emergent community. Alongside Erika Mitsuhashi, Alexa makes multidisciplinary performances under Mardon + Mitsuhashi.
Erika Mitsuhashi is a dance artist based in Vancouver, the unceded territories of the Squamish, Tsleil-Waututh and Musqueam Nations. She holds a BFA in dance from SFU School for the Contemporary Arts. She has had the pleasure of interpreting the work of artists including Justine A. Chambers, Ziyian Kwan, Sasha Kleinplatz, Rob Kitsos and Vanessa Goodman. As a maker, her practice spans disciplines using the body as a site for conceptual thematics including in-betweenness, intimacy, materiality of the body/spaces and DIY performance tactics. She has ongoing collaborations with fellow dance artists Alexa Mardon (Mardon + Mitsuhashi), Francesca Frewer and Farouche collective.
Philip Nozuka is an interdisciplinary performance creator who works as an actor, musician and video artist. Graduate of the National Theatre School of Canada's acting program in 2011. Recently fu-GEN Theatre's 2018/19 interdisciplinary artist-in-residence. Developing a live-YouTube performance piece in residency with the SummerWorks Lab. His current practice explores the intersections of live performance and internet media, in reference to questions around how our engagements with digital media/devices affect our awareness of our own bodily sensations and our physical relationship to each other.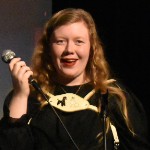 Gislina Patterson is a theatre and performance artist working on Treaty 1 territory. As a director, they have worked at the Prismatic Festival, SummerWorks, and OFFTA. Their writing has been featured in Sarasvati's FemFest, the PTE Festival of New Works, Theatre Projects Manitoba Salons, and Adhere & Deny's Town Hall Meetings. They were nominated for the Harry S. Rintoul Award for best new Manitoba play, and were the recipient of the Reg Skene award as an Emerging Director. One half of We Quit Theatre, they recently attended the Stratford Festival Lab to develop i am your spaniel.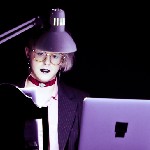 Davis Plett is an intermedia artist working in performance, writing, and media on Treaty 1. Their work has been shown by Cluster Festival, Nuit Blanche, Young Lungs Dance Exchange, WNDX Festival of the Moving Image, and Art Holm. Recent residencies include VideoPool Artists in New Media Residency, PlugIn ICA Summer Institute, 8Days8, and Conversations on Performances at Festival TransAmériques. We Quit Theatre's first performance, 805-4821, received 5Ns in Now Magazine at SummerWorks 2019, where it was awarded the Buddies in Bad Times Vanguard Award. In 2020, We Quit Theatre presented a digital Google Docs performance of 805-4821 at OFFTA.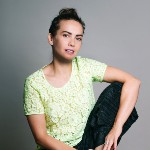 Liz Peterson is a performance-maker based between Toronto, New York and Melipilla who often interrogates the idea of belonging through her practice. She is an Associate Artist with Public Recordings, and she is currently pursuing an MFA in theatre directing at Columbia University's School of the Arts.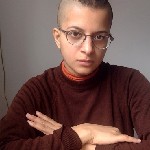 Eshan Rafi. Raised in Lahore and Tkaronto/Toronto, Eshan Rafi continues to perform displacement, most recently through living the conditions of the global housing crisis in various cities. Currently they are intrigued by interventions dealing with data and information, and in resisting conventional art structures through collaborative making and thinking. Rafi studied Fine Arts at Concordia University and York University, and was a 2014-2015 fellow in the Home Workspace Program at Ashkal Alwan, Beirut.  Most recently, their work has been shown at Articule, Montreal (2019), Sharjah Film Platform, Sharjah (2019) and M:ST 9, Calgary (2018). They are a future MFA candidate at Northwestern University.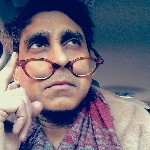 Anand Rajaram is an improviser, actor, playwright, director, musician, teacher  & puppeteer.  Most recently, he was in Buffoon and  Mustard   at the Tarragon Theatre, adapted/performed in Rohinton Mistry's  The Scream,  at SummerWorks,   and has performed at Second City, Stratford, CanStage, VideoCabaret, and others. He is an accomplished film and tv performer as well as voiceover artist for video games and cartoons. You may sometimes hear him as a panelist on CBC Radio's Because News. He is  artistic director of @N@f@N@ and is currently creating augmented reality digital content for live stream under the banner of his company, Cardboard Dreams.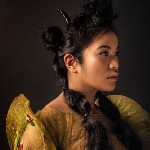 Diana Reyes. Toronto born and raised, multidisciplinary artist Diana Reyes (FLY LADY DI) has been rocking stages for several years through Dance, DJing and Visual Art.  Voted Outstanding Performance and Outstanding Design by NOW Magazine, her one-woman dance creation THIRD WORLD presented by SummerWorks sold out a three-show run.  As a DJ, shels played events for Dior, Toronto Maple Leafs, Twitter, SOHO House, AGO, and FUNKBOX NYC. She's danced for artists like Jason Derulo, Ciara, Fall Out Boy, Fabolous, and many more.  Reyes has also had international engagements places like South Korea, the Philippines, UAE, USA, Colombia, Germany, Scotland and India.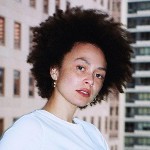 Khadijah Salawu is a Toronto-based interdisciplinary artist, producer, writer, and community organizer. She works as the Head of Development at Emancipation Arts an award-winning multi-platform production company committed to bringing grassroots stories to the world stage and is the Artistic Director of their annual Emancipation Day celebration FreeUp!. Her body of work includes writings about memories, nostalgia, and the elements; scores for theatre and your commute; and URL and IRL multi-sensory and immersive installations. She holds a HBA in Drama, Theatre and Performance from the University of Toronto, a Graduate Certificate in Creative Book Publishing from Humber, two Certificates in DJ and Beatmaking and in Graphic Design and Web Development at UforChange and is an Arts Educator at Soulpepper Theatre.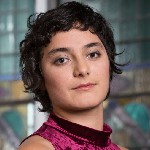 María Isabel Salgado was born in Bogotá, Colombia. She is a recent graduate of The School of Toronto Dance Theatre, and during the summers, she returns to Bogotá to finish her Bachelor of Performing Arts in the Pontificia Universidad Javeriana. In Colombia, she performed in El Gato con Botas in the Teatro Colón. In Toronto, she performed in Charles Moulton's 72-Person Ball Passing in Fall For Dance North, and in The Hidden Revealed by Haley Dimeck for Unwrap Theatre. Additionally, she participated in David Norsworthy's Emerging Artist Intensive, Ignite. In School productions, she has worked with incredible choreographers including Jennifer Dallas, Christopher House, and David Norsworthy.
Salgado's past experience in circus, theatre, somatics, and improvisation allows her to draw from these techniques in her creation. Choreography has become a new challenge to embrace, and she is interested in developing herself as an integrated artist, capable of transforming Colombian society.
Nikki Shaffeeullah is a theatre-maker, facilitator, equity worker, and community-engaged artist. Her work has included serving as Artistic Director of The AMY Project; Editor-in-Chief alt.theatre magazine; Assistant Artistic Director of Jumblies Theatre; and as a founding member of Confluence Arts Collective. Through her collective Undercurrent Creations, Nikki produces new theatrical work, and sector development initiatives for equity-seeking artists. She is currently part of Why Not Theatre's ThisGen Fellowship, deepening her practices in theatre direction and artistic leadership.  A queer Indo-Guyanese settler born and living in Tkaronto, Nikki believes art should disrupt the status quo, centre the margins, engage with the ancient, dream of the future, and be for everyone.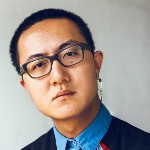 Fan Wu is a student of desire's lonelier bits. He hosts creative writing and critical reading workshops in Toronto around questions of race, mourning, and translation. You can read his writing online at Aisle 4, MICE Magazine, and Koffler Digital.